This social enterprise wants to save you from those days when there's nothing left in the fridge
Home-cooked meals in a snap? Yes, please!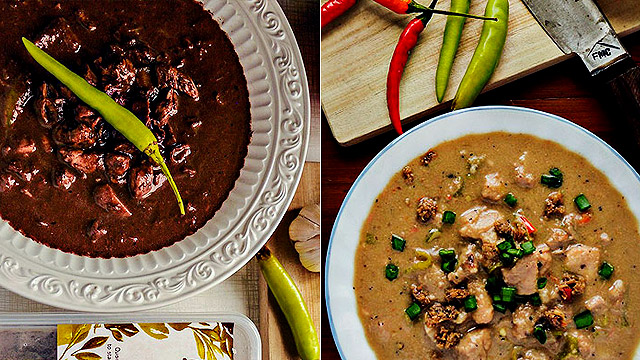 (SPOT.ph) With life getting more hectic and more people living away from their families, the value of a home-cooked meal has gone up. At first, people were content to eat out for every meal, not only because it's more convenient, but it's sometimes cheaper than if you had cooked something on your own. But for a lot of people, especially young families, eating out every meal every day quickly lost its appeal. This gave a rise to a still small but quickly expanding frozen food sector, with home cooks preparing frozen food with premium ingredients, providing their customers lutong-bahay in just a few minutes.
ADVERTISEMENT - CONTINUE READING BELOW
Nina Co of Quisina is one such entrepreneur. "Quisina is short for Quick in the Kusina. I wanted to create a brand that will make having good, real food accessible to everyone. With minimal amount of prep time, utensils, cookware, and even clean-up," she says. "We also put emphasis on using only natural nourishing food. That means no MSG, nitrate, preservatives, [and] artificial flavors. We believe that the ultimate purpose of food is to nourish the body, so it is important to use only the best ingredients, plus, it's the only way to create delicious food."
Co, who used to be an architect, started Quisina by chance. "After long, tiring nights immersed at work, I couldn't help but notice that our quick-meal options were poorly designed. Having an inclination to cooking, I decided to make my own frozen food, just for personal use. Friends and family tried some of it and wanted to buy. The OC designer in me couldn't fathom handing them out in generic containers so I designed full-blown packaging and the rest is history."
ADVERTISEMENT - CONTINUE READING BELOW
Quisina just launched Quisinera, a frozen food brand with a social aspect to it. We asked Co what Quisinera is all about.
What made you start Quisinera?
Quisinera is actually a solution I came up with for two challenges I was facing. First, I always wanted to create a social aspect for the brand. But I wanted to transcend the idea of charity.
I get to converse with everyday folks like my Quisineras quite often and the most baffling thing I often hear is their complacency in their compromised life because they feel they can't rise above it or it's simply the way life is laid out for them. I found it very disheartening!
Second, it has always been part of the plan for Quisina to have fully cooked meals to cater to people who only have less than five minutes to prepare meals. But whenever I try to cook Filipino stews, I always end up rejecting it since I would say "This is good naman, pero mas masarap 'yong luto ni Ate Nini nung kumain ako sa bahay ni Ninong Joseph."
ADVERTISEMENT - CONTINUE READING BELOW
Then it clicked: Why not partner with people who are obliviously talented, who need the extra income and at the same time, help them reaffirm themselves?
This is why I always say Quisinera is an empowerment program. We aim to champion the real culinary artists, more than mere workers or laborers. More than the money, I want to restore their faith in themselves and show them that they are indeed talented. Money comes and goes, but discovering that you have a talent that people appreciate is priceless.
It's a win-win situation. My customers get the best of the best of each dish. The Quisineras get to share their craft while helping themselves as well.
How does the program work?
Once a Quisinera is accepted, they can come and cook on a certain day about once or twice a month, usually [on] their day-off. I pay them for their services. After I sell everything, we share the profit with them. Another option for those living far or just don't have the time [is] they can come teach me once, we will take care of making it, and we will send their share [when the month ends].
ADVERTISEMENT - CONTINUE READING BELOW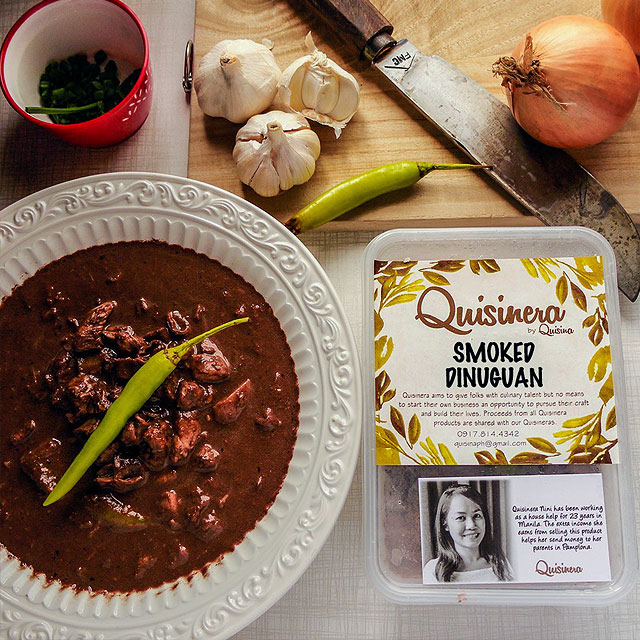 How did you find the women to partner with? How do you develop recipes?
The women are usually referred by their employers. I honestly thought it would be easy to invite Quisineras considering it's no-risk for them. But I forgot the very shy and humble demeanor of Filipinos who can't admit or share that they are good at something. Sometimes an invite or referral is not enough to convince them to try out.
ADVERTISEMENT - CONTINUE READING BELOW
So far, all Quisineras I have are gained through strong encouragement of their employers. I am excitedly waiting for the moment someone presents themselves.
How has the reception been?
Despite having just started last March, it has been overwhelmingly great! People say the flavors are very authentic and that it brings them back to their travels. We had a customer tell us [that] they brought it to Vancouver for their relatives and [they] loved it so much. Nothing beats warm, home-y Filipino food made by people who mastered making it all their lives.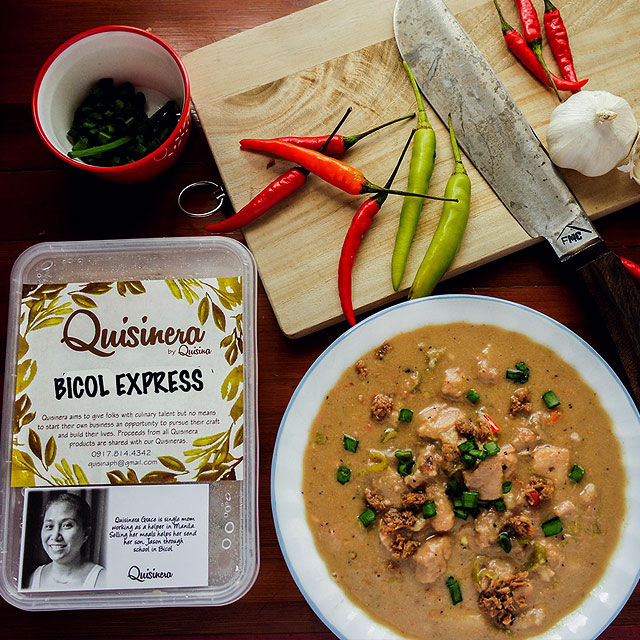 ADVERTISEMENT - CONTINUE READING BELOW
What dishes do you have and what makes them special?
Currently we have Bicol Express by Quisinera Grace, a single mom who is working as househelp in Manila. She cooks the bagoong from scratch that gives the dish a burst of flavor that is beautifully mellowed out by hand-pressing coconut milk. There is also smoked dinuguan. Yes, smoked. It's your favorite dinuguan with an extra depth of flavor since we laboriously smoke the blood before cooking it into the stew. It is prepared by Quisinera Nini, a cook who ventured out to Manila when she was 14 to help support her family.
You mentioned that you work with the cooks in terms of sourcing ingredients. Where do you source them?
When [coming up with] ingredients [for] Quisinera, we place heavy emphasis [on] using the best ingredients just like in the mother brand, Quisina. We only use locally-farmed, freshly butchered meat to ensure flavor and tenderness without having to put additives. We look for the freshest produce the market has to offer.
ADVERTISEMENT - CONTINUE READING BELOW
We cook small batches to ensure that whatever we sell is the freshest.
Is there a big market for frozen food?
Definitely. People are just busy and assuming they want to cook, with the shrinking living spaces available, cooking is becoming a luxury. Most people would have the most basic kitchen cookware for lack of storage. Trying to make meals from scratch in a kitchen with a narrow countertop is a hurdle. And after all that chaos, you are left with a sinkful of dirty pots.
And that is assuming you CAN cook. That would entail buying all the ingredients individually, planning ahead and prepping everything. And constantly eating out is simply not healthy or sustainable.
What makes frozen food a good choice for individuals and families?
Frozen food is a very convenient option for a lot of Manileños. Quisina presents itself as a lifestyle solution for people who want great food without the hassle but do not want to sacrifice the integrity and nutrition. Quisina is not just about the product, it's about the quality of the experience before, during, and after the meal. A good meal is something that took 10 mins to prepare the moment you felt hungry; [it should be] deliciously comforting [that] it tastes like something you spent hours on, and [something that] will not leave you with a messy kitchen that will take longer to clean than the time you [spent having your meal].
ADVERTISEMENT - CONTINUE READING BELOW
Can you tell us one or two stories of partners whose lives have changed because of their work with you?
It was very fortunate that we started during March! Our Quisinera Grace was able to afford to attend her son's graduation this April back in Bicol because of her extra earnings from cooking her Bicol Express. She was unsure at first if she could afford the travel expense but it was [heartwarming] to see she was able to [witness] her son's milestone.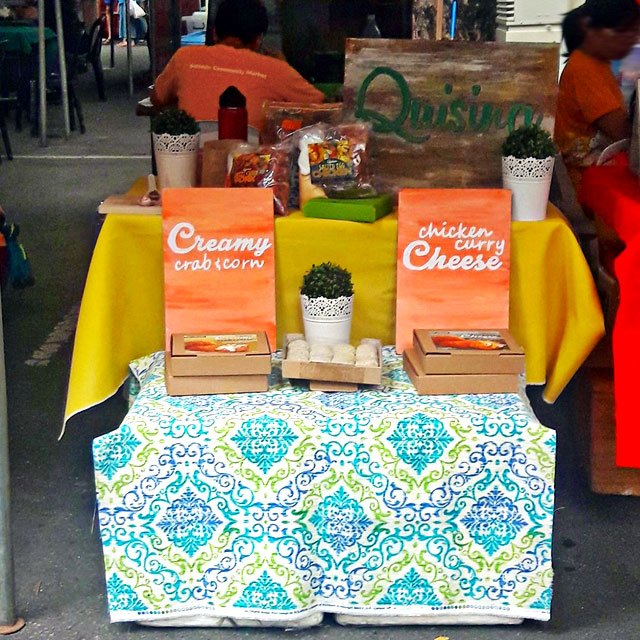 ADVERTISEMENT - CONTINUE READING BELOW
Quisina is at the Salcedo Community Market every Saturday morning.
What are your current offerings?
We currently have Bicol Express and smoked dinuguan but we [will soon launch] laing by a Bicolana working in a Batangas as a cashier and manok sarsatay by a bodega boy in Cabanatuan.
What are your future plans?
Quisina plans to grow with a wide array of frozen food items catering to people [with busy schedules] who appreciate good food. We do want to add more to our family of Quisineras so we are open to applications!
For more information, contact Nina Co at 0917-814-4342, quisinaph@gmail.com, or visit Quisina's Facebook and Instagram pages.
Recommended Videos
Load More Stories