This Sweet and Spicy Granola Should Be Part of Your Snacking Ritual
Wit's Sweets & Savouries' Filipino-inspired flavors will awaken your inner health nut.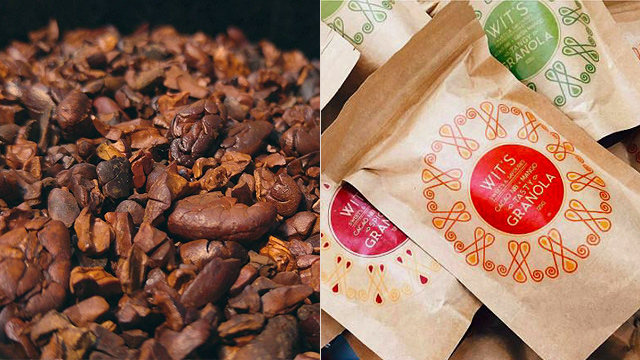 (SPOT.ph) What's not to love about granola? The sweet, sticky clumps of joy are portable, versatile, and most of all, delicious. 
Local, homemade granola has been appearing in bazaars lately. One of them is Wit's Sweets & Savouries, a brand known for its Filipino-inspired flavors, that, as its name says, can be both sweet and spicy.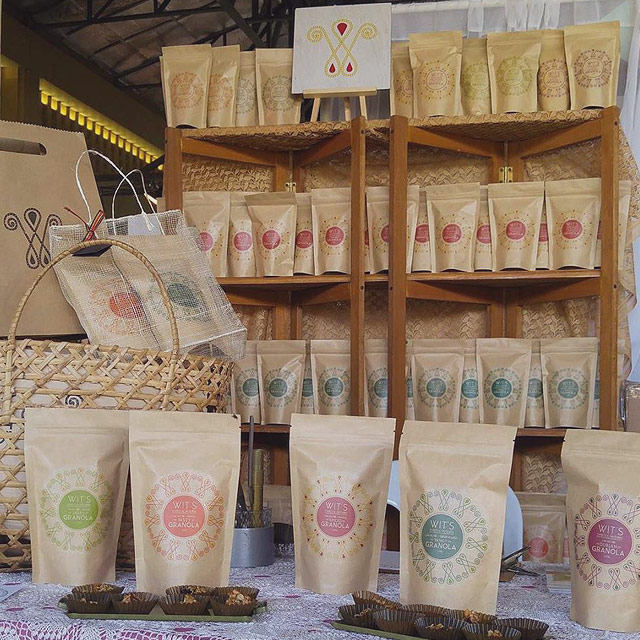 ADVERTISEMENT - CONTINUE READING BELOW
"I really want our granola to spark Pinoy pride with each bite. Hence family-grown cacao (from Davao) and local fruits like mango and durian," says Bianca Holganza, maker and co-owner of Wit's Sweets & Savouries. "Aside from wanting to emphasize local produce, I also wanted to challenge the sweet-loving Pinoy palate a little bit, so we have chili and ginger flavors. Along with the butter, those give our granola a more robust profile."
The company is named after Holganza's mother, Wit, who is also a partner. "Our logo is a 'W' styled to represent a woman with her arms raised up in thanks for the abundance of nature. The spiral is my mother's tattoo on her forearm, while the dots and drops are for the various flavors we feature," Holganza explains.
CONTINUE READING BELOW
Recommended Videos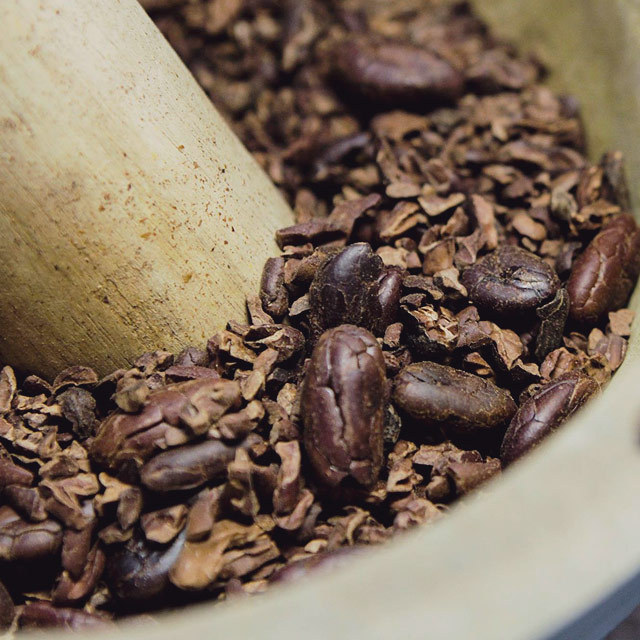 Holganza comes from a family of cacao growers in Davao, where her mom (who studied cacao cultivation and processing) still holds cacao workshops. "Wit takes care of the farm and oversees every step—from grafting the seedlings, pruning the trees, harvesting the pods to fermenting, roasting, and hulling the beans. She sends me the nibs just the day after they're prepared," Holganza says.
ADVERTISEMENT - CONTINUE READING BELOW
Not only does Wit's Sweets & Savouries use cacao nibs from the family orchard, but they also source ingredients from fellow farmer's cooperatives, producers, and processors whenever possible.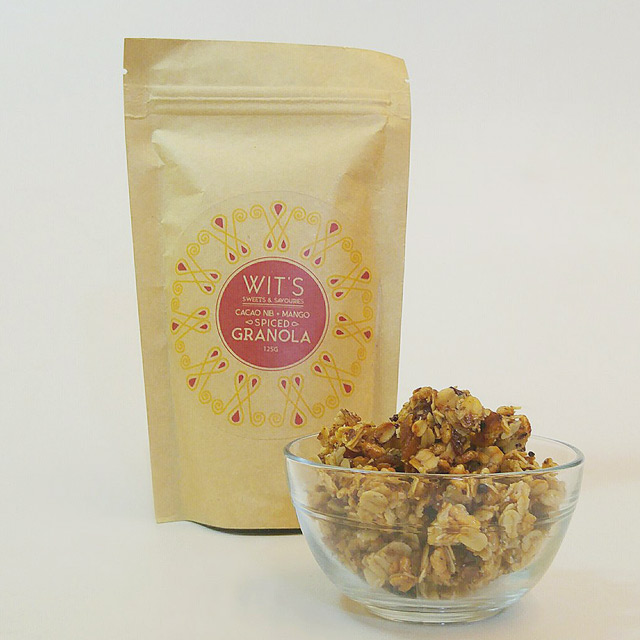 Spiced Original Sweetener Cacao Nib + Mango Granola (P165)
The first flavor Holganza came up with was called Spiced, and had more mango and chili than the current recipe. "This was meant to set a precedent, but when I let my family taste it...the reactions were mixed. We didn't want to shock our potential audience, so we'll be building up to more adventurous combinations a little later," she says.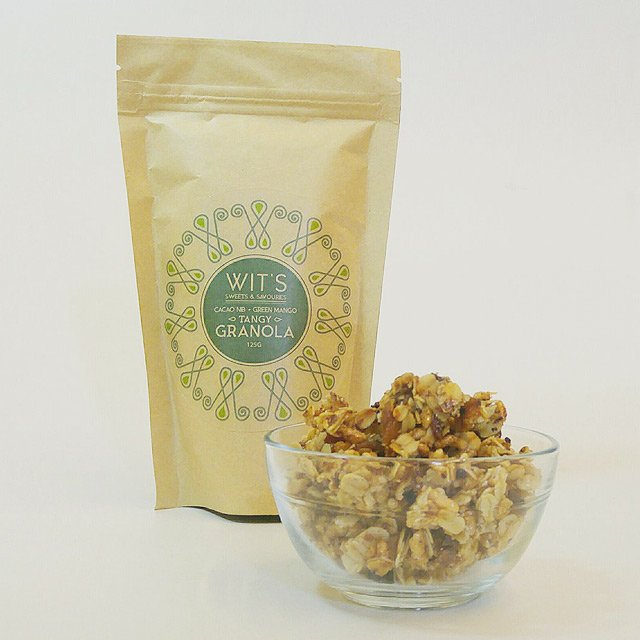 ADVERTISEMENT - CONTINUE READING BELOW
Tangy Original Sweetener Cacao Nib + Green Mango Granola (P165)
That first recipe is still available by special order—just ask for Extra Spiced. "Friends of mine who were also 'beta testers' regularly keep a stash of that one," Holganza confides. "Another flavor that we make only by order is our hometown flavor, durian. A must-try for fans of the king of fruits!"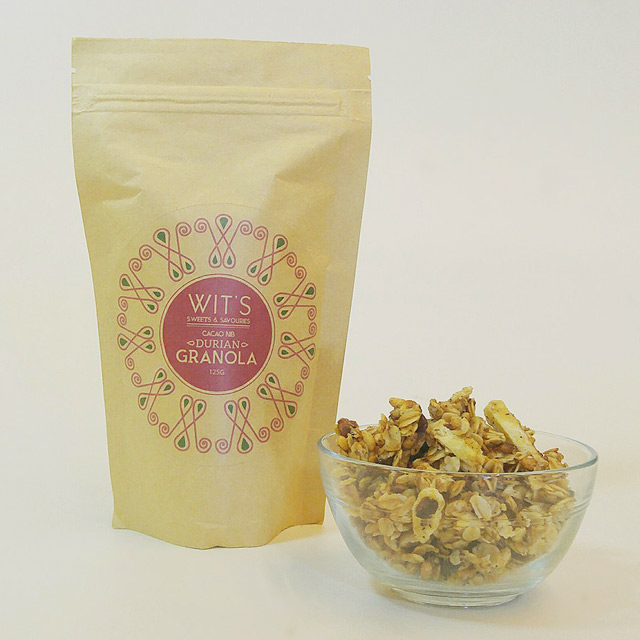 Durian Original Sweetener Cacao Nib Granola (P200)
Wit's current best-selling flavors are Spiced Ripe Mango and Tangy Green Mango. "Besides pairing with yogurt, milk, or oatmeal, they're also great as an anytime snack," Holganza says. "The Spiced is awesome with popcorn! And the tangy we've enjoyed with cottage cheese. Zesty Ginger is a nice add-on to salads, especially with a light vinaigrette and roasted meats. Our Tasty Ripe Mango goes well with almost anything but we do recommend it on French toast."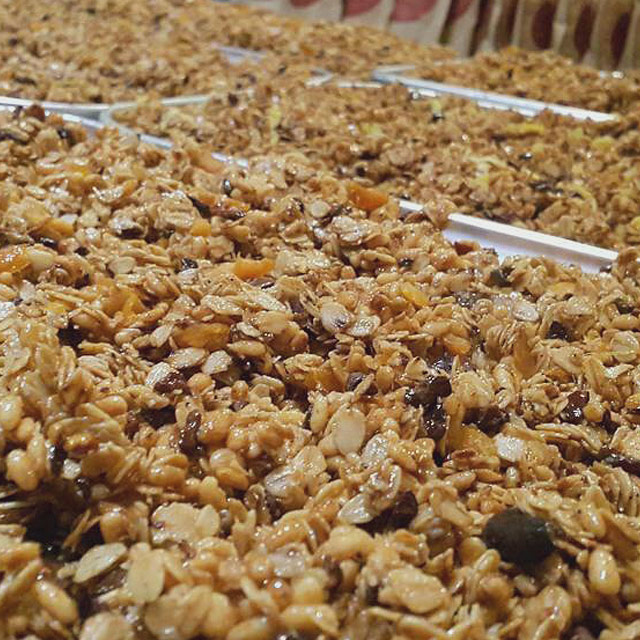 ADVERTISEMENT - CONTINUE READING BELOW
In line with its Filipino flavors, all but two of the ingredients in Wit's granola are sourced locally. "Only the butter and oats aren't made in the Philippines. We are currently experimenting with local butter, but so far haven't heard of Philippine grown oats!" Holganza says.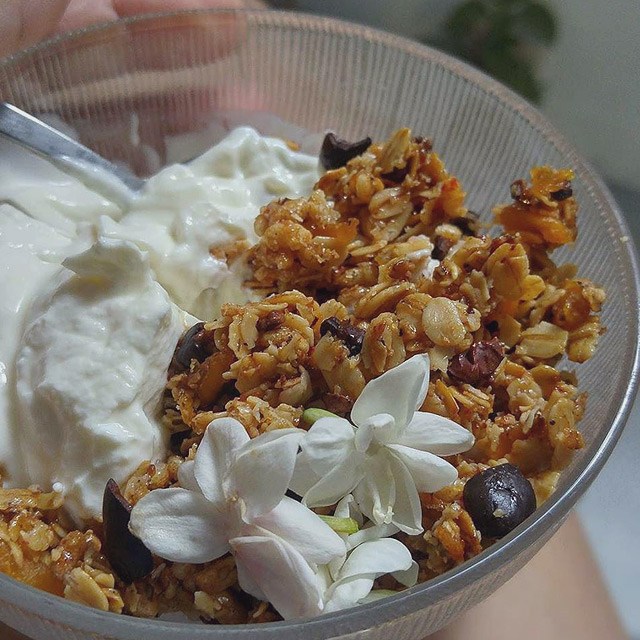 As if these unique flavors weren't enough, Holganza is experimenting with more. "I'm experimenting with other local fruits like marang and papaya," Holganza says. "Our farm also grows a number of herbs and edible flowers that may make their way into future trail mixes and cacao clusters. The spices will most definitely play a larger role in our future items! And these will all definitely have our cacao nibs—it's the true highlight of our label."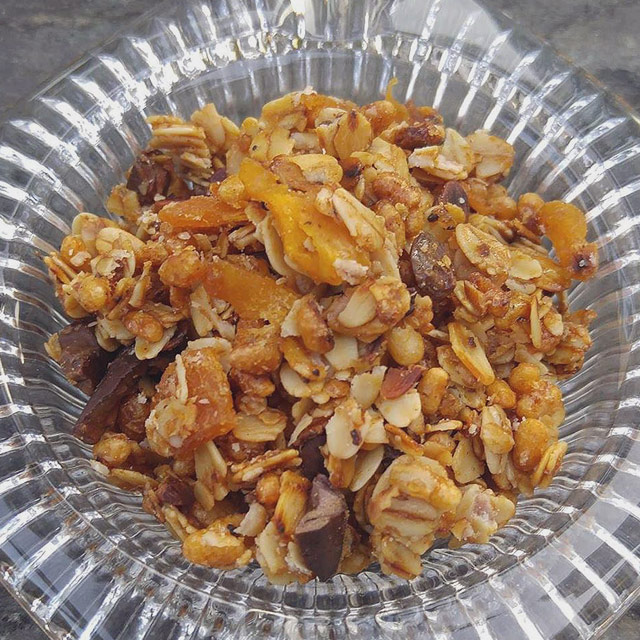 ADVERTISEMENT - CONTINUE READING BELOW
There are different sizes available to order. "Besides our 125-gram packs of granola, we do also have a 60-gram token size for bulk ordering. On these, we're also happy to customize part of the labels. We also have a 625-gram monster pack for true granola lovers out there. It's a great gift in any size!" Holganza says. "All these can be ordered through our website. We've also partnered with a few coffee shops and restaurants around Manila like Commune, Connie's Kitchen Deli, The Office Project, Element Boutique Hotel, Common Ground, and GEN.MDSE. In Davao, we can be found at EchoStore, Balik Bukid, Pastanni, Swiss Deli, and The Knight's Table."
If you or someone you know has an adventurous palate and loves granola, you might want to give Wit's Sweets & Savouries a try. 
For more information, call 0917-517-1985 (Manila), 0917-884-1962 (Davao), or log on to Wit's Sweets & Savouries' website.
Share this story with your friends!
---
Help us make Spot.ph better!
Take the short survey
Load More Stories