SPOT.ph: Your One-Stop Urban Lifestyle Guide to the Best of Manila
Meet the staff and stuff the new Spot is made of.
They say that New York is the city that never sleeps, Paris the city of lights. If you had to describe Manila in one sentence, what would you say?
To me, Manila is more than just the traffic or the jeepneys, more than the malls on every corner or the condos popping up left and right. It's a city where you can take refuge in the familiar, challenge yourself to experience something you've never tried before, or maybe even go on a gastronomical adventure around the world, all in the space of 24 hours.
So at SPOT.ph, we've made it our mission to guide readers through the constantly changing landscape of Manila life—whether it means pointing you in the direction of new restaurants to try, secret eating places to check out, adventurous ways to spend your weekends in the city, or a great place to get a good haircut.
ADVERTISEMENT - CONTINUE READING BELOW
CONTINUE READING BELOW
Recommended Videos
I hope that the site helps you discover new favorites that you never expected, because if there's one thing that we're sure Manila is, it's that: a city that's always full of surprises.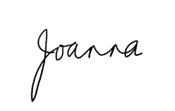 Joanna Manalastas Calasanz
Editor-in-Chief
The SPOT.ph Editorial Staff
Editor-in-Chief: Joanna Manalastas Calasanz, jo@spot.ph
ADVERTISEMENT - CONTINUE READING BELOW
Art Director: Warren Espejo, war@spot.ph
Managing Editor: MM de Mesa, mm.demesa@summitmedia.com.ph
Associate Section Editor for Shopping+Services: Jamie Sanchez, jamie@spot.ph
Senior Staff Writer: Christa De La Cruz, christa@spot.ph
Staff Writer: Henna Yu, henna@spot.ph
Editorial Assistants: Ashley Martelino, JanAshley.Martelino@summitmedia.com.ph, Mia Rodriguez, Clara Rosales, ClaraFrancesca.Rosales@summitmedia.com.ph

Contributing Editor for News + Features: Manuel L. Quezon III
For advertising, marketing, and PR inquiries, please contact:
Associate Publisher Symon Siman, Symon.Siman@summitmedia.com.ph
Deputy Group Publisher Christine Ko, Christine.Ko@summitmedia.com.ph
Load More Stories