Hayden Kho and Vicki Belo subpoenaed by NBI, Kho pal Eric Chua suspected of uploading video on You Tube
<>Drs. Hayden Kho and Vicki Belo have both been subpoenaed to appear at the Natonal Bureau of investigation Friday, as has been a certain Eric Johnston Chua, a supposed friend of Kho who is suspected of uploading Kho's video with Katrina Halili on Youtube, reports Gmanews.tv Halili went to the NBI yesterday to file a complaint against Kho. She revealed that Kho assured her that only Belo had a copy of the video.She quoted him saying to her in Tagalog, "Nobody can watch that (video) because my (computer's) hard disk is with Vicky. She did not give anyone a copy because she does not know how to use the computer," reports Gmanews.tv. The NBI wants to ask Dr. Belo about why she has a copy and where she got it. The very graphic video has been spread all over the internet, and pirated DVDs of it are selling like hotcakes in Quiapo since it was too explicit to be uploaded on You Tube.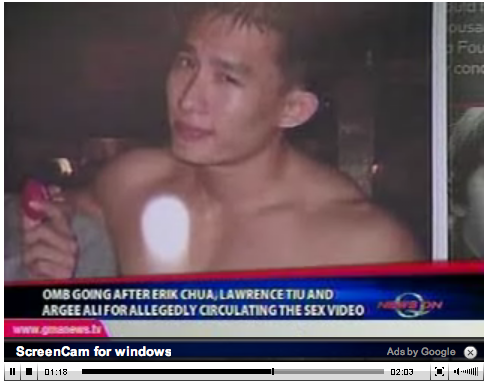 Meanwhile, Edu Manzano, chairman of the Optical Media Board today said the video "was uploaded by a certain gentleman whose name that was said to me was Eric Chua. I spoke to Ms. Halili today and she said that she knows an Eric Chua who apparently is very close to Mr. Kho," he said on 24 Oras. As early as April the OMB had received tips about a Katrina Halili video for sale for P2 million, but no one reportedly bought it. Manzano said, "It's very very possible that Chua had somebody who was familiar with the place go around and peddle the material."The board said they also have reports about the motive of Chua for spreading videos of Kho and other women but the matter is being investigated further. Also implicated for the circulation of the videos are Lawrence Tiu and Argee Alli, said to be notorious video pirates. Eric Chua is a businessman, and not a doctor as earlier reported. He is also not a fraternity brother of Kho as newspapers have reported according to a source who knows both of them.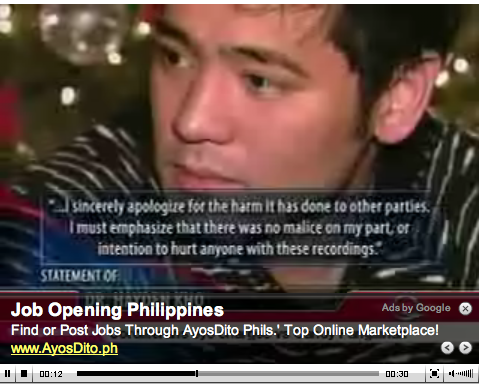 Hayden Kho's official statement was aired on News on Q at around 10 p.m. tonight. It reads "I sincerely apologize for the harm it has done to other parties. I must emphasize that there was no malice on my part, or intention to hurt anyone with these recordings. I deplore the fact that without my knowledge and consent, these recordings were uploaded on the internet, downloaded, reproduces in optical media form, and sold to the public. I own up to my responsibility as a professional and have decided to suspend my practice of medicine. At this stage, I realize I cannot expect understanding and forgiveness. I can only pray that this comes in due time." Kho is under investigation by the Philippine Medical Association, whose president Dr. Rey Melchor Santos said the medical community condemns the videos, which he said could tarnish the reputation of the medical profession.

ADVERTISEMENT - CONTINUE READING BELOW
Load More Stories