The Word on the Street
SPOT.ph went for a drive around Metro Manila and saw some signs that stopped us in our tracks.
Driving around Metro Manila can be hellish most of the time, thanks to the perpetual traffic jams. But it's entertaining the rest of the time, because of all the huge billboards, graffiti, and street signs that come in a rainbow of colors, from bubblegum pink (courtesy of the MMDA, which has taken it upon itself to paint the whole metropolis in its official colors: baby blue and pink) to green to light blue. The street signs have become fairly creative in their wording lately. A few examples: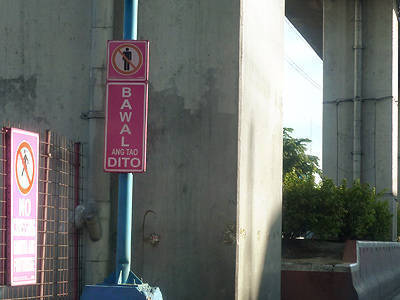 Bawal Ang Tao Dito. How about animals? Alien life forms? You'll see this sign even as you drive up some flyovers, where street vendors peddle their wares to impatient motorists during traffic jams. Yeah, guess they're not human.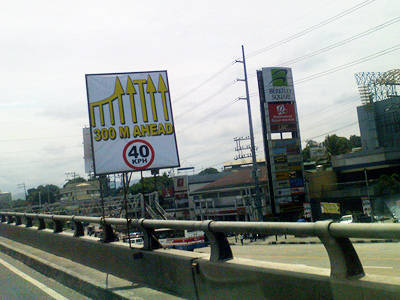 ADVERTISEMENT - CONTINUE READING BELOW
Merge. Or at least, we think it's a merge sign. It could also mean "Pine trees ahead."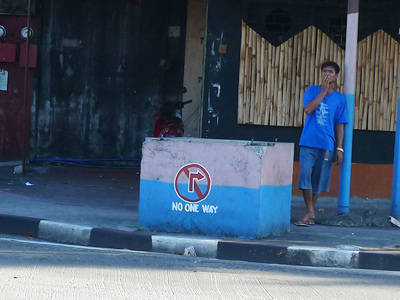 CONTINUE READING BELOW
Recommended Videos
No One Way. How about "Two-Way Traffic"?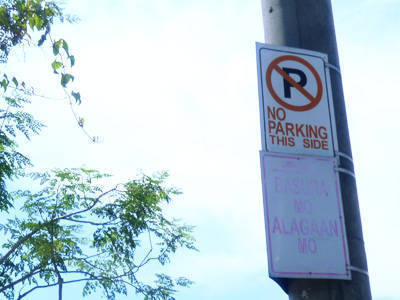 Basura Mo, Alagaan Mo. Somehow, "alagaan" makes us think that we should provide our trash with food and shelter.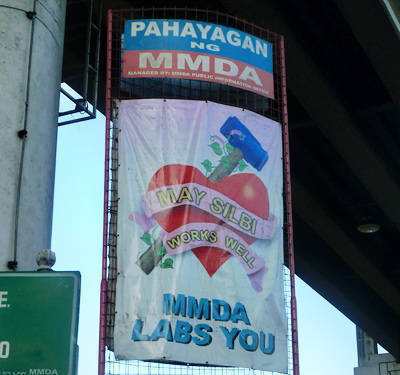 ADVERTISEMENT - CONTINUE READING BELOW
MMDA Labs You. Uh, sure. We'd rather see properly worded traffic signs, properly scheduled road repair work, and smoother traffic flow than a reminder that you "lab" us, though.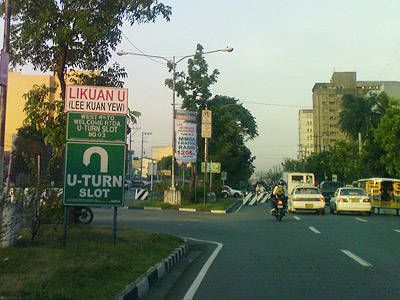 Likuan U. We're not sure who started referring to U-turn slots as a "Likuan U" or why anyone is paying homage to Lee Kuan Yew, but this sign does grab your attention.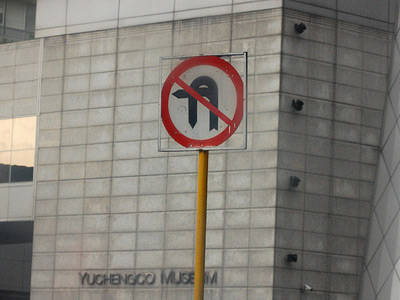 ADVERTISEMENT - CONTINUE READING BELOW
Combination No Left/U-Turn. Either someone wanted to be clever, or the city of Makati thought it's a good money-saving idea to combine two symbols in one sign.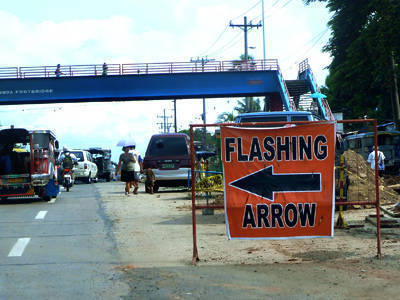 Flashing Arrow. Our guess: No budget for an actual flashing arrow?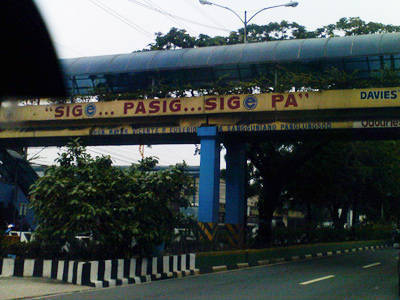 Sige…Pasig…Sige Pa… Not a street sign as such, but it's emblazoned on an overpass over C-5. It sounds pretty dirty, if you ask us, although yes, yes, we know it's intended to encourage Pasig to be a better city.
ADVERTISEMENT - CONTINUE READING BELOW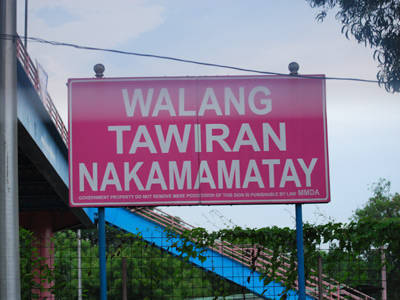 Walang Tawiran Nakamamatay. Who hasn't seen this frightful pink warning? Sadly, we're not sure whether the message is dire enough to actually prevent people from crossing the road. Let's hope they don't start including visual aids.
Photos by Lynn Lopez, TJ Tantiangco

Have you seen other interesting, crazy and absurd signs (street signs or traffic signs) in the city? Snap a photo and share them with us through editorial@spot.ph.

Share this story with your friends!
---
Help us make Spot.ph better!
Take the short survey
Load More Stories