10 Blogs that Make Big Bucks
Ever wondered how much a blogger like Bryan Boy makes? SPOT.ph rounded up Manila's best-known money-making bloggers to give you an idea how clicks can lead to cash.
Who knew that something that started out as a digital version of your trusty old padlock-protected "Dear Diary" could one day earn some serious bucks? We rounded up 10 of Manila's best-known money-making bloggers and asked them about the secrets to earning from what was once dubbed as the 'pajamas media.'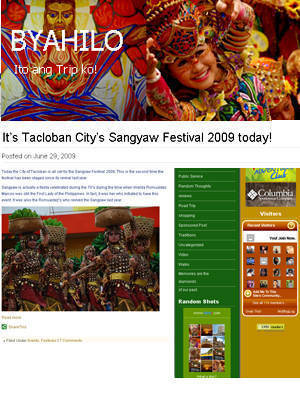 Enrico Dee
Byahilo.com
Blogs about: Travel
Groupie count: Around 3,000 loyal visitors a day
Cash in on this: Enrico earns around P20,000 to P40,000 a month, mostly from middleman ad scripts and a few direct advertisers on his blog.
Why he's worth the money: Since 2004, Enrico, popularly known online as 'Byahilo,' has been documenting his jet-setting trips around the 7,107 islands of the Philippines. This instantly won the hearts of wanderlust-y Pinoys, who get inspiration from his travels and destination tips. Enrico quit his job to become a full-time travel blogger in 2009.

Biggest purchase so far? Since he travels a lot, most of his blog earnings go to plane tickets and pocket money whenever he hops from one island to the next.
ADVERTISEMENT - CONTINUE READING BELOW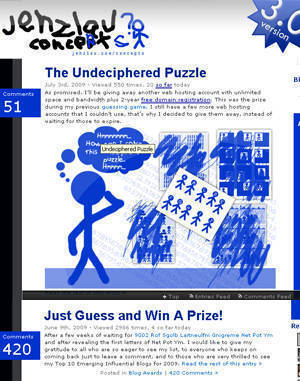 Jehzeel Laurente
Jehzlau-Concepts.com
Blogs about: IQ puzzles (with prizes) and the usual observations about everyday life
Groupie count: 30,000 hits a day, just on his main blog
Cash in on this: He refused to divulge his online earnings, but from the sheer popularity of some of his blogs, we'd say P10,000 to P15,000 a month is a decent estimate.
CONTINUE READING BELOW
Recommended Videos
Why he's worth the money: His blog may look like it was made by a kid straight out of kindergarten, but don't be fooled by this innocent façade. Jehzeel may very well be one of the several Pinoy SEO experts online, critical knowledge to master for blog marketing. For what it's worth, let's say he's good enough to devote 100% of his time to blogging after quitting his job just last year.
Biggest purchase so far? He's opting for the cryptic route by saying that one of the items in his living room right now is worth P200,000, all paid for by the blogging gods. Care to venture a guess?
ADVERTISEMENT - CONTINUE READING BELOW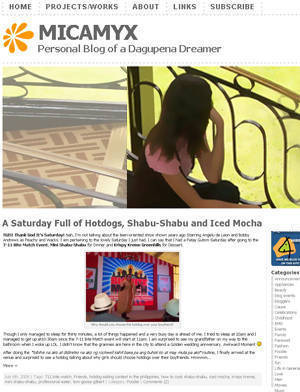 Micaela Francesca Rodriguez
Micamyx.com
Blogs about: Showbiz gossip, personal experiences
Cash in on this: We estimate she earns about P5,000 to P6,000, which she spends to enjoy "a delectable piece of Krispy Kreme doughnut with iced mocha on the side from time to time."

Why she's worth the money: Mica has been recognized as one of the emerging influential bloggers of 2008 for MissingCarlo.com, a blog about a brother suffering from autism. Her personal blogs, on the other hand, are insightful, to the point and occasionally witty. Most of her earnings, however, come from a network of Pinoy showbiz fan blogs she co-established with other bloggers–you know how hungry Pinoys can get for gossip and showbiz updates.
Biggest purchase so far? She went to Boracay with grandparents and best friend in tow, all thanks to blogging money. When she earns enough, she hopes to produce her own short film soon.
ADVERTISEMENT - CONTINUE READING BELOW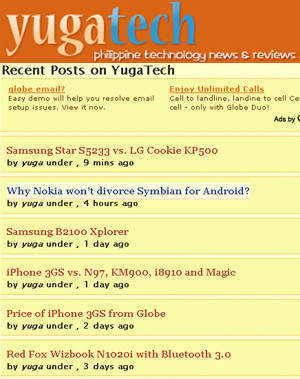 Abe Olandres
YugaTech.com
Blogs about: Technology
Groupie count: Around 500,000 hits a month
Cash in on this: He earns around $5,000 a month from his technology blogs, but he cashes in on business investments and consulting as well.
Why he's worth the money: Abe may very well be one of the earliest pro bloggers out there, with his technology blog being the main revenue stream since 2005. He's been featured in a number of publications and TV shows because of this, and we see no end to his blogging growth.
Biggest purchase so far? A brand new Hyundai Tucson and a piece of property in windy and chilly Tagaytay.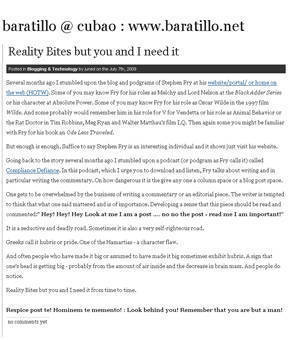 Juned Sonido
Baratillo.net
Blogs about: Wise words, self-help, odds and ends
Cash in on this: When he first started earning through blogging, he earned around $40 to $70 a month from blog networks. His earnings haven't gone lower than that since, and most of the blogs he now runs earns about P5,000 to P6,000 per month each.
ADVERTISEMENT - CONTINUE READING BELOW
Why he's worth the money: If you want to discover conventional wisdom online, then Juned is your man. His personal blog is a treasure trove of insightful stories he often relates with real-life issues and topics. His other blogs focus on a number of interesting things, from books to photography and even interesting finds from what he calls 'the Cubao picayune.'
Biggest purchase so far? He buys mostly "extra"stuff–books, flipflops, occasional dinner for loved ones and friends–since his day job remains his main income stream.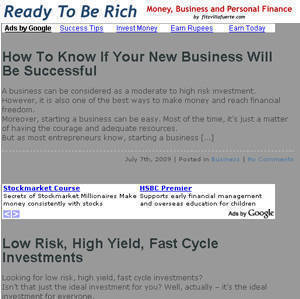 Fitz Villafuerte
FitzVillafuerte.com/ThirstyBlogger.com
Blogs about: How to be rich, drinking
Groupie count: 1,500 page views a day
Cash in on this: At least USD $1,000 a month.
Why he's worth the money: Are you ready to be rich? Are you thirsty? Fitz quenches your thirst for money by providing you with online marketing and earning tips on his main blog. He dons another cap and fulfills your thirst for information about drinking as "The Thirsty Blogger."
ADVERTISEMENT - CONTINUE READING BELOW
Biggers purchase so far? A laptop. But he plans to purchase a business franchise soon.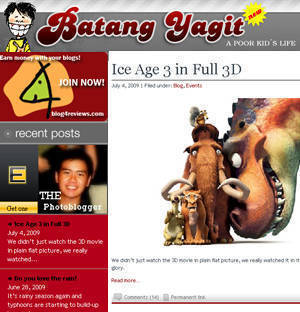 Winson Almendras
BatangYagit.com
Blogs about: Anything and everything, from his love of rain to travels abroad
Groupie count: 300 hits on his main blog, around 10,000 a day on his other blogs
Cash in on this: He says his earnings are enough to qualify for a 'payout' from ad networks every month. We estimate this to range from $50 to $100, depending on the service. Winston owns several blogs, and he mostly earns from ads supplied by Google Adsense and BlogBank, a local blog ads network.
Why he's worth the money: His blog moniker can be quite misleading, since how can a yagit earn and learn his way through the Internet, right? But Winston's personal blog is a mere testament to his journey, which is comparable to any rags-to-riches story. If you don't trust us, then let his People's Choice Award from last year's Philippine Blog Awards do the talking.
ADVERTISEMENT - CONTINUE READING BELOW
Biggest purchase so far? He couldn't wait to get his hands on them, so when he cashed his earnings he immediately went to buy a Nikon D90 and its corresponding set of lenses.
Anton Diaz
OurAwesomePlanet.com
Blogs about: Food, travel, experiences
Cash in on this: He said he removed all the ads from his blog recently as part of a test, but when they were still there, we'd say normal AdSense ads in blogs with such a high traffic rate can produce an easy P10,000 a month.
Why he's worth the money: If you think our planet is awesome, then Anton Diaz agrees with you. As a travel and food blogger providing useful insights on great gastronomic and wanderlust finds, he has easily attracted a lot of visitors with clever narrations of trips and dates, punctuated by mouth-watering and awe-inspiring photos.
Biggest purchase so far? He's invested in an Internet Marketing Education program worth $2,000.
ADVERTISEMENT - CONTINUE READING BELOW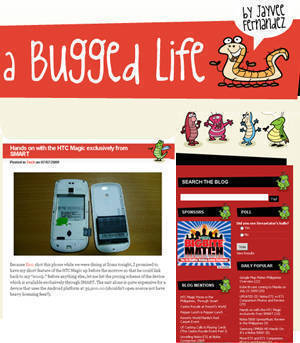 Jayvee Fernandez
ABuggedLife.com
Blogs about: Techie stuff, cool hangouts
Groupie count: We've lost track
Cash in on this: He's lost track as well, given that he manages a lot of online blogs and sites that bring in the cash. For him, making money online goes beyond blogging, for it is just "the tip of the iceberg," he quips. Technically, he only earns about P6,000 a month per ad from his blog, but he earns a lot more than that from writing for a blog network and co-owning local blog ad network, BlogBank.
Why he's worth the money: Being a lifestyle/technology blogger, expect a lot of gadget reviews and cool places to hang out from him. He always makes it a point to be fair with his reviews, stating things point-blank whenever necessary.
Biggest purchase so far? A DSLR camera.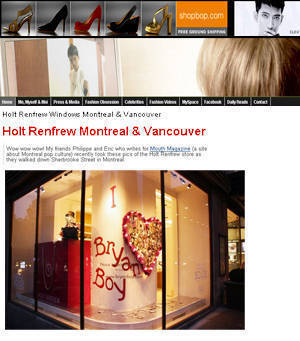 Bryan Boy
BryanBoy.com
Blogs about: Fashion, himself
Groupie count: It's easy to lose track–he has lots of fans all over the world!   But one site places it at 100,000 hits per day.
Cash in on this: With full top, bottom and sidebar ads from all over the place, we'd say US$1,000 is pretty shy of how much Le Superstar Fableux actually earns through his blog.
ADVERTISEMENT - CONTINUE READING BELOW
Why he's worth the money: No blogging list is complete without mentioning the bag-toting, jet-setting BryanBoy, who easily captured not only the Philippines but the entire world, with his pointed comments and sharp remarks about the ins and out of the fashion world. He's been featured in major fashion magazines worldwide, and a Canadian department store recently created an "I ♥ Bryan Boy" window in his honor. Want to get a visual idea why he's worth all the dough? Check out his vast gallery of 'I love Bryan Boy' photos–sent by fans from every nook and cranny of the globe.
Biggest purchase so far? He doesn't need to 'buy things' (although he does, and how!). People make things for him–just look at Marc Jacobs, who named one of his 2008 Ostrich bags "BB," after Bryan Boy.
Share this story with your friends!
---
Help us make Spot.ph better!
Take the short survey
Load More Stories