10 Pilates Places in Manila
Want that ultra-toned Gwyneth Paltrow physique? SPOT.ph gives you the 411 on Pilates and where you, too, can go to get those abs of steel.
Pilates was developed by German-born Joseph Pilates, who initially used it as a rehabilitation workout for injured detainees during World War I, combining martial arts, gymnastics, and yoga. When he moved to New York in 1926 and started a studio, the workout became popular among members of the dance community because of the way it developed strength and grace.
Today there are at least two forms of Pilates being practiced in Pilates studios in Manila: Romana's Pilates was developed by Romana Kryzanowska, who trained under Joseph Pilates. Stott Pilates, developed by Moira Stott-Merrithew, is also based on Romana's Pilates, but slightly modernized with variations in the order of the exercises, breathing, and movement. It also emphasises the natural curve of the spine, with exercises done in the "neutral spine" position.
When done correctly, Pilates exercises will improve your posture by strengthening your core-the muscles on your abs, back, pelvis, and hips: Think the ultra-toned physique that Pilates gave Gwyneth Paltrow for her role as Pepper Potts in Iron Man. Want to try a session? SPOT.ph pre-tested ten studios around the city for you: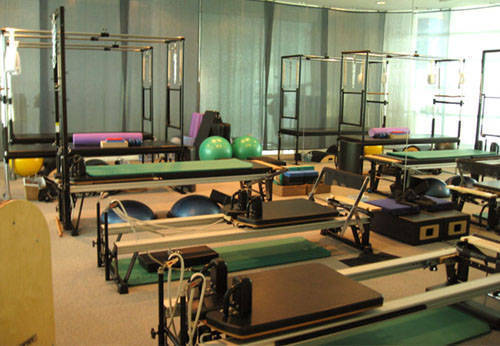 ADVERTISEMENT - CONTINUE READING BELOW
1. � B+B Studio
G/F Bonifacio Technology Center, 31st Street corner 2nd Avenue, Fort Bonifacio Global City, Taguig
Contact: 815-1009; (0917) 899BODY
Website: www.bbstudiomanila.com
E-mail: info@bbstudiomanila.com
Rates: P1,600 for a private, 55-minute session; P500/person per 55-minute group Pilates With Toys (PWT) class (maximum of six)
B+B Studio's location in a quiet but easily accessible area of Fort Bonifacio Global City, away from the noise and traffic found in most other parts of the city, easily makes it the most inviting among the places we've had a chance to see-you almost feel like you're walking into an exclusive spa, rather than a workout studio. Beginners would benefit greatly from their private sessions, in which the one-on-one workout will be tailored specifically to your needs, and your instructor will guide you through the exercises to make sure that you're doing them correctly to maximize the movements and prevent injury.
CONTINUE READING BELOW
Recommended Videos

Pros: Easily accessible location; inviting workout studio
Cons: Sessions are not cheap and schedules will depend on the availability of instructors.
�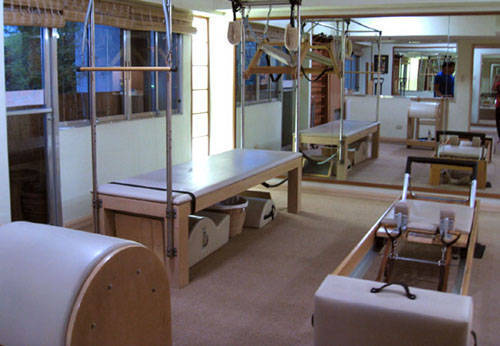 ADVERTISEMENT - CONTINUE READING BELOW
2. � PilatesWorks
Unit 209 Burgundy Place, Katipunan Avenue, Quezon City
Contact: (0918) 833-1333
Website: www.pilatesworks.net
E-mail: true_pilates@yahoo.com
Rates: P1,300 per 60-minute session; P650/person per 60-minute group mat session (minimum of three, maximum of 15)
Things started out easy enough, with Armand Bautista, the instructor behind PilatesWorks, expertly answering all our beginners' questions about Pilates, its benefits, and why it could be better than yoga. Trained in Romana's Pilates, Armand explained that anyone can do Pilates, and that this form of exercise not only improves flexibility and muscle tone, but improves posture, strengthens and-in its more advanced form-gives one a cardio workout, too.
Pros: Personalized, one-on-one workout scheduled at your convenience.
Cons: Tricky parking; more expensive than plain mat class.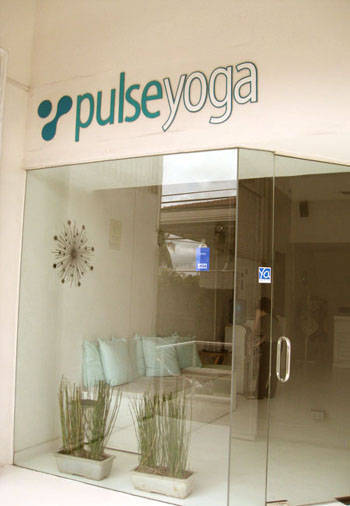 3. � Pulse Yoga
23 Florida St., Greenhills, Mandaluyong City
2289 UPRC III Building, Pasong Tamo Extension, Makati City
Contact: Greenhills: � 721-7900; (0917) 84PULSE
Makati: 468-4165
Website: www.pulse-yoga.com
E-mail: info@pulse-yoga.com
Rates: From P500/session for walk-ins to P4,000 monthly membership
ADVERTISEMENT - CONTINUE READING BELOW
Though they mostly offer yoga, Pulse studio conducts at least two Pilates classes each weekday at their Greenhills branch. The classes are usually made up of about six to eight people and are more suited for intermediate Pilates students because of their brisk pace and challenging exercises. For beginners, Pulse instructors recommend the Group Reformer class (typically conducted five times a week), in which the use of Pilates machines can ensure correct form for each movement.
Pros: Well-equipped studio, with tea and cold washcloths provided after each class
Cons: Beginners might feel overwhelmed or intimidated in group classes.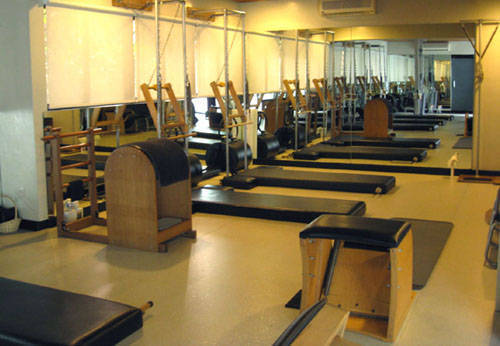 4. � Integrated Body Arts
227 Nicanor Garcia St. Bel Air Village 2, Makati City
Contact: 890-1286, (0919) 410-0952 �
Rates: P1,300 per one-hour session
Looking for Integrated Body Arts is like looking for a secret club-since there is no sign outside the residential house-turned-Pilates studio, only those who know what they're looking for can find it. Inside, the studio is spacious but extremely private, allowing students to sweat through the exercises without having to contend with a crowded gym floor. Run by former Ballet Philippines dancers, the sessions at Integrated Body Arts are tailored specifically to your needs and preferences, so that despite the challenge of each workout, you can still go at your own pace.
ADVERTISEMENT - CONTINUE READING BELOW
Pros: Very specific Pilates workouts for your body's needs.
Cons: The instructors already have regular clients, so it may be difficult to schedule sessions.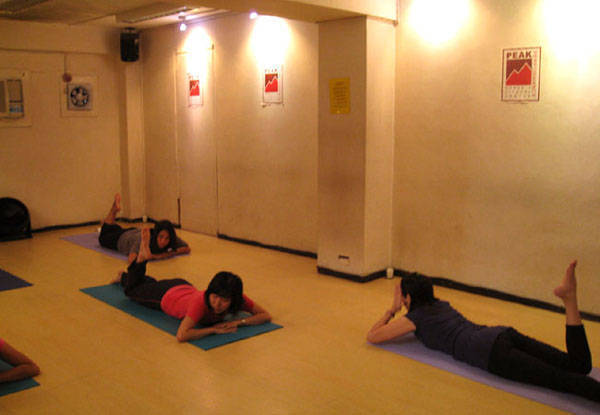 5. Peak Performance
2/F McGwen Building, 16 Don A. Roces Avenue. Quezon City
Contact: 413-3466, (0917) 624-7534
Website: www. peakperformance.asiapad.com
E-mail: peakperformance@asiapad.com
Rates: P380 walk-in rate, P1,350 for 4 sessions (must be taken in one month), P4,000 for 15 sessions (must be taken in three months)
Peak Performance is best known for their belly dancing classes-owner and primary instructor, Jill Ngo-Crisologo, is the organizer of the annual BellyFest. But the studio also offers mat Yogilates (yoga plus Pilates) classes at least twice a week, or you can get a group of friends together and schedule a class with the studio. Classes are
small (five people at most) so beginners will have no trouble keeping up, but the studio, on the second floor of a Center for Pop Music building tucked away near the edge of A. Roces Avenue, is very spartan and can be quite difficult to find.
ADVERTISEMENT - CONTINUE READING BELOW
Pros: Affordable rates, small mat classes
Cons: Inconvenient location, tricky parking, limited facilities
�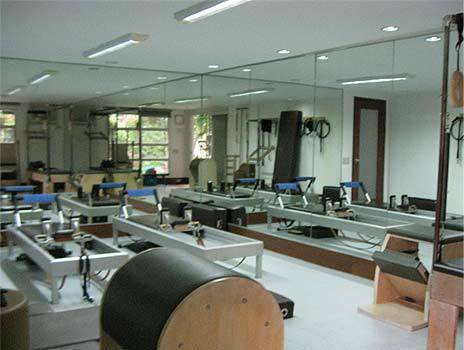 6. Pilates Institute Manila - Andrea Mercado-Miguel
15 Hidalgo Street, San Lorenzo Village, Makati City
Contact: (0917) 527-0410, 216-1284 (Globe duo)
E-mail: pilatesinstitutemanila@yahoo.com
Rates: P1,300 for a private, 1-hour session
Andrea Mercado-Miguel takes time to learn about her students before any session, which includes questions about problem areas, injuries and any medication one is currently taking. She strongly suggests one-on-one sessions, not only because her studio can only accommodate a maximum of two students, but because workouts are tailored to one's pace, level and needs. Andrea expertly guides you through Pilates exercises which also include mat sessions at her small studio adjacent her home. Andrea holds classes Mondays to Saturdays from 8 a.m. to 5 p.m. and expects students to follow a 24-hour cancellation policy so she can accommodate others.
Pros: Tailored, private lessons in a quiet studio at your convenience
Cons: More expensive than group classes
ADVERTISEMENT - CONTINUE READING BELOW
7. Balanced Body Studio
7/F Tower F, Renaissance Towers 1000, Meralco Avenue, Pasig City
Contact: 633-4574, (0917) 893-1717
Website: www.balancedbody.ph
Email: info@balancedbody.ph
Rates: P700/session (beginner and intermediate) for walk-ins; P750/session (advanced) for walk-ins; P750/session for allegro classes; P2,000/hour for personal sessions; P3,500 (beginner and intermediate) for eight sessions in eight weeks; P4,000 (advanced) for eight sessions in eight weeks
Balanced Body Studio uses imagery to make Pilates friendly. Aside from telling you to stand tall, they tell you to imagine that a string is pulling you up. Aside from telling you to pump your arms, they tell you to imagine splashing water in a pool. Affiliated with Polestar Pilates in Miami, the studio emphasizes the importance of not overdoing things and gives the instructor space to be creative.
The beginner, intermediate and advanced Pilates classes mainly use mats, while the group allegro classes use a Pilates machine, the foldable reformer. The reformer is used as well in the individual sessions, along with the trapeze table, wunda chair and a variety of barrels.
ADVERTISEMENT - CONTINUE READING BELOW
Balanced Body also offers gyrotonic and gyrokinesis, which stretch and strengthen muscles and joints by incorporating the principles of yoga, dance, gymnastics and swimming.
Pros: Package rates are relatively affordable
Cons: Those who prefer individual sessions might find their rates a bit pricey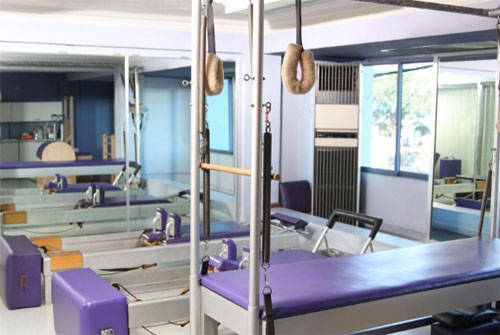 8. Pure Pilates
2/F Central Diesel Bldg.
1176 Quezon Ave. cor. Sct. Magbanua St., QC 1000
Contact: (0917) 535-2251
Website: www.purepilatesph.com/index.html
Email: linziwinzi@aol.com
Rates: P1,300 per one-hour session; P1,800 for a duet class; P650 per head for mat classes
Working out at Pure Pilates can feel like you have your own personal cheerleader-or sometimes, agonizingly demanding coach. Linzi Arellano-Co, the studio's founder and one of its only two instructors, was a member of the UP Pep Squad and has a way of getting you to push yourself until, before you know it, you've done a Pilates exercise that you swore would lead to nothing but excruciating muscle pain. Arellano-Co describes Pilates as a balance of both strength and stretch, and we like that a session with her feels relaxed, almost fun, despite being an effective workout.
ADVERTISEMENT - CONTINUE READING BELOW
Pros: Targeted machine exercises led by competent and accommodating instructors
Cons: Busy location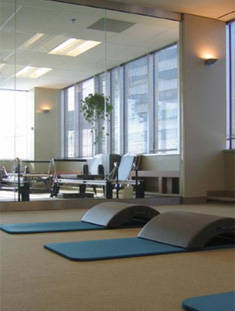 9. Vivian Zapanta Pilates Studio
G/F Tiffany Place, 156 L.P. Leviste Street, Salcedo Village, Makati City
Contact: 886-7744
E-mail: studio@vivianzapanta.com
Rates: P1,295 for a private, 1-hour session; other packages available for 4-12 private sessions/month and semi-private packages (2 students per class)
Teaching only Stott Pilates, the Vivian Zapanta Studio also offers certification classes for those who want to be instructors. Instructor Patricia Sia began the session by checking the form new students fill out which lists down any injuries, treatments or medications one is currently taking.
Beginning with breathing exercises and the reminder that Stott Pilates is also about knowing your body well so that you can fully maximize it, Sia's expert and patient instruction for the mat and machine exercises will assuage any beginner's fears about Pilates being intimidating.
The studio is open from 6 a.m. to 8 p.m. on weekdays and from 8 a.m. to 5 p.m. � on Saturdays. Changing rooms, showers and a lounge area are also available.
ADVERTISEMENT - CONTINUE READING BELOW
Pros: Although all sessions are by appointment only, the studio has 11 certified instructors available depending on your schedule.
Cons: Studio may be inaccessible if you don't have your own vehicle.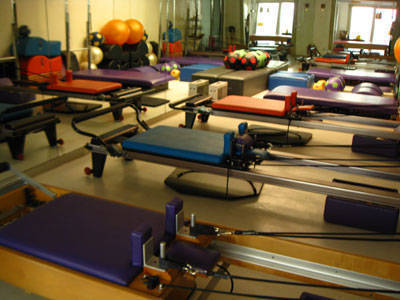 10. Pilates with Plinky Recto
Esteban Abada Street
Varsity Hills, Loyola Heights
Quezon City
(A studio at St. Luke's Hospital in the Fort is scheduled to open in March)
Contact: 435-4245
Website: www.plinkyrecto.com
E-mail: me@plinkyrecto.com
Rates: From P720 to P2,000 for solo or duet sessions, depending on the program created for you
Pilates with Plinky Recto offers sessions that are extremely personalized: before beginning, you will be asked to fill out a client profile form on which your program will be based. You can mention specific targets, like weight loss or increased flexibility, that you want to achieve so that your personal Pilates program can be adjusted accordingly. We like that they can also create a homebound program for clients who can't go to the studio more than once a week.
ADVERTISEMENT - CONTINUE READING BELOW
The sessions at this studio would probably be the most friendly for beginners, as Recto practices Eve Gentry's method of Pilates and makes sure that the workout is as easy and stress-free as possible, leaving you feeling relaxed and pain-free.

Pros: Personalized programs targeted towards helping you achieve a goal; sessions don't feel like workouts
Cons: Slightly more expensive than others; limited availability of instructors
Photos by Joanna Manalastas, Trixie Zabal, Dyan Zarzuela, and courtesy of Pure Pilates

Share this story with your friends!
---
Help us make Spot.ph better!
Take the short survey
Load More Stories