"National Artist Award a Joke," says Leo Martinez, Film Academy Head
SPOT.ph got the official statement of Leo Martinez, Director General of the Film Academy of the Philippines, about the selection of Carlo J. Caparas as National Artist for Visual Arts and Film: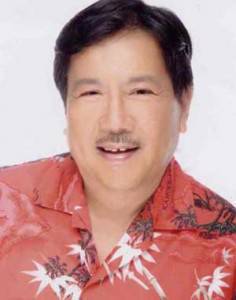 Where did he come from?
Some weeks back, news was rife about the National Artist Awardees awaiting confirmation by Malacañang. Cited as National Artist for Film, albeit posthumously, was Manuel Conde. We at the Film Academy of the Philippines had nominated Director Celso Ad. Castillo, but really, nobody can dispute Mr. Conde's place in Philippine cinema ¹s history. We believe that even Director Castillo who is similarly deserving of the award will graciously acknowledge the greatness of the man.
Two days ago, the confirmation was finally announced and to our surprise and to the surprise of many in the film industry, the National Artist Award for Film was also conferred on Carlo Caparas.   Not only that, he was bestowed the National Artist Award for Film AND Visual Arts.
ADVERTISEMENT - CONTINUE READING BELOW
So, where did he come from?   Throughout the long and exacting selection process, Carlo Caparas was never, ever mentioned as nominee, not for film and  surely not for visual arts. All of a sudden, he is a National Artist and  seemingly the most gifted of all for straddling two major art fields.
There only seems to be one answer to this mystery. Between the Awards  selection panels and us, the people, the list of awardees made a stop-over  in Malacañang.  Someone waved the magic wand and a name appeared, a person  who never went through the incisive and deliberate scrutiny that the rest of  the awardees were subjected to by the Awards organizers. I believe that  this is an act of blatant accommodation.
CONTINUE READING BELOW
Recommended Videos
Conferring the highest award on someone who was never in the running makes a  travesty of the National Artists Awards, an institution that has been looked  up to, venerated even for the recognition it gives to Filipinos whose body  of works or whose contribution to the Filipino people is of the highest  order.   We have as this year's awardees Manuel Conde for Film and Federico Alcuaz for Visual Arts. Both are commendable, both beyond question. It has  never been done before but had the Organizers wanted to give the same award  to more than one person, why not consider the other most deserving  nominees. Instead, and to our utter disgust, a new category was coined and  the two most prestigious awards for Film and Visual Arts were conferred on Carlo Caparas.
ADVERTISEMENT - CONTINUE READING BELOW
It is a pity that the National Artist Award has been reduced to a joke.
LEO G. MARTINEZ
Director General
Film Academy of the Philippines
Photo from filmacademyphil.org
Share this story with your friends!
---
Help us make Spot.ph better!
Take the short survey
Load More Stories