Citizen journalists spread the word of Cory
In the age of Facebook and Twitter, the average citizen can now capture the news, and at the click of a mouse transmit images globally in seconds.
<>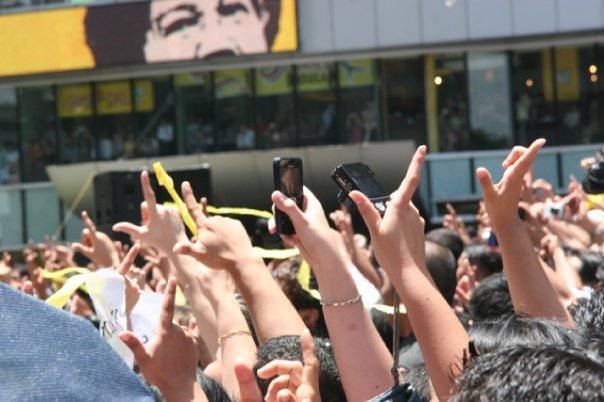 Laban signs + cellphones, 23 years hence. Photo by Illac Diaz
Times have certainly changed since Corazon Cojuangco Aquino was last seen on Ayala Avenue standing underneath a rainstorm of yellow confetti.
Not only did the yellow-clad housewife return to the familiar and historical business district crossroads under very different circumstances, the people that surrounded her and the world they now lived in had changed immensely. At the corner of Paseo de Roxas and Ayala Avenues still stood the Insular Life Building, but in the place of the Napoleon Abueva concrete-and-metal outdoor sculpture was an electronic billboard that flashed only positive news, yesterday, aptly, images of Cory and her messages of hope. Twenty-three years later, tens of thousands showed up for Cory in the spirit of pagkakaisa, hopefully not for the very last time. But this time, almost everyone in the throng held a cellphone or digital camera, capturing images of every moment, ready to be uploaded onto some medium of propagation for all the world to see.
ADVERTISEMENT - CONTINUE READING BELOW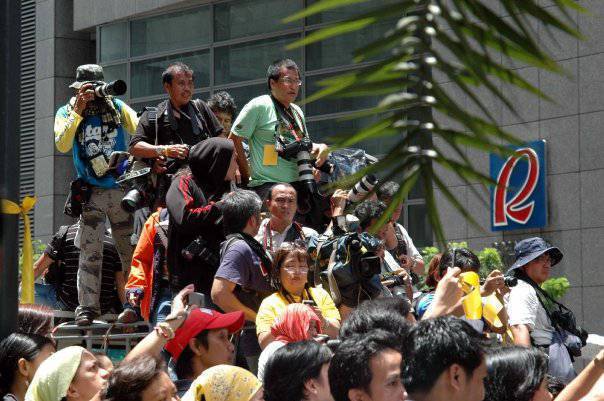 The real photojournalists. Photo by Brett Medel
In the age of Facebook, Twitter and camera phone technology, the average citizen can now capture the news, and at the click of a mouse transmit images globally, something which was once the domain of professional journalists and media conglomerates.
As Harvard Professor for Entrepreneurial Legal Studies Yochai Benkler said, "The capacity to make meaning--to encode and decode humanly meaningful statements--and the capacity to communicate one's meaning around the world, are held by, or readily available to, at least many hundreds of millions of users around the globe."
The debate continues about whether or not the reporting of events by the layman can be considered "journalism" but one thing's for sure, there's no stopping the news from getting out there, through whichever means possible.
Images, footage and eyewitness accounts from citizen journalists who experienced at close proximity such events as 9/11 at the World Trade Center, or the tsunami in Banda Aceh Indonesia are now considered to have played a major role in the telling of those stories. Twitter played an important role during the 2009 Iranian election protests after foreign journalists were banned from the country.
ADVERTISEMENT - CONTINUE READING BELOW
Some media companies have taken notice, creating citizen journalist databases and other similar avenues . We'd certainly like to encourage our readers' contributions, so should you get hold of information and images you think are Spot-worthy, do email us at citizenjournalism@spot.ph .
Meanwhile, in the last few days of Cory fever we wished we were where the action was, but it sure felt as if we were just by surfing through Facebook. Check out these touching photographic accounts of a nation mourning for the late President, from La Salle Greenhills to Ayala Avenue to the Manila Cathedral by some prolific Facebookers: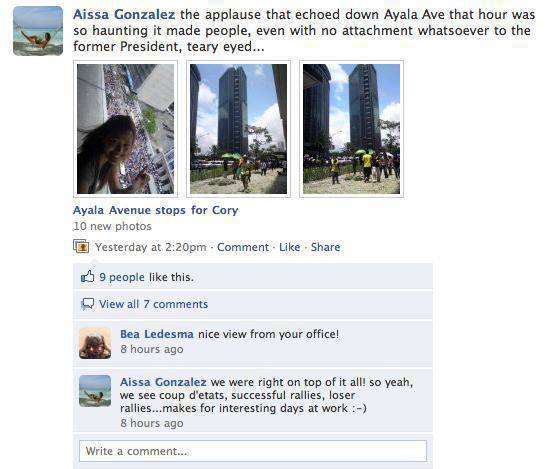 ADVERTISEMENT - CONTINUE READING BELOW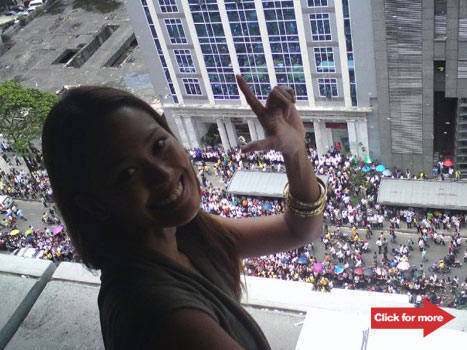 Photos by Aissa Gonzales, interior designer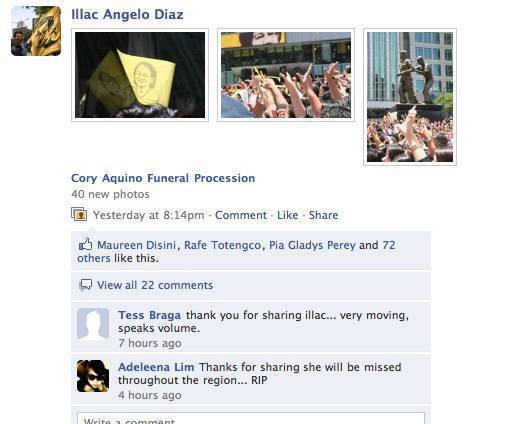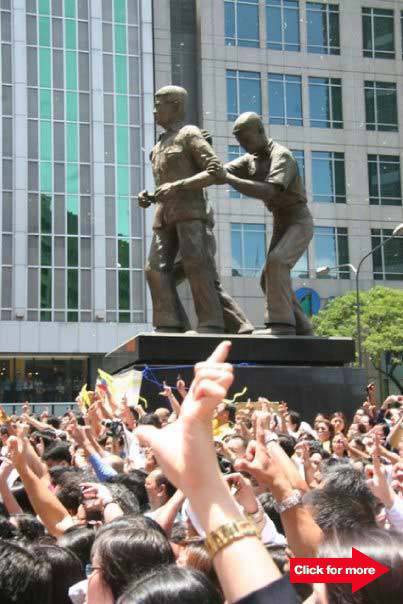 Photos by Illac Diaz, entrepreneur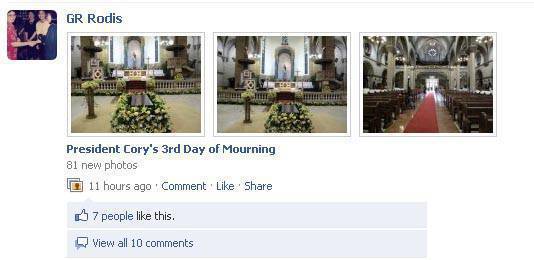 ADVERTISEMENT - CONTINUE READING BELOW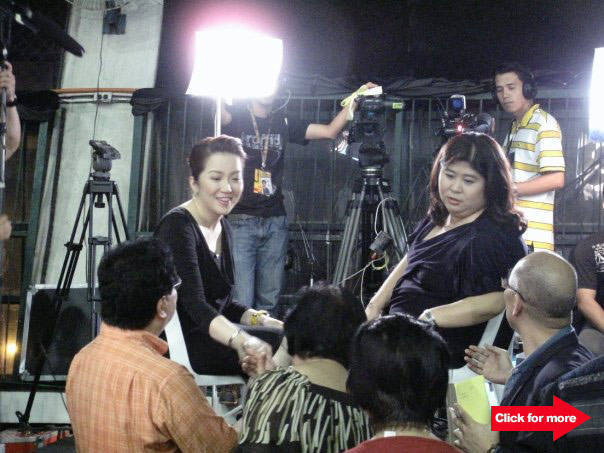 Photos by Girlie Rodis, talent manager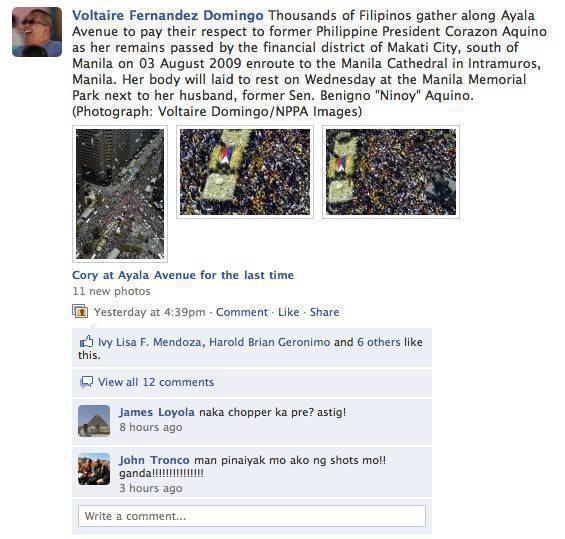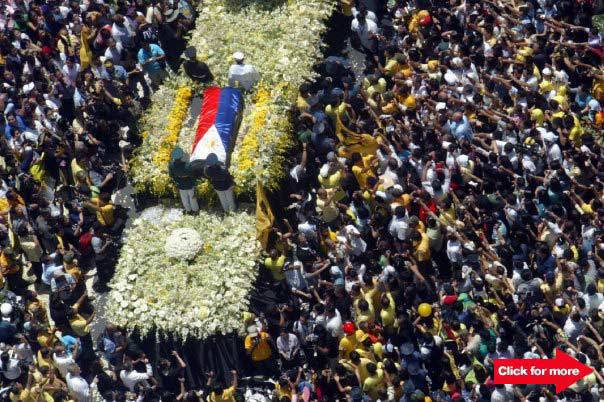 Photos by Voltaire Fernandez Domingo, photographer NPPA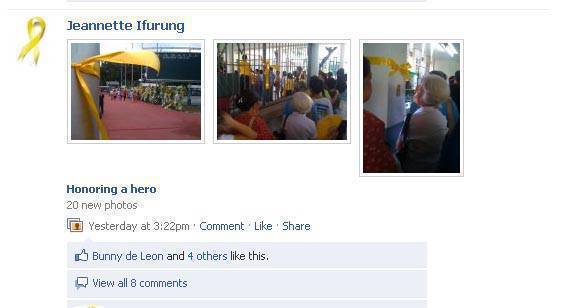 ADVERTISEMENT - CONTINUE READING BELOW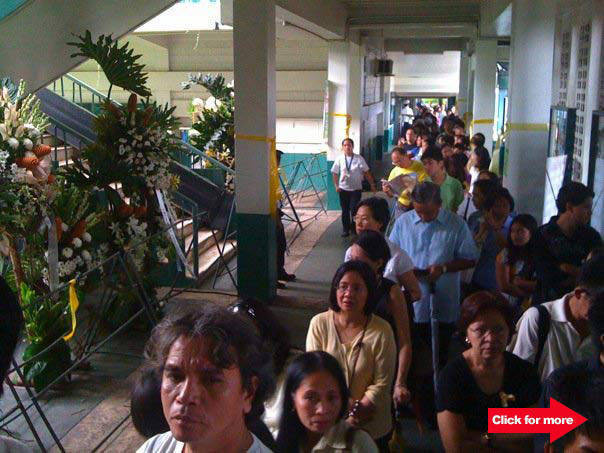 Photos by Jeanette Ifurung, video producer
Load More Stories