Following our first installment of quotable quotes from the past year, SPOT.ph continues with 2009's most thought-provoking, funny, and hilarious statements straight from the mouths of our politicians, celebrities and media personalities: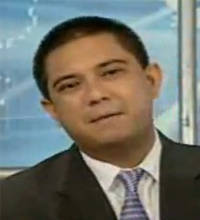 26."I hope that Facebook and other like mediums be regulated so they can never be subjected to abuse by some scrupulous people. Facebook is easily susceptible to abuses as people can easily hide their identities."
–Mikey Arroyo on wanting to regulate Facebook after alleged photos of him buying liquor at the height of Typhoon Ondoy circulated on the Internet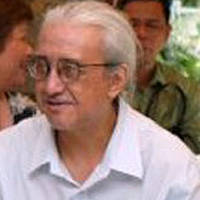 ADVERTISEMENT - CONTINUE READING BELOW
27. "In fact the monumental thing that happened last Saturday was the complete absence of government… [I]ndeed to this hour, what government we have is courtesy of the private sector where voluntarism has sprung like wildflowers. Makes you wonder what on earth you need government for."
–Conrado de Quiros in his column titled "Three" days after Typhoon Ondoy hit Metro Manila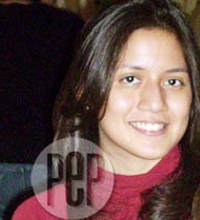 28. "Para sa akin, ang totoong pamumulitika, yung mga taong may time pa para mamintas."
–Camille Villar on donations for Ondoy victims allegedly labeled with the name of her father, Presidentiable Manny Villar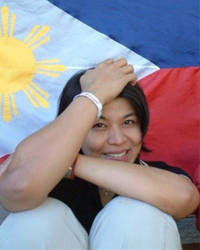 CONTINUE READING BELOW
Recommended Videos
29. "Our compassion is stronger than this typhoon."
–Gang Badoy tweeted after Typhoon Ondoy. Gang Badoy, together with other radio jocks and volunteers, manned the airwaves for 14 to 16 hours over four straight days, using radio to inform people about developments in typhoon-affected areas and call for help.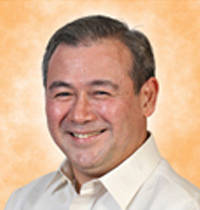 30. "None of the presidentiables would have done it. None of them would know a book if it was shoved down their throats. Illiterates all."
- Rep. Teodoro Locsin, Jr. on the book tax issue. Locsin wrote a letter to President Arroyo to intervene and review the Department of Finance's imposition of a 5% tax on the importation of books.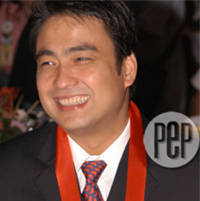 ADVERTISEMENT - CONTINUE READING BELOW
31. "Subukan niyang pumunta dito sa Pilipinas nang maghalo ang balat sa tinalupan."
– Senator Bong Revilla on Alec Baldwin's Filipina mail-order bride remark on The Late Show with David Letterman
32. "Where is the President? Why is she not here? This is history. Does she not have the courtesy at all to report in person? We thought that with the President declaring martial law, the President herself should be here to explain to us."
–Maguindanao Rep. Didagen Dilangalen during the first joint session of Congress after President Gloria Macapagal Arroyo declared martial law in the Maguindanao province

For the latest Philippine news stories and videos, visit GMANews.TV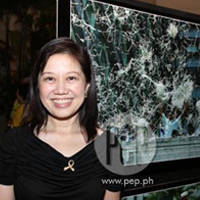 33. "Our lives are on hold. Yung talagang, yung gagawin ko sana sa buhay ko, 'wag na muna kasi talagang each little time could be spent on Noynoy's bid."
–Pinky Aquino on the family's support for brother Noynoy Aquino in the coming 2010 elections, as told to PEP.ph.
ADVERTISEMENT - CONTINUE READING BELOW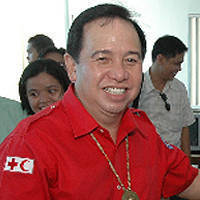 34. "You botched it [your presidency]. Binigyan ka ng pinakamalaking regalo ng tao. Anong ginawa mo? Wala kang ginawa. Nagwala ka doon sa Malacañang."
–Sen. Richard Gordon on Estrada during an interview on   GMANews.TV's Examine web show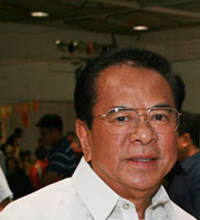 35. "Behaved nga ako e. Kung hindi ako behaved e 'di patay na yan."
ADVERTISEMENT - CONTINUE READING BELOW
– Deputy National Security Adviser Luis "Chavit" Singson on his alleged battery of common-law wife Rachel "Che" Tiongson. Malacañang press secretary Cerge Remonde advised Singson to "behave accordingly as an upright citizen and to submit himself to due process of law."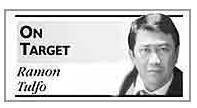 36. "The Commission on Elections (Comelec) is right about rejecting the application of a group composed of lesbians and gays to become a party-list group.
Had the poll body approved the application of Ang Ladlad, baka tinamaan ng kidlat (lightning would have struck) its commissioners."
–Ramon Tulfo in his column dated November 19, after Comelec rejected the application of Ang Ladlad as a party-list group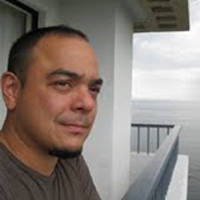 ADVERTISEMENT - CONTINUE READING BELOW
37. "Never liked Mon Tulfo. Really. Only insecure macho dickheads who secretly take it up the chute say crap like this."
–Carlos Celdran, an artist and performer known for his walking tours of Manila, in response to Tulfo's column
38. "Now we are told the government is about to place the entire Maguindanao under military and police control. God help us all, because with protectors like these, we don't need enemies."
–Statement by Inday Espina-Varona, former chair of the National Union of Journalists of the Philippines, on Maguindanao being placed under martial law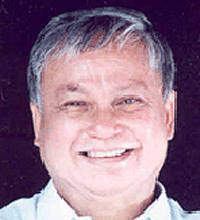 39. "The joke is on us, that little girl must be amused and laughing at us [after] tormenting us legislators and petitioners who went to the Supreme Court."
–Senator   Joker Arroyo on the lifting of martial law on Maguindanao
40. "I didn't know from where the punches were coming."
–Miguel Cotto on the welterweight match between him and Manny Pacquiao
ADVERTISEMENT - CONTINUE READING BELOW
41. "I made no mistakes during my presidency."
–Erap Estrada on GMA's Isang Tanong about the mistakes he made during his term


For the latest Philippine news stories and videos, visit GMANews.TV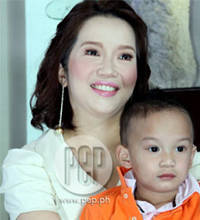 42. "Baby James is now a member of the Star Magic family."
–Kris Aquino's   announcement on ABS-CBN's ASAP '09, where she appeared with her son, James, to receive a Gold Record award from Star Records for their album, We Are 1.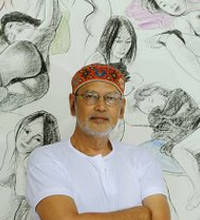 43. "I feel bad. It's a mockery of the system. They might as well just appoint [their own choices] and not go through the whole process. I will boycott the awards. I will not march. I will not mention any names but we heard that there was one very influential person who helped manipulate the results. Sabi nga ng mga artists, it won't be a "parangal" kundi "pagdadalamhati." It's sad. The awards have been debased. One can just lobby for anyone. Hindi na 'yung peers ang nag-de-decide. Our opinion doesn't mean anything."
ADVERTISEMENT - CONTINUE READING BELOW
-BenCab on the National Artist Brouhaha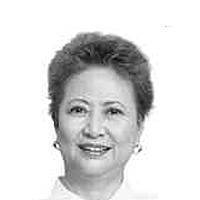 44."Before you make judgment, read my achievements first as an artist. Was I an idiot before I became a National Artist?"
- Cecile Guidote Alvarez on her appointment as National Artist for Theater.
45. "Give other people a chance. Nakasiyam na taon na siya di ba? You have reached the highest post na binigay sa iyo ng mamamayan. Binigyan ka na ng pagkakataon, bigyan mo naman ng pagkakataon 'yung iba."
–Former Pampanga vice governor Cielo Macapagal-Salgado to her younger half-sister, President Gloria Macapagal Arroyo, before Arroyo's announcement of her intention to run for Congress in Pampanga's second district in 2010.

For the latest Philippine news stories and videos, visit GMANews.TV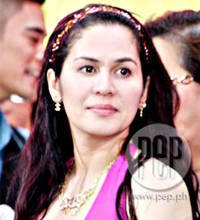 ADVERTISEMENT - CONTINUE READING BELOW
46. "Kapag naging close ka sa isang tao, minsan, parang dumating sa point na parang hindi na kaibigan yung turing niyo."

–Jinkee Pacquiao on the controversy that surrounded husband Manny and Krista Ranillo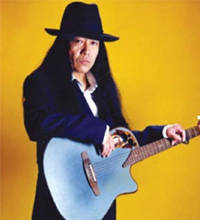 47. "Kasi, wala tayong sarili, gaya-gaya lang tayo. Nasa Amerika ka na, binigyan ka na ng pagkakataon na kumanta sa Oprah, bakit kumanta ka pa ng kanta ni Celine Dion? Sinabi ni Mariah na mga unggoy ang Filipino, gaya-gaya lang kayo, e, di napatunayan nga, totoo nga. Kasi, di ba, what monkeys see, monkeys do."
–Freddie Aguilar on Charice Pempengco and Arnel Pineda's international fame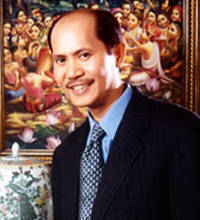 48. "Carlo Caparas is not even a graduate of Grade 6, but he can write English, he can speak English, he can direct a movie, and he is a very humanitarian person, and he is deemed as a hero of comics in the Philippines. Imagine a Grade 5 who were able to direct a movie, who were able to involve themselves into the charity in the country. That is great enough to be a Gusi Peace Prize for art."
- Gusi on Carlo J. Caparas' Gusi Peace Prize win in 2006

ADVERTISEMENT - CONTINUE READING BELOW
49. "Si Gibo (Gilberto Teodoro) di tumataas ang ratings. Kaya ang mga taga-Lakas-Kampi, hahanap ng oposisyon. Si Gloria mismo, ayaw ma-identify sa kaniya. Kaya walang gustong tumkabo (sa ilalim ng Lakas) kahit sa ground level. Walang value (na) added kay Gibo."
–Ramon Casiple, head of the Institute of Political and Electoral Reform on candidates' shifting allegiances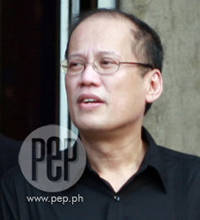 50. "I will be there because of the people, I will stay there because of the people and hopefully I will be true to my word to serve the people."
–Senator Benigno "Noynoy" Aquino III's announcement declaring his presidential bid
Images courtesy of Noel Orsal (Pinky Aquino, Senator Bong Revilla, Kris Aquino and Baby James, Jinkee Pacquiao, Noynoy Aquino), Rose Garcia of pep.ph (Camille Villar), gmanews.tv (Gang Badoy and screen grab of Mikey Arroyo), redcross.org.ph, chavitsingson.net, congrss.gov.ph (Rep. Locsin), Erwin Obcemea(BenCab), gusipeaceprize.com.ph, senate.gov.ph and celdrantours.blogspot.com.
ADVERTISEMENT - CONTINUE READING BELOW
Share this story with your friends!
---
Help us make Spot.ph better!
Take the short survey
Load More Stories