Yoko Ono donates P2.5M for Ondoy relief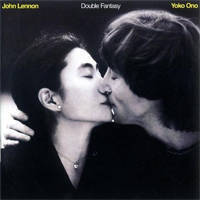 Ono with her late husband John Lennon

Yoko Ono, wife of the late Beatle John Lennon, donated 5 million yen or about P2.5 million to the victims of Typhoon Ondoy before Christmas last year, reports GMA News.

In a statement released by the Philippine embassy in Fujimi, Tokyo, Ms. Ono said that she "felt deep sympathy and a love for suffering children." When she learned about the tragedy that took the lives of 464 people in September, she decided to take action.

Ono personally handed in her pledge at the Philippine embassy in Tokyo where, according to GMA News, she shared her appreciation for the Philippine government's maintenance of the the Fujimi Manor. The current embassy, which was originally sold to the late President Jose P. Laurel during his term, was the estate Ono had lived in while growing up.



Load More Stories