10 Unforgettable Fads of Our Youth
SPOT.ph looks back at some of the teen trends that took over '80s and early '90s Manila.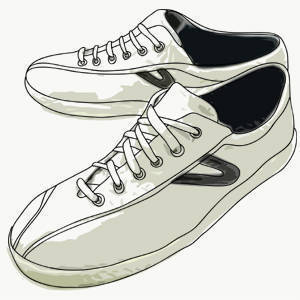 Tretorns What they were: Low-cut sneakers (then billed as tennis shoes) that came in plain and printed colors, but the coolest pair to own was plain white. Why we loved them: "Trets" were an alternative to those mass-produced white sneakers with barely-there soles (remember those Spartans?). In schools where they were allowed as P.E. shoes, girls would have their friends write on their Tretorns with permanent markers at the end of the school year.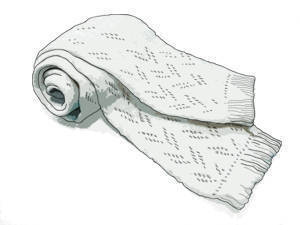 ADVERTISEMENT - CONTINUE READING BELOW

Marks & Spencer Socks What they were: Patterned white socks that cost five to 10 times more than an ordinary pair of Landmark or SM socks. They were knee-high, but the fashion was to scrunch them low. Why we loved them: Although the typical Catholic schoolgirl had to comply with uniform requirements and dress codes, she pushed her snotty country club air into her choice of socks. And if you wanted to be a trendsetter to the second power, you'd wear DOUBLE M&S socks.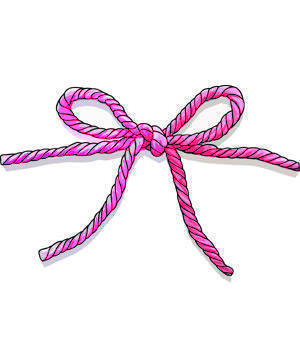 CONTINUE READING BELOW

Recommended Videos

Yarn Ties What they were: Brightly colored yarn ribbons used as hair accessories. Girls matched them with their brightly colored '80s get-ups, adding the finishing touch to pigtails or ponytails. Why we loved them: They were cute–a bit plumper than the kind your grandmother uses for knitting, and probably made popular by Drew Barrymore as Gertie in E.T.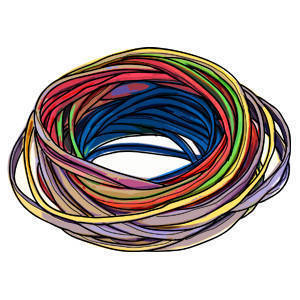 ADVERTISEMENT - CONTINUE READING BELOW

Colored Rubber Bands What they were: Cheap rubber bands that came in different colors. We bought them per piece or by the dozen at the palengke and sari-sari store, or by the box at Goodwill Bookstore or National Bookstore. Why we loved them: Meant for office and school use, these rubber bands were improvised into bracelets. That cool, weird girl from school wore colored rubber bands that covered half her forearms–and you wanted them, too! They were the retro version of today's baller bands–only more useful; during recess we'd link them into a long rope to play Chinese garter or 10-20.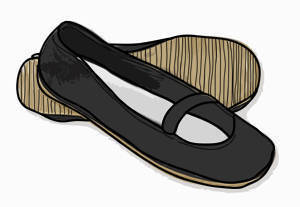 Kung Fu Shoes What they were: Usually black, low-cut martial arts shoes. Guys wore the ones with elastic bits on the sides, while the girls wore them with the strap across the front. Knockoffs gave girls better options–like those hip Mary-Jane styles–to keep us from looking like Bruce Lee. Why we loved them: Blame it on the Karate Kid flicks. But they were more than a fad; Kung Fu shoes were comfortable to run in and kick around with, a la Ralph Macchio. Repeat after me: "Wax on, wax off…"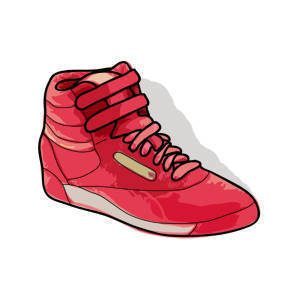 ADVERTISEMENT - CONTINUE READING BELOW

Hi Tops What they were: Hi-cut sneakers or combat boots produced by the reigning brands of the '90s–Reebok, LA Gear, Converse, and of course, Doc Martens. Why we loved them: We wanted to break free from the low-cut mold and went for the hi-top rage. Although Reebok was the king, Nike soon joined the craze, followed by those knockoff LA Gear pairs with large "tongues" or (gasp!) blinking red lights. Pa-cool teens would even stick a piece of Lego at the back of their Docs like a key chain. Now you can tell your skater/punk nephews that OUR generation started the Converse and Doc Martens craze! Just don't mention the shoes with lights or we'll never hear the end of it.




Friendship Bracelets What they were: Handmade bracelets made of string, yarn, beads, and other arts & crafts materials. They came in various colors and designs. You bought them from your crafty classmate, a street vendor, or better yet, made one as your labor of love for your best friend. Why we loved them: Before Gossip Girl unleashed the conniving vixens in all of us, friendship was a term that '80s kids took seriously. When wearing a friendship bracelet, you had to follow the golden rule: Never take it off (not even in the shower) or you and your best friend will fight. You should let it die a natural death when it falls off on its own or gets tugged accidentally.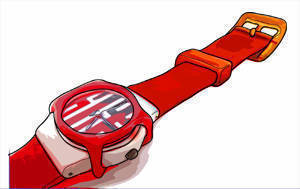 ADVERTISEMENT - CONTINUE READING BELOW

Swatch Watches What they were: Colored plastic watches that came in bright colors and funky designs. The fad expanded to giant Swatch clocks that you'd hang next to your Madonna and Tiffany posters. Why we loved them: Thanks to the effective endorsement of then "It" girl Mikee Cojuangco, Swatch watches made it to everyone's must-have list. Everyone had at least two of these colored plastic watches–complete with rubber guards to keep the face from getting scratched. We'll bet you also had a Swatch Pop with detachable straps so that you could clip the watch onto your shirt. And if you were a die-hard '80s trendsetter, you'd wear the watch on your ponytail.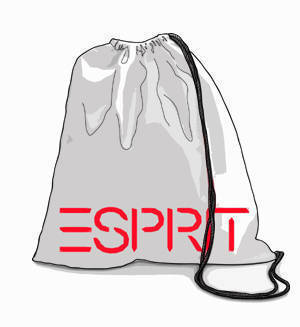 Drawstring Nylon or Canvas Bags What they were: Nylon fabric bags with a huge "Esprit" or "Esprit De Corp" printed on them, in lots of different color combinations. If you wanted an alternative to the Esprit drawstring bag, it was the Benetton beach bag. Why we loved them: Esprit and Benetton were the Topshop and Zara of the '90s. Everyone's closet had at least one item from those brands. Teens used the nylon bags to hold their books or P.E. shoes.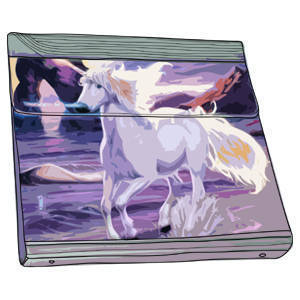 ADVERTISEMENT - CONTINUE READING BELOW

Trapper Keepers What they were: This expensive loose-leaf binder had sliding plastic rings, colorful folders and pockets to keep school files, and a wraparound Velcro closure. The cover designs started off with cartoon and video game characters. Then in the early '90s, abstract and computer-generated designs drew hundreds of fad-hungry teens to bookstores worldwide. Hollywood eventually caught up, and folders plastered with pictures of celebs, like the original gang from Beverly Hills 90210, also made it into local Trappers. Why we loved them: Why write on a plain Corona or That's Entertainment notebook when you could show off a Trapper Keeper? Artsy fartsies would even slit one side of the plastic lamination so that they could insert their favorite Guess and Calvin Klein magazine ads. It's too bad certain private schools banned the use of Trapper Keepers, saying, "They are objects of materialism and envy." Amen.
Illustrations by Red de Leon.
---
Help us make Spot.ph better!
Take the short survey
Load More Stories