Top 10 Telegenic Bad Boys
Crime doesn't pay and looks can be deceiving. But what happens when a law-breaker looks so darn good, you forget that he may be a dangerous criminal?
We've had our share of good-looking men who've had run-ins with the law. Had they been plain looking or grotesque, these men would have been easy to hate and dismiss as guilty. But since they're easy on the eyes, there will always be fans gushing over them and praying that they don't get locked up because they are hot.
Let's face it. Pinoys put a premium on a handsome face. Crime may not pay, but good looks certainly do. Yes, that's sooo wrong, but that's the way the kropek crumbles in these parts.
So, against your better judgment, have fun going through our politically incorrect list of bad boys who look too good to be locked up.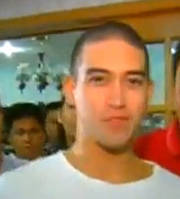 JASON IVLER
Bio: Nephew of Pinoy pop icon Freddie Aguilar, former TGIS actor and rap artist
Crime time: In 2004, Ivler was involved in a deadly car accident that killed presidential adviser Nestor Ponce, Jr. Then, in November 2009, in a fit of road rage, he allegedly shot Renato Ebarle Jr., son of Presidential Chief of Staff Undersecretary Renato Ebarle Sr. Ivler went into hiding shortly after the tragic traffic altercation. Ivler, who recently turned 28, was captured on January 18, 2010, after a shootout with agents from the National Bureau of Investigation.
ADVERTISEMENT - CONTINUE READING BELOW
Mob appeal: Ivler's Eurasian features are a big hit with women. The fact that he had also served in the US Army adds to his macho allure.
Burden of proof: Thus far, evidence presented seems to confirm Ivler's guilt. However, his feisty mother has a different theory.
Pop culture yields: Ivler, who used to be a bit player in the teen show TGIS, has an unreleased rap album, JsIn in the Philippines. People have also been pointing out the parallelisms between his life and his uncle Freddie's biggest hit, "Anak." Ivler's mother, Marlene Aguilar-Pollard, is also an author and an artist.
CONTINUE READING BELOW
Recommended Videos
Jorge Joseph, Joseph Tecson and Richard Brodett
THE ALABANG BOYS: RICHARD SANTOS BRODETT, JORGE JORDANA JOSEPH, & JOSEPH RAMIREZ TECSON
Bio: Scions of affluent families
Crime time: Brodett and Joseph were busted in a September 20, 2008 entrapment operation conducted by Philippine Drug Enforcement Agency (PDEA) agents in the posh Ayala Alabang Village. Tecson was caught during a follow-up operation at Araneta Center South Gate in Cubao, Quezon City that same day. They are alleged to have been dealing Ecstasy, marijuana, and cocaine. The three, all in their early 20s, are still detained and awaiting trial.
ADVERTISEMENT - CONTINUE READING BELOW
Mob appeal: Each Alabang Boy looks like the mestizo neighbor that you hope to run into. Clean-cut and with pedigrees, they can easily be the kind of boys that a girl would want to take home to Mother.
Burden of proof: The bribery scandal that exploded in the middle of the brouhaha over their drug bust didn't do anything for them.
Pop culture yields: No movies or books yet, but mention "Alabang Boys" and everyone knows who they are.
News report on the Alabang Boys, January 2009

DANIEL SMITH
Bio: US Marine corporal
Crime time: While out clubbing with his buddies in Subic in November 2005, Lance Corporal Daniel Smith allegedly violated a young woman, referred to only as "Nicole" during the trial that followed. Smith was convicted on December 4, 2006, and sentenced to 40 years in prison. He is now free and back in the US since Nicole recanted her statement.
ADVERTISEMENT - CONTINUE READING BELOW
Mob appeal: His all-American good looks had women wondering why he'd ever have to resort to rape. The fact that such a thought was anti-feminist seemed to escape most of Smith's fans.
Burden of proof: Whether or not Smith actually forced Nicole to do things against her will is now up in the air since Nicole herself expressed doubt in her own testimony.
Pop culture yields: No movies or books yet.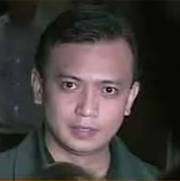 Antonio Trillanes IV
THE OAKWOOD MUTINY FRONTLINERS (GERARDO GAMBALA & ANTONIO TRILLANES IV)
Bio: Gambala and Trillanes both graduated from the Philippine Military Academy in 1995
Crime time: Gambala and Trillanes were one of the leaders of the July 27, 2003 mutiny staged at the Oakwood Premier Ayala Center, an incident that has come to be known as the Oakwood Mutiny. With over 300 armed soldiers on their side, Gambala, Trillanes, and the rest of the members of the Magdalo Group alleged that the Gloria Macapagal-Arroyo administration was corrupt and wanted to expose it. The soldiers surrendered after 18 hours and, over a year later, apologized to Pres. Arroyo. Trillanes went on to become a Senator but is now detained for leading the standoff at the Manila Peninsula on November 29, 2007.
ADVERTISEMENT - CONTINUE READING BELOW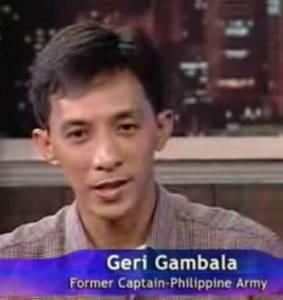 Geri Gambala
Mob appeal: Men in uniform who are fighting for a good cause are very hard to resist. Though neither Gambala nor Trillanes has classic matinee idol features, their never-say-die military stance had women everywhere swooning over them.
Burden of proof: Gambala and Trillanes are both guilty of thinking they can overthrow a tiny woman whose tenacity could put hardcore generals to shame.
Pop culture yields: Gambala and Trillanes' fellow Oakwood participants, Navy Ensigns Elmer Cruz and Emerson Rosales came up with a cookbook Pulutan: From the Soldiers' Kitchen, which landed on National Bookstore's bestseller list in 2008. The Oakwood is now called the Ascott Makati Hotel.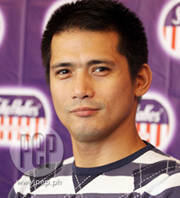 ROBIN PADILLA
Bio: Reckless, womanizing action star
ADVERTISEMENT - CONTINUE READING BELOW
Crime time: Convicted on April 25, 1994 for illegal possession of firearms, Robin converted to Islam while in prison before being released in 1998, thanks to a conditional pardon granted by then President Fidel Ramos.
Mob appeal: His rough-around-the-edges charm and his "Asian hunk" look proved irresistible to mortals and stars alike. His past girlfriends (both rumored and real) include the likes of Sharon Cuneta and Kris Aquino.
Burden of proof: Robin has been very vocal about his wild days and subsequent "conversion" into a law-abiding citizen.
Pop culture yields: He has since become one of the hardest-working Pinoy actors and one of the industry's most sought-after product endorsers. It seems that we all can't help but love Robin.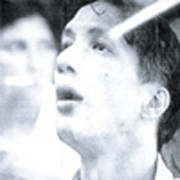 HUBERT WEBB
Bio: Son of athlete-actor-politician Freddie Webb
Crime time: Identified as the prime suspect in the June 30, 1991 Vizconde massacre, Webb has been behind bars since 1995, when he was in his late 20s.
ADVERTISEMENT - CONTINUE READING BELOW
Mob appeal: Lean and lanky, Webb's devil-may-care smile, fabulous bone structure, and easygoing swagger made women forget that he was a person of interest in a crime that involved the brutal murder of three females (Estrellita, Carmela, and little Jennifer). At the peak of his notoriety, sidewalk vendors were selling Webb's pictures.
Burden of proof: Despite evidence presented by the defense trying to establish that Webb was in the United States at the time of the crime, Webb and his co-accused were given life sentences.
Pop culture yields: Two Carlo J. Caparas movies–The Vizconde Massacre Story (God Help Us!) in 1993 and The Untold Story: Vizconde Massacre 2 (God Have Mercy on Us!) in 1994–were produced to dramatize the gruesome crime for which Hubert and his companions were convicted.

For the latest Philippine news stories and videos, visit GMANews.TV
DENNIS ROLDAN
Bio: Former actor and Quezon City Congressman
Crime time: In 2005, Roldan, who is Mitchell Gumabao in real life, was arrested for allegedly masterminding the kidnapping of a Filipino-Chinese boy. He is now out on bail.
Mob appeal: On a very good day, Roldan looks like an Asian Richard Gere. He oozes contrabida sexiness.
Burden of proof: The kidnapped young boy positively identified Roldan as one of his kidnappers.
Pop culture yields: It's a case of life imitating art for Roldan, who excelled in playing villains in movies like Markang Bungo: The Bobby Ortega Story, where he played a criminal named Boy Demonyo. Roldan's life is so ready for a biopic. He could probably play himself. He still looks good enough.
ADVERTISEMENT - CONTINUE READING BELOW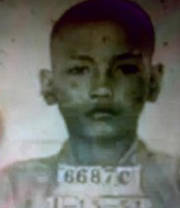 MARCIAL "BABY" AMA
Bio: Ordinary young man from a modest background
Crime time: While serving a prison sentence at the New Bilibid Prisons in Muntinlupa in 1958, Ama became involved in a gang and participated in a fight that resulted in the death of nine inmates. It is widely believed that he died in the electric chair after being given the death penalty upon conviction, though a 1965 Supreme Court decision shows that his sentence was commuted to life imprisonment.
Mob appeal: His delicate, boyish good looks made him an easy target in prison. The perception that he didn't start out as a hardened criminal, but was reportedly serving a prison sentence for stealing money to help a friend, also helped him gain the public's sympathy.
Burden of proof: His proven involvement in the prison fight, as well as the gruesome way in which the nine inmates were killed (with one of them beheaded) resulted in the Supreme Court's affirmation of his conviction along with his 13 co-accused.
ADVERTISEMENT - CONTINUE READING BELOW
Pop culture yields: The 1976 movie Bitayin Si Baby Ama (starring Rudy Fernandez and Alma Moreno), 1990's Anak Ni Baby Ama, as well as 2002's Hari ng Selda: Anak ni Baby Ama 2 (both topbilled by Robin Padilla).
Photographs from abs-cbnnews.com (video grab of Jason Ivler), GMAnews.tv (Jorge Joseph Tecson), PEP.ph (mugshot of Daniel Smith), Noel Orsal of PEP.ph (Robin Padilla),  GMAnews.tv (Antonio Trillanes), 700 Club (video grab of Geri Gambala), Mike Taboy (Hubert Webb), Marcial Ama Facebook page.

Share this story with your friends!
---
Help us make Spot.ph better!
Take the short survey
Load More Stories