Rajo Laurel-Arcy Gayatin Cobweb Issue: Imitation or Inspiration? The Fashion Industry Speaks Up
Oh what tangled cobwebs we weave! Spot.ph asked key industry players what they really think fashion plagiarism means.
While no one wanted to address directly the issue of whether Women's Wear Daily flavor-du-jour designer Rajo Laurel copied his now-famous cobweb dress from Cebu-based Arcy Gayatin's "6-Year-Old Cobweb Collection," or as one designer put it, "take sides," Spot.ph's survey of fashion designers on what constitutes imitation versus mere inspiration certainly sparked off an enlightening discourse on the matter.
Lamented designer Len Nepomuceno Guiao, "Both Rajo and Arcy are fellow board members of the Fashion Design Council of the Philippines (FDCP), and both are genuinely good friends of mine. It's so sad to see this happening to them, to the council, and to the rest of the Philippine design and fashion industry." Past FDCP president and advisory board member designer Lulu Tan Gan in her statement on the issue said, "Where do we go from here? Just slug it out in Facebook and Stylebible? It is sad to say that we fashion designers have organized a legitimate council (the FDCP) but have never lead it to maturity to discuss and tackle issues related to the betterment of our sector."
Hopefully when all is said and done, the industry will simply, as Project Runway guru Tim Gunn likes to tell all the competing designers on the show, "Carry on."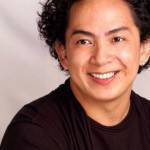 Vittorio Barba, fashion designer
ADVERTISEMENT - CONTINUE READING BELOW
"If you follow the very first step in the process of making a garment down to the end result, i.e., from the fabric, technique, down to the overall effect, then that's copying. If, for example, I make a white t-shirt, that's not copying because the white t-shirt is everywhere. But if I use the same fabric of a particular shirt, say jersey, then I apply the same technique, say shredding, then come up with the same effect, say a cobweb, then that's copying.
In my own design process, I may be inspired by something that I've seen, but I'll make sure that I don't use all the same elements (fabric, technique, end result) that went into the making of the garment. There is no such thing as a truly original work. As Coco Chanel said, anyone who doesn't copy has no sense of history. Your work may be inspired by, say, a blade of grass, but it won't be original because you didn't create the blade of grass."
CONTINUE READING BELOW
Recommended Videos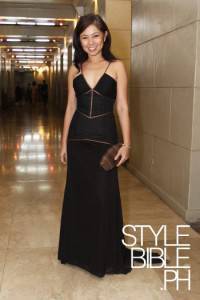 Tippi Ocampo, fashion designer
ADVERTISEMENT - CONTINUE READING BELOW
"I truly believe a designer's entire body of work speaks for itself. A copy is just an empty shell with no thought behind it, whereas to be inspired by something is to have it spark something in you so you want to explore a certain design direction. It's not something that's easily defined in black and white, but a consistent point of view makes all the difference. For me, personally, I treat design as visual communication, and so the intention and thought behind a design is what will ultimately carry it through.
As a designer, I broaden my scope of 'inspiration-seeking'. Instead of only being inspired by other designers, I often look to things around me, ordinary objects and experiences to get the creative juices flowing and to add to the mix. It's inevitable that designers will find themselves inspired by similar things-I've often been inspired by the cobweb as well. Designs very often overlap, and to quickly brand something a 'copy' is as imprecise as insisting on branding something 'original'. Everything is in a perpetual state of evolution, and clichéd as it sounds, to be original is to remain true to one's point of view.
No one can create in a vacuum-or with blinders on-so at the end of the day design has to be informed by what is happening around it to be relevant, and it is a designer's unique perspective that keeps it fresh and evolving and original. As I wrote in my book Not by the Book: Fashioning Design, "Life and Art are locked in mutual admiration. Because Life will always imitate Art, and Art will always imitate Life. Both are expressions of the creative process that is constantly, progressively at work."
ADVERTISEMENT - CONTINUE READING BELOW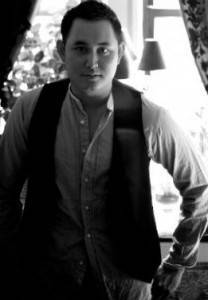 Robin Tomas, fashion designer
"[It's copying] if the overall look of the garment is very similar to an already existing design. If an element from the existing design (trim, seam, material) was used as a catalyst, the designer should evolve it to a whole new style. I make sure to use inspiration as a catalyst and not a template in my design process. I personally don't follow what other (European, American) designers do or what they are up to to a T. I observe, but only to a certain point. I have practiced this even when I was a painter-I'd go to museums, get inspired, but that's it. I try to get inspiration from other different things. There should be a balance between what the others are doing and focusing on what you have in your head.
Designers look to other designs for insipiration, that is part of the design industry, whether it be couture, or ready-to-wear. It is also done in art, music, etc. What is vital is the delicate balance-the injection of the designer's flavor that would eventually meld with an inspiration from a previous design into a whole new entity."
ADVERTISEMENT - CONTINUE READING BELOW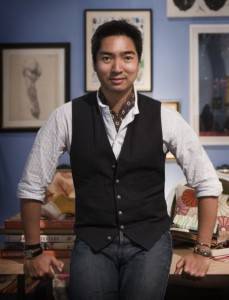 Rafe Totengco, New-York based accessories designer
"I have been copied so many times I've stopped counting. It's irritating when the copiers don't even bother changing the details and you see an exact copy. For my own design process, I refer to a huge vintage archive that I own and take details and silhouettes to come up with several new styles for the season. So very often, one style can be the final result of combining three or four different bags. At some point, everything has been done so you just have to find a way to make it yours. Often times you end up doing something that other people are doing and it becomes a trend. You can't say one designer was the original because at this moment in time, very few designers are. Everything out there is 'inspired' by something else.
The only thing worse than people copying you is when they're not copying you. Instead of obsessing about who copies me, I focus on the task at hand: the next season's collection and working on new ideas. If you're a creative individual, nothing is more exciting than looking towards the future."
ADVERTISEMENT - CONTINUE READING BELOW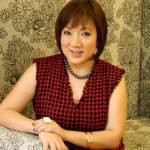 Michi Calica-Sotto, fashion designer
"Copying it is literally knocking [a garment] off-buying a pattern and using the pattern verbatim. I walked into a piña supplier in Lumban, Laguna once. There was a very familiar looking evening dress on the storefront. The shopkeeper gave me a wedding magazine with my dress in it-then she pointed to the window and said, "Ma'am this dress is my piña but look like Michi Calica." I simply laughed. Sure, there is such a thing as original work-but not necessarily original ideas."
Pa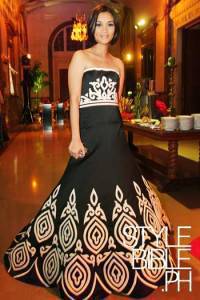 uline Suaco-Juan, editor-in-chief, Preview, Stylebible.ph

ADVERTISEMENT - CONTINUE READING BELOW
When you cannot tell the difference between [two garments], then [one of them] has been copied. [To avoid inadvertent imitation,] use your imagination. I'm afraid though that that kind of designing cannot keep pace with the consumer's demand for fashion today. Once upon a time, designers like Dior and Yves Saint Laurent sketched new silhouettes, defined a new dress code-and the essence of the fashion they championed stayed for at least a decade. These designers were autocratic. They decreed what women should wear. Women then did not feel the need for a different silhouette and a different hem length every season. Today, women dress to express their personal style and most designers begin the design process with a mood board-which is a collage of inspirations from different sources. When you design using this process, you are simply doing a re-mix, not creating something original.
Let me posit this theory from Financial Times columnist Stephan Stern, who "has been seduced by the fashionable Jonathan Lethem/Larry Lessig cultural commons school whose 'dangerous idea' is that all creative thought is a footnote to somebody else's footnote to somebody else's footnote." Suffice to say that in today's world almost everything is a "mash-up."
Legal analysts will say when a garment is "substantially similar" then it is copied. The trouble is defining what is "substantially similar" is a thorny issue. Is it silhouette? Color? Fabric? The white T-shirt can be re-invented in so many ways by changing just its proportions-and then the pundits will call it new, hot, exciting... The reaction to the same LBD can change a hundred fold by shortening the hem and adding a pair of shoulder pads-you just have to find that person with the eye and the feel of the zeitgeist who will say definitely, "Chop off two inches from the hem and make sure the shoulder pads are rounded, instead of boxy." The point is much of fashion-especially since the turn of this century-has been rehashed, remixed, re-invented. There are so many factors that come into play to make it in fashion nowadays. Fashion is not a game of "who did it first". Timing has a lot to do with it. Business savvy and marketing too.
ADVERTISEMENT - CONTINUE READING BELOW
I am referencing Stern again when he quotes T.S. Elliot on the art of the remix: "Bad poets deface what they take, and good poets make it into something better, or at least something different."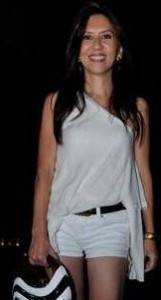 Lulu Tan Gan, fashion designer
"Imitating is copying. Inspiration keeps us creative and innovative. Personally, I research through trend books, textile books, art and culture. I hardly look at fashion magazines. If I do, it is to check out popular silhouettes. I also develop new patterns by draping and turning mistakes into possible new cuts. Yes, it is possible to be original. It starts with designing your own material (that's why I went into knits-to make my own fabric and choose my own colors for the season), and then design the garment."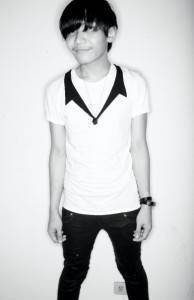 Karlo Vicente, fashion designer
ADVERTISEMENT - CONTINUE READING BELOW
"I think it is safe to say that a designer has copied a garment if he used someone else's distinct techniques or elements in making a piece of clothing. Remember those Balmain and Margiela shoulders that have been copied a lot of times? You see it done by others but you know where the idea came from. [When I design,] I just look to other designers for inspiration, not Xerox their work. I just try to look for other objects to get inspiration.
I still think there is such a thing as a truly original work. This is kind of tricky maybe because we live in a time where we can easily access information: we can see other designers' work a few minutes after their show even if we are miles away from them because of say, style.com. Maybe the inspiration is not so original and very pedestrian and has inspired hundreds of others but the end product will be way ahead of its time."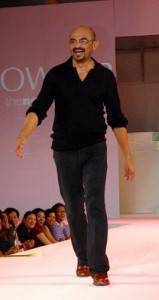 Jan Garcia, fashion designer
ADVERTISEMENT - CONTINUE READING BELOW
"I think "inspiration" should be upheld along its very noble service of extracting creative ideas from pure and abstract origins and then translating them into real design, rather than just regarding it as a mere absolute excuse for a copy. I don't think you can or should unavoidably be inspired by another designer's work, especially when they are your contemporaries (as opposed to references to designers beyond the previous fashion cycle, say 30 years ago and earlier). There's no clear-cut rule on copies and knock-offs, unless you want to copyright them, hence classifying your fashion under the commodity category. I don't think any designer has put his finger on the clear difference or the very fine line separating the motives of a copy and "influence" in design.
All designers should be more open to the idea that their work merits not only their original inspiration but also the various "influences" (not inspiration) all summed up as inputs to their design, other fashion designers included. The best precaution for me so my work doesn't look like the next guy's is not to take one. As long as you're honest with your original intentions, your final output should always stand true. Besides, the cliche: "A designer should be flattered by the amount of copies he gets from other designers" sits well with me!
There have always been true original works in essence and in form. Especially now that we're living in an era that requires one of our last available defenses, optimism. Today's original designs may not come as often as since the time when man wore the first fig leaf or it may not even come in its total package but original intentions and ideas even in bits and pieces still deserve, in return, our originally honest attention."
ADVERTISEMENT - CONTINUE READING BELOW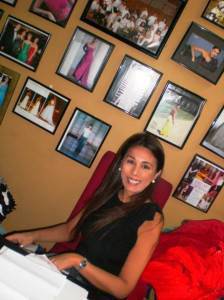 Len Nepomuceno Guiao, fashion designer
"When you get every detail of the dress, including the cut and construction, and just have a little "tweaking" here and there, then you have copied a garment. Getting inspired is when the main idea is there, but the dress is totally different from the actual inspiration. A lot of designers get inspired by other designers, but you can only do so much, to the point of getting ideas on your head and starting from there. For example, you could do a variation on a certain piece that came from a part of the garment, like the sleeve, or the neckline, or maybe just the color of the garment.
Yes, I believe there is such a thing as a truly original work. Clothes have been long in existence, therefore the first gowns or dresses were the original designs. Every designer works with passion and a piece of themselves goes to their creation."
ADVERTISEMENT - CONTINUE READING BELOW
Share this story with your friends!
---
Help us make Spot.ph better!
Take the short survey
Load More Stories