In honor of International Women's Day, SPOT.ph pays tribute to 10 Filipino women we love. Whether in politics, entertainment, or other fields of expertise, these women have shown that females can take the lead and succeed.
Hon. Esperanza Icasas-Cabral
DOH Secretary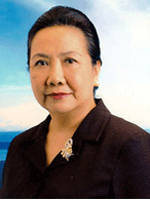 Who is she? Sex is not taboo for Dr. Espie, as her patients call her. Being one of the country's top-ranked physicians and cardiologists, it was only natural that she'd be appointed as the Secretary of the Department of Health (DOH), a position she takes seriously as evidenced by her campaign to promote reproductive health. Although some of her initiatives have raised controversy, she hasn't let that stop her from doing her job.
Why we love her: Whether as DSWD (Department of Social Welfare and Development) or DOH secretary, Dr. Cabral has shown that she is no pushover. She gets things done despite adversity, criticism, and scandal.
She says: "Of course, I am afraid of the Church. They are very powerful and they can sometimes be very vicious. I'm not exactly one who likes to live dangerously, but I'd rather live dangerously than do nothing."
ADVERTISEMENT - CONTINUE READING BELOW
Risa Hontiveros-Baraquel
Akbayan Partylist Representative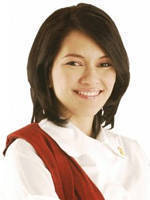 Who is she? She's the fearless Representative for the Akbayan Partylist who authored and co-authored several resolutions during her two-term run. Some of these include the Cheaper Medicines Law and an amendment to the Tax Code which increases tax exemptions for minimum wage owners. She was also an award-winning journalist, nabbing the KBP Golden Dove Award for Best Female Newscaster in 1994.
Why we love her: She never beats around the bush when it comes to the issues. She's not afraid to speak her mind whether it's about LGBTI Empowerment or the controversial Reproductive Health Bill.
She says: "We should all break free from the closet of discrimination, stigma, and hatred that makes it possible for abuse against LGBTs to take place. One doesn't have to be gay or lesbian to realize that love is the most human of all feelings."
Solita "Winnie" Collas-Monsod
Economist, professor, and broadcast journalist
ADVERTISEMENT - CONTINUE READING BELOW
Recommended Videos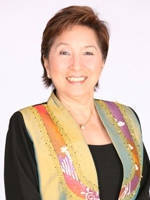 Who is she? Although she may have lost the 2001 senatorial elections, Winnie Monsod has not given up on Philippine politics. For several years, her watchful eyes and sharp tongue have been keeping the government in check through her columns and televised analyses of current events. If she's not in front of the camera, she's busy with her day job as a college professor at the University of the Philippines School of Economics (UPSE).
Why we love her: "Mareng" Winnie has exposed many politicians for their inadequacies and wrongdoings, all without flinching. Probably our most favorite exposition of hers was during a live interview on Unang Hirit where Pampanga Rep. Mikey Arroyo tried, and failed, to keep up with her barrage of questions.
She says: "We must make sure that we are ready to file complaints against government officials who are living beyond their means - we have to be a nation of whistleblowers. That is what the times call for. We must heed that call."
ADVERTISEMENT - CONTINUE READING BELOW
Gang Badoy
Rock Ed Philippines founder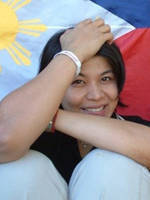 Who is she? Recently married Gang Badoy-Capati is an activist who started Rock Ed Philippines, an organization that promotes literacy, education and social awareness geared toward social change. She holds a weekly radio show with partners in crime Lourd de Veyra and Erwin Romulo, featuring guests and hot topics that deal with current issues.
Why we love her: Gang is the big sister most people wish they had. She's a genuine and sociable person on air who shows concern for major causes, but never comes off as a self-righteous activist.
She says: "My goal is to make spoiled teenagers care about national issues."
Cristeta Comerford
White House Executive Chef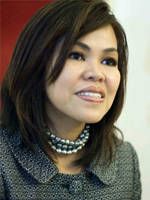 Who is she? She's an expert foodie whose kitchen skills and strong values, as noted by First Lady Michelle Obama, kept her in the top culinary position in the United States.
ADVERTISEMENT - CONTINUE READING BELOW
Why we love her: She might be a White House fixture, but she's still innately Pinay, introducing our culture to the palates of foreign dignitaries. Did we mention that she also beat culinary heavyweights Emeril Lagasse and Mario Batali in Iron Chef America?
She says: "Philosophy in the kitchen? I think it's empowerment. I have three other sous-chefs that are very, very talented. I hate to admit it. [But] sometimes I feel like they are more talented than me. As a leader, if you know how to mentor and you know how to impart and relinquish work, they're going to make the kitchen the easiest place to work with."
Lea Salonga
Singer and actress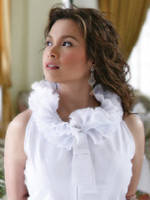 Who is she? She's the first and only Filipina to win the Tony, Laurence Olivier, and Drama Desk awards for her portrayal of Kim in Miss Saigon. She's also the singing voice of both Jasmine and Mulan from Disney's Aladdin and Mulan, respectively. From her humble beginnings in That's Entertainment to her new stint as Grizabella in Cats, Lea still proves that raw talent and a burning passion can take you places.
ADVERTISEMENT - CONTINUE READING BELOW
Why we love her: Despite all of her success, Ms. Salonga is still a down-to-earth person who shares her time and talent to help people through her charity concerts.
She says: "You have to have a deep and sincere love for this business with all the things that come with it. There has to really be a love, a love that's so great that you will never say at any point, 'I hate this! I want to quit! It's too much for me! I can't take this anymore!' Those words are never coming out of my mouth."
Charice Pempengco
Singer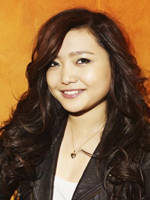 Who is she? Oprah calls her the "little girl from the Philippines with a very big voice." It was that same voice that made her an international singing sensation after her guest appearance on Ellen in 2007. Since then she has performed with Andrea Bocelli, David Archuleta, and Celine Dion on top of several appearances in shows worldwide. Her first international single, "Pyramid," is slowly making its way up the Billboard Charts.
ADVERTISEMENT - CONTINUE READING BELOW
Why we love her: Even though she's an international star in her own right, as Oprah put it, Charice still manages to keep her feet on the ground (though she has better shoes on). She's also serious about her education and is currently juggling music with college.
She says: "I still want to do a lot of things. I want to be a lawyer...I also want to be called a singer-songwriter."
Eugene Domingo
Actress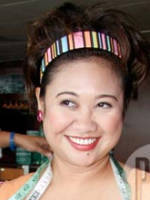 Who is she? She has garnered notable praise for her supporting roles in indie flicks such as 100, Pisay, and Foster Child. She has also gained recognition playing the second-fiddle to popular comedienne Ai-Ai de las Alas. But in 2009, Eugene proved herself to be worthy of the lead role when she dominated the box office playing twins in Kimmy Dora (Kambal sa Kiyeme).
Why we love her: In an industry saturated with pretty faces and slim bodies, Eugene is a breath of fresh air. Compared to all these stars, her comedic prowess and competent acting is undeniable. She breaks the showbiz mold by just being herself, opening the door for future stars like her.
ADVERTISEMENT - CONTINUE READING BELOW
She says: "Hindi lang sarili ang iniisip mo kasi gusto mong pagbutihan dahil binigyan ka ng malaking opportunity. Iniisip mo rin ang pakiramdam ng tao sa paligid mo. Doble-doble talaga ang ine-exert mong effort. Every day, I thank the Lord for giving me this opportunity to show what I can do best."
Angel Locsin
Actress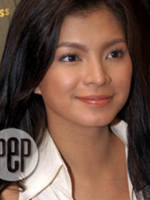 Who is she? Her maiden flight in GMA's Mulawin made her an instant household name together with her feathered co-star, Richard Gutierrez. She was recently recognized by the global entertainment community when she was nominated for an Emmy award for her performance in Lobo.
Why we love her: Just like her fervent admirer, CNN Hero of the Year (2009) Efren Peñaflorida, Angel also does philanthropy work. During the Ondoy tragedy, she was one of the most prominent celebrities lending a helping hand.
She says: "Parang katulad lang po natin ngayon na mga Pilipino, dahil nakakita nga tayo ng trahedya, tumutulong lang tayo sa mga naapektuhan. Wala pong halong pulitika ito."
ADVERTISEMENT - CONTINUE READING BELOW
Pilar "Pia" Cayetano
Senator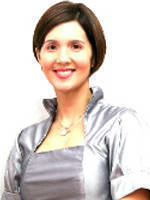 Who is she? Daughter of the late Senator Renato Cayetano, Pia followed her father's footsteps when she assumed office in 2004. She is an advocate of women's empowerment, championing women's causes in the Senate aside from working on bills that promote health, like the Universally Accessible Cheaper and Quality Medicines Law of 2008 and the Magna Carta of Women.
Why we love her: Aside from being one of the friendlier faces in the Senate, Cayetano is also an intense sports enthusiast. She plays an active role in Pinay in Action, a non-profit organization that works to uplift the lives of Filipinas through sports and other events.
She says: "Women bring a different perspective to governance, decision-making and problem-solving by virtue of their life experiences. We need to bring in their unique perspective in government in order to have a more holistic view in addressing 21st century problems. We are not saying more women, but equal opportunities for women and men in leading and managing our country."
ADVERTISEMENT - CONTINUE READING BELOW
Photos from Noel Orsal (Eugene Domingo, Angel Locsin), Monica Barretto (Cristeta Comerford), op.gov.ph (Esperanza Cabral), risahontiveros.com (Risa Hontiveros), unanghirit.tv (Winnie Monsod), GMANews.tv (Gang Badoy), LeaSalonga.com (Lea Salonga), charicepmepengco.com (Charice Pempengco), senatorpiacayetano.com (Pia Cayetano)

Share this story with your friends!
---
Help us make Spot.ph better!
Take the short survey
Load More Stories