The Pinoy Guy's Guys: FHM's Men of the Decade
SPOT.ph gives you a peek at some of the men who've left their mark and are worthy to be called Men of the Decade
What's a men's magazine without men? Sure, a lad's mag must have the requisite pages of hot women, but let's not forget it's called For Him Magazine for a reason. But what makes the modern man? Erwin Romulo said it best: FHM revolutionized our definition of "men" and breathed new life to modern-day machismo. "Sex as a topic didn't enter our cultural lexicon until the magazine hit the stands 10 years ago...The coming of Philippines gave us not only new topics to talk about; it gave a focal point that masculinity could be discussed at or, perhaps even better, be giggled at. Because a men's magazine should be about men, even if we only see a majority of girls in it." FHM's 300-page Collector's Item 1oth Anniversary Issue features the guys who have shaped the way we perceive the ideal man. SPOT.ph scoped out some of the names and faces on the list:
�
ADVERTISEMENT - CONTINUE READING BELOW
The Man: He beat out the best of them and became the world's greatest boxer with seven title belts. Manny embodies the Filipino dream every time he steps into the ring. He's a beacon of hope, a model of a man who rose from poverty and became a champion in life. Chased by women and the controversy that comes with his titles, Manny has continually risen from intrigues and proven that he is, indeed, a man of the decade.
Trademark: Lightning-fast moves and powerful left jab
He says: "Maybe when I retire, tapos gusto pa nila ako [sa showbiz] baka puwede. But right now I just really want to box."
�
�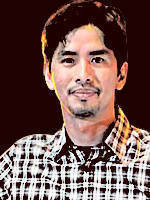 �
RICO BLANCO

The Man: Although he cut ties with the band that made him famous, Blanco's incessant flirtation with music kept him going. His new-found success as a solo artist truly makes him a man of reinvention. His lyrical metaphors in catchy melodies relayed through his magnetic showmanship make him one of the most enviable names in Pinoy music.
ADVERTISEMENT - CONTINUE READING BELOW
Trademark: His honest lyrics and natural rock star vibe
He says: "Music cannot save you; only you can save yourself."
�
�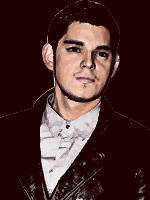 �
RICHARD GUTIERREZ

The Man: After starting out as half of a popular child-star duo in the '80s, Richard decided to shed his baby fat and donned the Mulawin wings that shot him to stardom. The once-innocent kid has turned into a serious showbiz celeb with throngs of adoring fans.
Trademark: His ability to sell fantasy and make it look good
He says: "[Acting] has always been there...I started enjoying it; I started looking at it as a craft, as an art, so nag-iiba na yung perspective ko."
�
�
ADVERTISEMENT - CONTINUE READING BELOW
The Man: Having experienced tough times for embracing his "bad boy" tag both on and off-screen, Robin evolved. Over the years he has learned patience and strict discipline through martial arts, and embraced a faith that, he admits, has helped him change for the better. Amidst all this, he still remains a charmer with ageless looks that can pull the ladies in.
Trademark: His bad boy persona
He says: "Talagang malaki ang pagkakaiba ng kabataan sa meron ka nang nalaman. Pero kung ano yung pinaglalaban ko nung kabataan, yun pa rin naman ang pinaglalaban ko ngayon. Nagkataon lang ngayon ay hindi na napupunta sa usaping karahasan."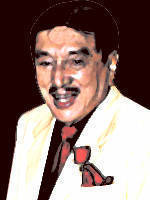 DOLPHY
The Man: At 81, the undisputed King of Comedy still has it. Although he might have lost his youthful intensity, his wit is still as sharp as when he started. It's his rich experiences in the industry and in life (not to mention his experiences with the many, many women he's been with) makes him a living legend-a king who truly deserves his crown.
ADVERTISEMENT - CONTINUE READING BELOW
Trademark: His own brand of timeless comedy
He says: "Masasabi kong complete na ang nangyari sa buhay ko. Wala na akong hihilingin pa kay Lord, sobra na yung biyaya at tagumpay na ipinagkaloob niya sa akin, eh. Dagdag na lang ang hinihingi ko, bonus na lang."
�
Get to know more of these men and other famous athletes, rock stars, and newsmakers in FHM's 10th anniversary issue out now.
Load More Stories