Archie Comics comes out with new gay character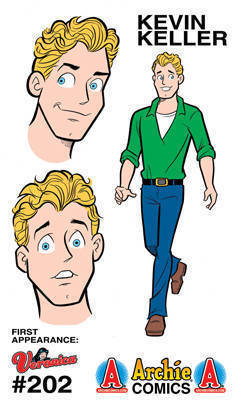 Archie Comics "keeps current" as the company introduces their new openly gay character Kevin Keller, reports the Associated Press.
The 69 year-old comic book franchise, which chronicles the lives of Riverdale High students Archie, Jughead, Betty, Veronica and Reggie, will be stepping forward with the inclusion of the new character. Archie Comics CEO Jon Goldwater said that the move aims to keep the Archie universe contemporary and inclusive. "Archie's hometown of Riverdale has always been a safe world for everyone. It just makes sense to have an openly gay character in Archie comic books."
Kevin Keller will first appear in the September release of the Archie spin-off Veronica titled "Isn't It Bromantic?" as the hot new guy who beats Jughead in a burger eating contest and becomes the focus of Veronica's affection.
Kevin Keller sketch from Archiecomics.com
Load More Stories