10 Cutest Guys in Philippine Politics
Simple brainless fun to distract you from the post-election fallout: We list 10 Pinoy politicians who are easy on the eyes.
Still punch-drunk from all the electioneering and the mudslinging? To help you recover, SPOT.ph presents a lighthearted, just-for-fun take on Pinoy politics. For this purpose, we disregard political affiliations and judge politicians based on their looks alone.   We're not rewriting history or making any statements here.   This is just pure brainless fun.   God knows, we all need a bit of that sometimes.   Thus, here are 10 of the most easy-on-the-eyes Pinoy politicians.
"Adel Tamano's dimples are worth voting for," tweets one of his admirers.
1. ADEL TAMANO
Best features: His expressive eyes and, of course, those deep dimples.   He's like Aga Muhlach with a law degree.
Power position: Though his bid for the Senate didn't turn out so well, Tamano, a lawyer, is sure to remain in the spotlight because he represents the Belo Medical Group. He is also the current president of the Pamantasan ng Lungsod ng Maynila.
Civil status: Tamano, 39, is married to fellow lawyer Rowena Kapunan.   He's a Libra.
"Gilberto Teodoro Jr. is what everybody wants to be: rich, good-looking, intelligent and accomplished," reads one of the profiles written about him.
2. GILBERTO "GIBO" TEODORO, JR.
Best features: His fashion sense, good skin, and distinguished air.   He's the kind of man who could sweep you off   your feet–especially if you're into helicopter rides.

Power position: He served as Secretary of National Defense and ran for president.
Civil status: Teodoro, a Gemini, will turn 46 this June. He is married to Monica Louise "Nikki" Prieto, who is currently the Congresswoman of Tarlac's first district.
ADVERTISEMENT - CONTINUE READING BELOW
3. FERDINAND "BONGBONG" MARCOS, JR.
"I turned into a swooning fan when I met my ultimate crush, Bongbong Marcos, at the ANC studio," wrote showbiz writer Dolly Anne Carvajal.
Best features: His chinito eyes.   Plus, he also cooks!
Power position: He served as congressman of Ilocos Norte's second district. He recently got proclaimed as senator-elect of the country.
Civil status: A Virgo with loads of boyish charm, Marcos, 52, is married to Louise Araneta-Marcos.
"He does have a way with words…a very gifted writer. Cute pa!" exclaims a young lady who's bowled over by Teddy Boy Locsin's verbal gifts.
4. TEODORO "TEDDY BOY" LOCSIN, JR.
Best features: His gift of gab and his cute face.   He reminds you of an unbearably charming but naughty little boy whom you can't bring yourself to spank.
Power position: He served as the late President Corazon Aquino's spokesperson, legal counsel, and speechwriter. He is currently the congressman of Makati's first district.
Civil status: Locsin is a Scorpio, who will turn 62 in November. He is married to Ma. Lourdes "Louie" Barcelon-Locsin, who ran for congresswoman of Makati's first district in the recent elections.   However, her bid was not successful.
"I suggest [you vote for] Erwin Genuino. [He's] cute," wrote one voter.
5. ERWIN GENUINO
Best features: His café au lait complexion and his youth.   Cesar Montano better watch out if this guy starts going to the gym religiously.
ADVERTISEMENT - CONTINUE READING BELOW
Power position: He's a lawyer who ran for mayor of Makati. However, his bid wasn't successful.
Civil status: This 28-year-old Virgo is single and he's been linked to Anne Curtis and Pauleen Luna.
"Sir, ang gwapo mo pala!" gushed one of his supporters on his Facebook page.
6. RAMON "MON-MON" MITRA III
Best features: His Eurasian features.   If he were taller, he could be a classier version of Dennis Roldan.
Power position: He's a graduate of the Philippine Military Academy and a former officer of the Philippine Marine Corps. He ran for senator but he isn't among the current frontrunners.
Civil status: A Scorpio, Mitra will turn 46 in late October. He is married to Mary Ann Francisco-Mitra.
"I don't agree with [his politics], but I find him surprisingly hot," said one forum poster.
7. FRANCIS JOSEPH "CHIZ" ESCUDERO
Best features: His nicely-shaped head and his Garfield eyes. Many people say that he looks like singer Bamboo Mañalac.
Power position: He served as congressman of Sorsogon's first district. He is now a senator.
Civil status: Escudero, 40, is married to Christine Elizabeth R. Flores. He's a Libra.
"Gosh I find him gwapo. I [love] him only because of that," stated a forum poster who started a discussion thread on him.
8. JOHN CARLOS "JC" DE LOS REYES
Best features: His harmless tisoy schoolboy vibe. His outdated hairstyle and fashion sense also make you itch to give him a makeover.
ADVERTISEMENT - CONTINUE READING BELOW
Power position: He's an very conservative Olongapo city councilor who was brave enough to join the recent presidential race. Along the way, he supported a colleague who sued Robin Padilla and a condom company. His presidential bid was not successful.
Civil status: This 40-year-old Aquarian is married to half-Brazilian beauty Dunia de los Reyes. Like Kris Aquino, he was born on Valentine's Day.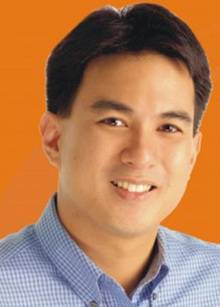 "Nakita mo na ba yung congressman natin [na] si Timmy Chipeco? Ang gwapo 'no? Bata pa ['yun]," one of his constituents asked another in a forum.
9. JUSTIN "TIMMY" CHIPECO
Best features: His face could launch a thousand campaign sorties.   Then again, would you be able to listen to him explain how he's going to save the nation when you're too busy staring at him?
Power position: He is the congressman of Laguna's second district.   He sought to be reelected in the recent elections and won.
Civil status: He's 35. He's an Aries. He's single.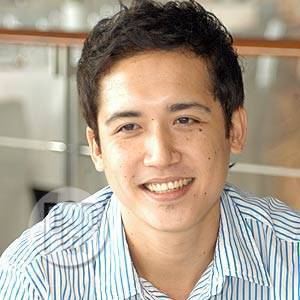 "Wow, cute naman ni Gian Sotto," wrote a PEP user.
10. GIANCARLO "GIAN" SOTTO
Best features: His lean, lanky frame and his bone structure.   His uncle Vic Sotto better be ready to get dethroned as the most charming Sotto man.
Power position: Being the son of showbiz couple Tito Sotto and Helen Gamboa, he has dabbled in acting. He recently won as councilor of Quezon City's third district.
Civil status: Sotto, 30, is a Pisces. He's married to Joy Woolbright.
Art by Warren Espejo.
Image credits: Chiz Escudero (www.chizescudero.com), JC de los Reyes (www.paradoxicleyline.wordpress.com), Justin Chipeco (Justin "Timmy" Chipeco Facebook page), Gian Sotto (Noel Orsal, courtesy of PEP), Adel Tamano (www.asteriskeventsandcommunications.com), and Gilberto Teodoro, Jr. (www.philippineselections.com).
ADVERTISEMENT - CONTINUE READING BELOW
Load More Stories