10 Controversial Kris Aquino Quotes + 10 Reasons Why We Love Her
SPOT.ph lists 10 memorable statements straight from the Queen of All Media's famous mouth and 10 reasons why she's so darned irresistible.
"Kris Aquino is the Philippines' number one brand and, perhaps, one of the Bureau of Internal Revenue's most esteemed contributors. As with most brands, either you love her or you hate her. There's never a gray area," writes Ige Ramos in "Dear Kris-and all anti-Kris."
Ramos' analysis is spot-on.
Where her mother, the late president Corazon Aquino's magic moved people to perform their civic duties, Kris' potent magic causes mass hysteria. � And that's not exactly a bad thing. � Each time something Kris says or does makes breaking news, we momentarily forget bigger problems and concentrate on hers. � Whether we like it or not, we talk about her-so much so that she should be declared our national pastime instead of basketball. � (She married a basketball player as well, so she's covered either way.)
Admittedly, the recent elections became more exciting with Kris around. TIME magazine may have dubbed her brother Senator Benigno "Noynoy" Aquino III as "The New Aquino," but we've long dubbed Kris as "The Hot Aquino." It's always fun to read articles about her-whether she's talking about her parents' legacy or her shoes.
SPOT.ph lists 10 memorable statements straight from the Queen of All Media's famous mouth and 10 reasons why the public can't seem to get enough of her. � There's more aside from her recent statements that allegedly caused Ruffa Gutierrez to walk out and another that had everyone speculating on whether she'll actually leave the country.
ADVERTISEMENT - CONTINUE READING BELOW
"Masyado akong vocal about things so sana I'll learn to control my mouth. As my mom says na sana mag-tone down ako in that aspect.
â-Kris, 18, replying to Eye to Eye host Inday Badiday, who asked, "If you could edit out some parts of your life, ano'ng gusto mong i-edit out?"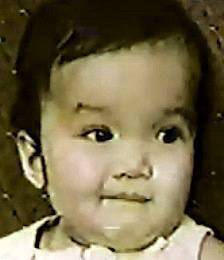 CONTINUE READING BELOW
Recommended Videos
She's a grand entrance baby. Kris is a champ at making a grand entrance. She was born Kristina Bernadette Cojuangco Aquino on February 14, 1971. Her Valentine's Day birthday proved auspicious. If you're born on the day celebrating love, who can blame you for looking for it in all the wrong places later in life?
"My mom is more conservative than I am."
â-A teenage Kris in an undated and unnamed Japanese show, aired sometime between 1986 to 1992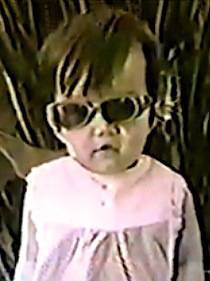 ADVERTISEMENT - CONTINUE READING BELOW
Her life is cinematic. Kris was just a toddler when her father, Benigno Aquino "Ninoy" Jr.'s fight against the administration of then-president Ferdinand E. Marcos was heating up. As a child, she was brought to visit him in jail. In the book, Cory Magic: Her People's Stories, Teodoro "Teddy Boy" Locsin, Jr. revealed that Ninoy had kidded about his youngest child's nickname. "We're gonna call her 'Krissy,' for 'crisis,'" Ninoy reportedly said.
"I love him and he knows I still love him. I don't question the fact that he has been so good to Josh and has loved Josh as his own. And he's really loving towards baby James but now na alam na natin na may ganitong problema, 'wag naman tayong lahat mag-bulag-bulagan."
â-Kris on The Buzz after news broke out that she had confronted a certain Mayen Austria and asked her not to be such an overzealous fan of her husband James Yap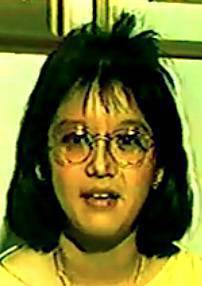 ADVERTISEMENT - CONTINUE READING BELOW
She's a breath of fresh air. In country filled with non-confrontational people who'd rather sweep nasty things under the rug, Kris' honesty is refreshing. She speaks her mind. She fearlessly wanders into the Too Much Information territory. When she was new to the showbiz circuit, her unaffected manner attracted many admirers.
" I can't deliver the news because I make too much news."
â-Kris in an interview with Jessica Soho last year, when pundits accused her of being detrimental to her brother's bid for the presidency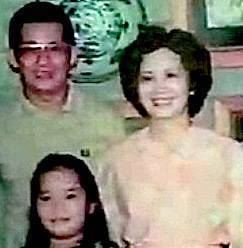 She's great copy. Newsrooms joke that we have Kris to thank for our periodic respite from hardcore bad news. When Kris is sad or hurt, we tune in to see how she'll get out of her latest fix. Sure, she sheds some tears. But she always seems to hit the ground running. She's like a walking soap opera. � We imagine someone whose parents are hailed as heroes would be uptight, but she is so not.
ADVERTISEMENT - CONTINUE READING BELOW
"Lolo, available pa naman ako ngayon."
â-Kris to actor Onemig Bondoc's grandfather, after he quipped that she was more beautiful in person than on TV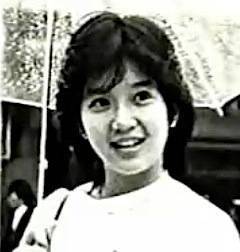 She is an unabashed girly-girl. Her little-girl laugh and coquettish gestures drive men nuts. She is worldly and innocent at the same time. She's also got a complexion that seems to be every whitening product freak's dream.
"Nagka-pitching day dito sa ABS-CBN. I was told that there was a lawyer from ABS-CBN Legal who had a pitch for a new show. The show was Maghanap Tayo ng Tamang Lalaki Para Kay Kris. Naloka talaga ako. A thirteen-week special daw. I think the whole Philippines is in agreement that Kris Aquino has awful taste in men!"
â-Kris on Pipol, talking about her chaotic love life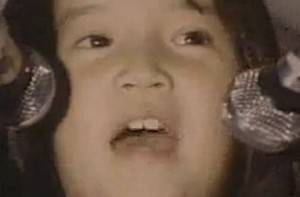 ADVERTISEMENT - CONTINUE READING BELOW
She can sell anything. Kris' endorsement-of anything from soap to politicians-works. In fact, she was only seven years old when she campaigned for her father, who was running for senator. Little Kris delivered speeches in flawless Filipino in front of huge crowds. No, she was not naughty like Baby James.
"Sinasabi nila that I grabbed at his genitals. I did. I wanted to crush it."
â-Kris to Korina Sanchez, revealing what happened on the night of her bad breakup from actor-politician Joey Marquez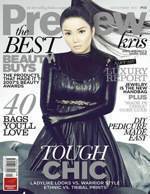 She has let out her inner fashionista. Kris may not be built like a supermodel (she's only 5'3"), but she can project supermodel vibes. � Her taste in clothes has become more sophisticated through the years. � She endorses Bench, but she's also a fan of Michael Kors, Louis Vuitton, Chanel, and other high-end foreign brands. � She works hard for her money so she's entitled to splurge.
ADVERTISEMENT - CONTINUE READING BELOW
"Sabi ng Mommy ko Aquino daw talaga ako. Sa pagiging madaldal, sa pagiging maingay, sa pagiging bilib sa sarili. Lahat 'yun galing sa Aquino side. At 'yung pagiging malapit sa tao...kasi very shy daw ang mga Cojuangcos. My mom always said, 'She's truly her dad's daughter.' And maybe that's what Noy resents."
â-Kris on Kontrobersyal, replying to host Boy Abunda's question: "Are you more of a Cojuangco or are you more of an Aquino?"
�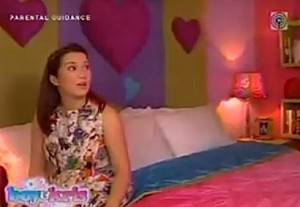 She takes care not to bite the hands that feed her. Kris gives the public credit for her success. Thus, she thinks nothing of showing them everything she has-including her bed which features hearts on the headboard.
"Magkasama naman kami ngayon pero pina-punish ko pa s'ya ng konti."
â-Kris on being back together with her husband after the Mayen Austria episode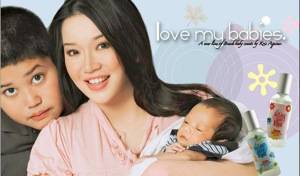 ADVERTISEMENT - CONTINUE READING BELOW
She's a proud mom. She may not be a typical mother, but Kris does her best for her two boys. Hopefully, her media-savvy rubs off on them. (We're talking to you, Baby James. All your Kuya Josh ever said about your Uncle Noynoy was for him not to get married.)
"Alam mo mas swerte talaga ako pag wala akong love life. Pag wala akong love life kumikita ang mga pelikula ko at nag-re-rate ang mga show ko."
â-Kris on how her success is inversely proportional to her love life, sometime before she met James Yap
�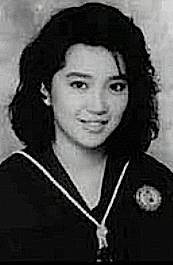 She's got a degree. Her life may have gotten chaotic during her teenage years, but Kris got her Bachelor of Arts in English Literature from the Ateneo de Manila University on time. Now, isn't that something? � Maybe when she retires from showbiz she can teach at her Alma Mater.
ADVERTISEMENT - CONTINUE READING BELOW
Art by Warren Espejo.
Image credits: Various photos of young Kris Aquino (Screen captures from various video clips), Kris Aquino Bench ad with Joshua and Baby James (Bench).
---
Help us make Spot.ph better!
Take the short survey
Load More Stories