Top 10 Things You May Not Know About Noynoy Aquino
Now, more than ever, Noynoy Aquino's life is an open book. But there are still some things about him that most of us may not know about.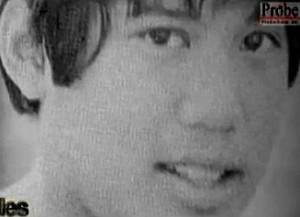 For starters, Benigno Simeon "Noynoy" Cojuangco Aquino III has quite a legacy to live up to. It's part of the package when your dad's a hero and your mom's a revered leader. Things get even more complicated when it looks like you're going to be part of Philippine history yourself. On top of that, a lot of people get on your case because you're not cute, you can't quit smoking, and you haven't gotten around to getting married yet.
Despite the pressure and the pettiness he has to deal with, Noynoy has managed to stay relatively calm. No public meltdowns from this Aquino.
In any case, there are still many things about Noynoy that we don't know. Never mind the big, scary stuff–his politics, his allies, his future Cabinet members–SPOT.ph lists 10 interesting tidbits about the man who would be president.
1. He likes sneaking off. In a Probe Profiles interview with TV journalist Cheche Lazaro, Noynoy disclosed that he used to have lone "escapades" when his mother was president. "May mga times tumatakas ako," he said. Apparently, he would wait for everyone to fall asleep and then he would go off to take long drives. He revealed, "Umaabot ako ng Tarlac." What are the chances of him still being able to do that when he's already president?
ADVERTISEMENT - CONTINUE READING BELOW
2. Bananas saved his life. When Noynoy was just a little over a year old, he got sick and could not retain any food. Already on dextrose, one of his dad's friends even said that that particular night would have been Noynoy's last. Fortunately, they thought about feeding him bananas. So he lived. It makes so much sense that he would be saved by a yellow fruit.
3. He knows Battlestar Galactica. When asked about his cellphone's ringtone, Noynoy said that he used to have one that "sounds like a Cylon from Battlestar Galactica." These days, though, he puts his phone on silent mode. (Sir, at least set it to vibrate.)
CONTINUE READING BELOW
Recommended Videos
4. He has the relationship guru jargon down pat. At the height of younger sister Kris Aquino's troubles with her husband James Yap's allegedly overzealous fan, Noynoy was asked what advice he would give the couple. He said, "Kailangan n'yo ng quality time para magkaroon ng communication na maliwanag."
5. The way to his heart is through Caesar's Salad. In a Kapuso Mo, Jessica Soho episode, Noynoy assisted sister Pinky Aquino-Abellada in tossing his favorite salad. "Breakfast, lunch, at dinner n'ya yata ito," Pinky said. Noynoy, however, revealed that his kitchen talents were confined to frying things and using an oven toaster.
6. He joins shooting competitions. In 1987, Noynoy got shot when there was a coup d'etat attempt on his mother Cory Aquino's administration. He took five bullets–one of which is still lodged in his neck. Perhaps, as a reaction to that frightening encounter, he took up shooting as a sport. Among lawmakers, he's known as a competent marksman. In 2003, he was declared champion of the 1st Speaker Jose de Venecia Cup Shooting Competition held at the Armscor range in Marikina City. (Does he set off airport metal detectors with that bullet in his neck? We can't help but notice that he still has a potbelly in the video. He doesn't have it now. Good job on the weight loss! Crunches?)
ADVERTISEMENT - CONTINUE READING BELOW
7. He loves music. Noynoy listens to folk, jazz, bossa nova, and techno–but he has no musical talents. Still, there have been a few times when he's been convinced to take the microphone. (Please, sir, promise us you'll never rap or sing again. You don't have to entertain us that way.)
8. He's been linked to hardworking women. Based on the women who have been linked to him–beauty queen Maricel Morales, actress Barbara Milano, TV host Korina Sanchez, TV journalist Bernadette Sembrano, and current girlfriend Shalani Soledad–Noynoy seems to have a soft spot for women who work hard for what they have. It's safe to say that he probably doesn't like spoiled brats.
9. He's not really "poor." Though he was the "poorest" presidentiable, GMA News and Public Affairs' Votebook revealed that Noynoy's most recent Statement of Assets, Liabilities and Networth or SALN puts his worth at P14,403,073. So, no, he's not exactly a poor bachelor.
10. He takes his kuya duties very seriously. When sister Kris' love life was still chaotic, he made his sentiments plain to her via Boy Abunda's Kontrobersyal. He said: "Yung taong sinasabing mahal ka, ilagay naman n'ya ang sarili n'ya sa sitwasyon na tama ang pagtrato sa 'yo. Yung wala s'yang marital encumbrances beforehand so he's free to (marry you). Doon wala na akong objections, kung talagang maligaya ka." Clearly, Noynoy is more of a father figure than a brother. (Now, we sort of understand why, at 50, he has remained a bachelor. By the way, like Kris, his birth month is February. Maybe they're more alike than we think.)
ADVERTISEMENT - CONTINUE READING BELOW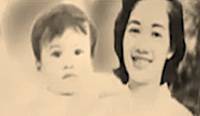 Art by Warren Espejo.
Photos from Probe Profiles screen captures.
Share this story with your friends!
---
Help us make Spot.ph better!
Take the short survey
Load More Stories