10 Independence Day To-Dos
Whether it's just appreciation, a celebration, or making a donation, show some love for country this Independence Day week.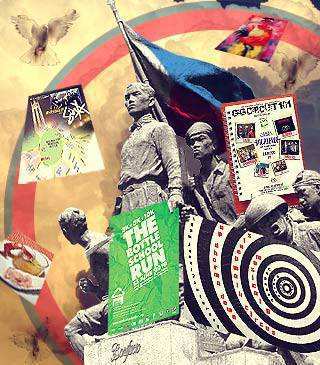 Let the (nationalistic) sparks fly! Celebrate Independence Day by doing away with negativity and doing your part with these fun and helpful to-dos:
1. Have a reel good time with Pinoy-made movies.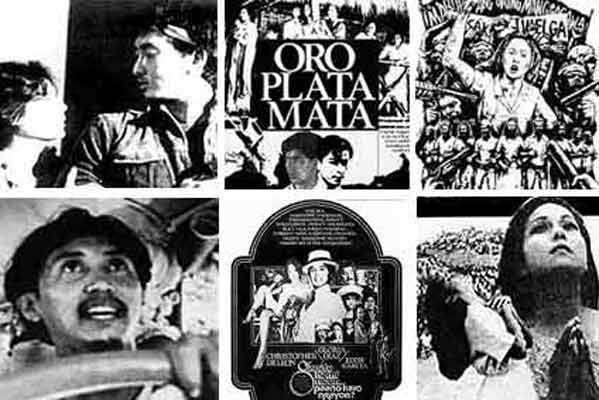 ADVERTISEMENT - CONTINUE READING BELOW
Sure, you're familiar with all those Hollywood blockbusters, but have you seen the masterpieces done by our local filmmakers? Catch The Filipino Screen at Market! Market! (June 8 to 10) and at Glorietta (June 15 to 17) and see films by esteemed directors Ishmael Bernal (Himala), Mike de Leon (Sister Stella L.), Peque Gallaga (Oro Plata Mata), Kidlat de Guia (Perfumed Nightmare) and Lino Brocka (Bayan Ko: Kapit sa Patalim).
Tickets are at P65 each; don't forget to buy the popcorn.
Himala won Best Film from Asia Pacific in the 2008 CNN Viewers Choice Award.
2. Party for the right to express yourself.


ADVERTISEMENT - CONTINUE READING BELOW
Celebrating Independence Day and respect for individual differences, Urbandidos features hot acts from various music genres: Radioactive Sago Project, Island Rudeboy, Eric Mana, Ornusa Cadness, Caliph8, Red-I, Kiki Machine, Spoonman, Olarac, Scratchmark, Salamangkero, Couchlab, Lotholotho and Mulan. Catch them all at B-Side on June 12 starting at 9 p.m. Admission is free.
Dubplate X at B-Side in February.
3. Create, dance and pose for your country.
�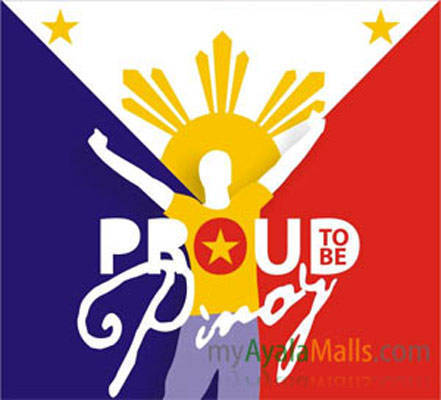 ADVERTISEMENT - CONTINUE READING BELOW
Show off your talents at the Market! Market! Activity Center on June 12. At the "Proud to be Pinoy" event, join the on-the-spot mural contest, move it at the Manila beats dance showdown and harness your camwhore skills at the "Wear Your Pinoy Pride" photo booth.
Market! Market! is also host to the Filipina, Bravo! exhibit until June 17 at the New Wing, and the Philippine Handicrafts & Furniture Fair until June 11 at the Activity Center.
4. See Pinoy scenes from the past in 3D.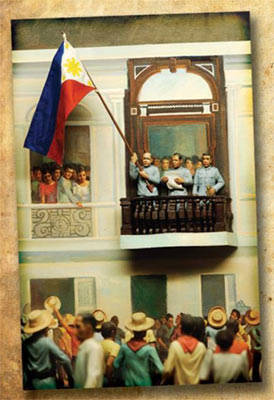 ADVERTISEMENT - CONTINUE READING BELOW
No, there's no Filipino historical movie showing in IMAX theaters. But you can see all three-dimensional goodness of our past from the prehistoric Tabon Cave to the 1986 People Power Revolution at Ayala Museum's free guided tour of selected scenes from The Diorama Experience on June 12, 11 a.m. Carved by artisans from Paete, the museum's permanent collection depicts 60 major events and themes in history. Continue the experience with family-oriented I Am Art activities like story telling and flag designing. Museum guests also get a free Philippine flag from June 8 to 13. For inquiries, call 757-7117 loc. 24, 25 or 35.
5. Celebrate and master your very own cuisine.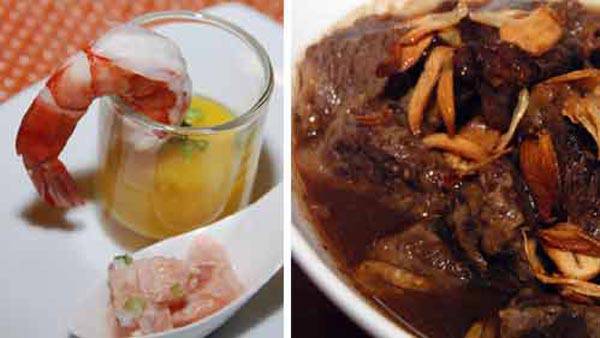 ADVERTISEMENT - CONTINUE READING BELOW
Eat, drink and be merry while rediscovering Pinoy cuisine at Dusit Thani Manila's "Philippine Cuisine: Looking Back...Looking Forward" from June 7 to 12. Guest chef Stephanie Zubiri will be cooking up her versions of well-loved Pinoy dishes such as Balsamic Beef Adobo, Bicol Express Chicken, Salmon Kinilaw, Piniritong Corned Beef, Sinigang Bouillabaisse and New Style Pancit, which will be part of the buffet spread at Basix for both lunch and dinner.
The buffet is at P1,150net for lunch and P1,299net for dinner.
8. Go back in history.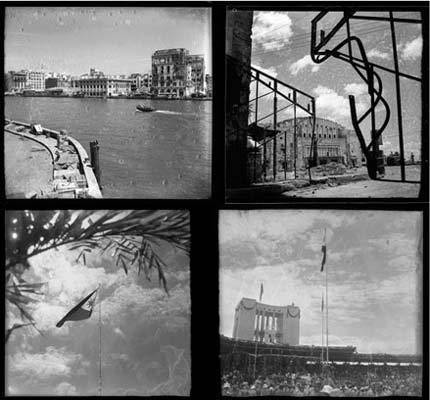 ADVERTISEMENT - CONTINUE READING BELOW
You've never been a fan of history at school, but the Teodulo Protomartir exhibit at Silverlens Gallery will transport you to a glorious time � lensman Protomartir was there when the Philippines gained independence from the United States in 1946. Crowds cheering, floats lining at parades and the Philippine flag waving freely in the air, all of them captured in black and white.
Culled from the collection of Uro dela Cruz, the photographs taken by Protomartir are on exhibit until July 3 at the Silverlens Gallery. A talk by celebrated tour guide Carlos Celdran entitled "Placing The Transition" will complement the opening ceremony on June 9, Wednesday, 6 p.m. Celdran will bridge 1946 and 2010 with photographs of the places taken by Protomartir.
7. Run a marathon and help the homeless.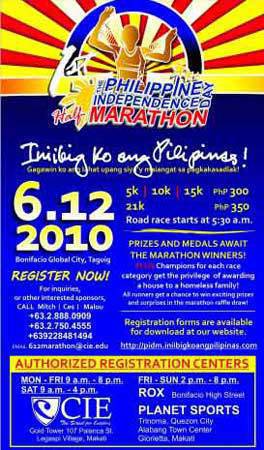 ADVERTISEMENT - CONTINUE READING BELOW
Go beyond your running limits and register for the Independence Day Half Marathon. Whether you're signing up for the 5K, 10K, 15K or 21K-run, you don't only get medals and bragging rights, but champions of each race category will get to award homes to be built in Sun Valley, Paranaque to the homeless.
Registration fee is P300 for the 5K, 10K and 15K-run and P350 for the 21K-run. Head to Planet Sports, R.O.X and the CIE Global Colleges Offices (Legaspi Street, Makati City).
8. Race and recycle to build a school.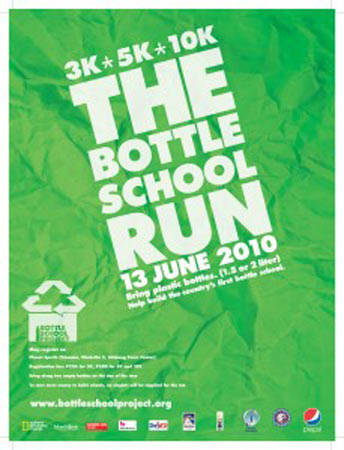 ADVERTISEMENT - CONTINUE READING BELOW
For a feel-good belated Independence Day, join the Bottle School Run at Bonifacio Global City on June 13, 5 a.m. Aside from a rush of endorphins from completing the run, you get to clean up the environment and help build a school by bringing the required bottles that will be used as hollow blocks. All you need to bring are two empty 1.5- or 2-liter plastic bottles and a running fee of P200 (3K run) or P300 (5K and 10K run), which all go to the pioneer self-build school in Maharlika Village, Taguig. You can still register until June 11 at these venues.
9. Feast your ears on homegrown talent.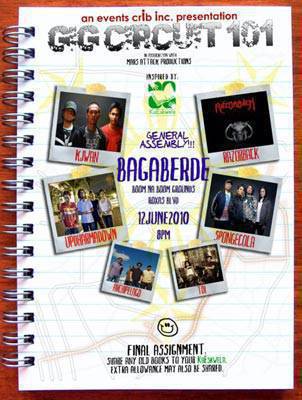 ADVERTISEMENT - CONTINUE READING BELOW
Do the gig rounds and get a dose of Original Pinoy Music. Find Up Dharma Down, Razorback, Kjwan, Archipelago, Sponge Cola and Toi at Bagaberde Grill and Bar; Side A at the Quezon Memorial Circle Covered Court; MYMP at 19 East; and Up Dharma Down, Sleepwalk Circus and Musical O at Capone's.
10. Pay homage to a Pinoy master.
�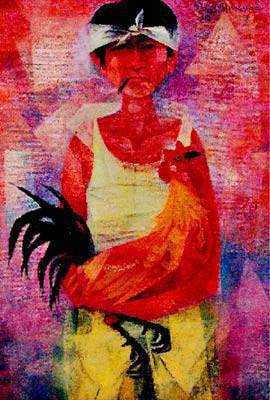 ADVERTISEMENT - CONTINUE READING BELOW
Immerse yourself in all things Manansala at the Metropolitan Museum of Manila. Celebrating the birth centennial of transparent-cubism-famous Vicente Manansala, the Met Museum holds two exhibits in his honor. Si Mang Enteng... Encountering Manansala features about 70 Manansalas from private collections with anecdotes from Manansala's circle, while Pagpugay kay Enteng: Goy, Olazo, Doctor, Manansala features works by his colleagues, painting-buddies and close friends (Agustin Goy, Romulo Olazo, Edgar Doctor) and his granddaughter Ronna Manansala. Both exhibits are on view until July 31, Monday to Saturday from 9 a.m. to 6 p.m. Admission is P100 per person.
Artwork by Warren Espejo.
Are you sure you want to delete this list?

Recommended Videos
Load More Stories