10 Things to Do This Weekend + The Club & Bar Scene
See Legally Blonde The Musical, go wild at B-Side's Manimal, watch pink films for free, and more.
What's happening in Manila this weekend? SPOT.ph zeroes in on the events and happenings you shouldn't miss.
1. BEND AND SNAP WITH ELLE WOODS.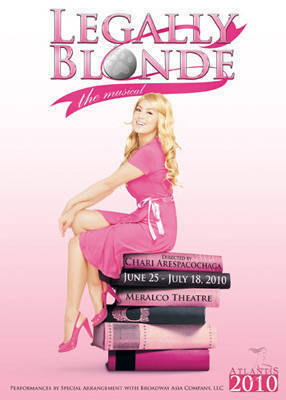 The pink power musical is finally in Manila with Nikki Gil as the lead in Legally Blonde, The Musical. Opening on June 25 at the Meralco Theater, the play also stars Nyoy Volante as Emmett Forrest, Guji Lorenzana as Warner Huntington III, Cris Villonco as Vivienne Kensington, Miss Saigon's Jinky Llamanzares as Paulette Bonafonte, Jett Pangan as Professor Callahan and Geneva Cruz as Brooke Wyndham. Check out the show dates and ticket prices.
Read SPOT.ph's "10 OMG Moments in Legally Blonde, The Musical."
The cast of Legally Blonde, The Musical rehearses "Omigod, You Guys."
2. GO UNDERGROUND WILD AT B-SIDE.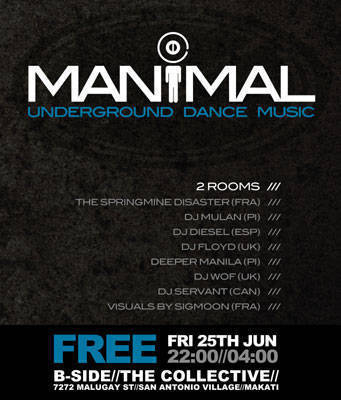 It's a night of live underground dance music--minimal techno, electro, breaks, tech-house--by DJs from all over the world on June 25, 10 p.m. at B-Side's Manimal. Admission is free.
3. MOVE IT AT THE WIFIBODY FESTIVAL.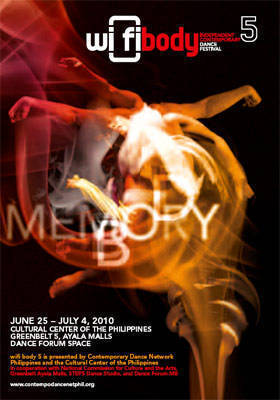 With the theme "Body and Memory," the WiFi Body Independent Contemporary Dance Festival features dance shows, photo and video exhibitions, plenaries and workshops starting June 25 at Greenbelt 5. In the hunt for fresh blood, the festival also has the New Choreographers Competition and the Emerging Talent Showcase. For the complete schedule of festival activities, click here.
4. SEE FRESH PROVOCATIVE PLAYS.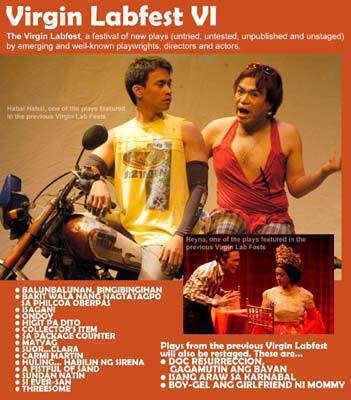 The Virgin Labfest is back for the sixth time with a collection of untested, unpublished and unstaged plays from emerging and established playwrights, directors and actors. Plus, three plays from the previous Virgin Labfest will be restaged. The festival runs from June 23 to July 4 at the Cultural Center of the Philippines. Check out the schedule.
ADVERTISEMENT - CONTINUE READING BELOW
5. EXPLORE BEAUTIFUL BUILDINGS.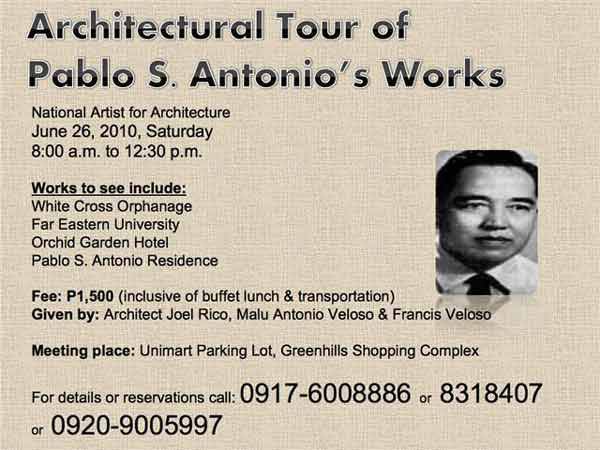 On Saturday, June 26, go on a Carlos-Celdran-recommended architectural tour of works by National Artist for Architecture Pablo S. Antonio. Architect guides Joel Rico, Malu Antonio Veloso and Francis Veloso show you the "clean lines and bold rectangular masses" the late Antonio is known for. For 1,500, you get the tour, a buffet lunch and transportation arrangements. Meet-up is at 8 a.m. at the Greenhills Shopping Complex. For reservations, call 0917-6008886, 0920-9005997 or 831-8407.
6. WATCH A BENCAB-INSPIRED DANCE SHOW.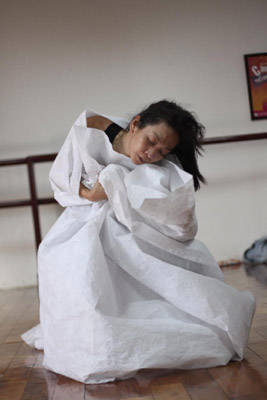 Sayaw, Sabel presents seven solos on love and war, schizophrenia, fanaticism, and more. Staged by Davao-based choreographer Agnes Locsin and her former students, the dance show was inspired by National Artist for Visual Arts Benedictor "Bencab" Cabrera's recurring iconic figure, Sabel. It premieres on June 26 at the PETA Theater Center.
7. LEARN JAPANESE ARTS AND CRAFTS FOR FREE.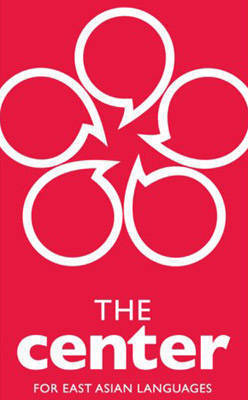 Celebrating the Japan Month, The Center for East Asian Languages and Fully Booked present a free workshop on Japan's arts and crafts like the origami furoshiki on June 26, 2 p.m. to 4 p.m. at Fully Booked. For inquiries, call 757-0611.
8. WATCH PINK FILMS FOR FREE.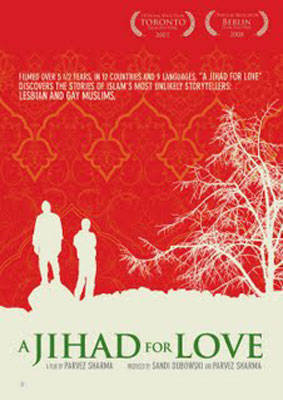 In celebration of the LGBT (Lesbian, Gay, Bisexual, Transsexual and Transgender) Pride Month, Titus Brandsma screens three award-winning films that tackle homosexuality. The lineup starts with A Jihad for Love on June 26, 1 p.m., immediately followed by Tropical Malady and then A Single Man. For inquiries, call 723-0449 or 0918-4048502.
Trailer of A Jihad for Love
ADVERTISEMENT - CONTINUE READING BELOW
9. CELEBRATE THE REIGN OF THE KING OF POP.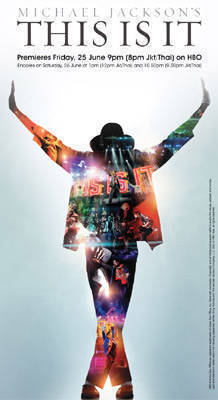 If you'd rather stay in on a Friday night, catch the HBO premiere of Michael Jackson's concert documentary This Is It on June 25, 9 p.m. Just in time for the first anniversary of the King of Pop's passing, the movie shows the rehearsals and musical magic of what could've been the concert tour of a lifetime.
Trailer of This Is It
10. CONTEMPLATE LIFE THROUGH PORTRAITURE.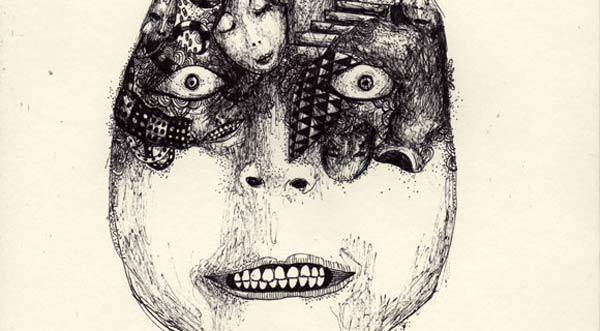 In the mood for a dark Saturday? In the exhibit Things That Fall From the Sky, Dave Lock experiments with "a recurring mass of emotionally masticated images" to form portraitures embodying his struggle against life. The exhibit runs until July 17 at West Gallery, which is open Mondays to Saturdays, 9 a.m. to 6 p.m.
THE BAR SCENE THIS WEEK
Techy Romantics performs "Walking Away" at Saguijo in 2009.
Thursday, June 24

19 East - MYMP, 9 p.m.
Route 196 - Strange Geometry, 10 p.m.
Saguijo - Revolver Productions featuring Rivermaya, Techy Romantics and Taken By Cars, 10 p.m.
Tabu - Brazilian Nights, 10 p.m.
Friday, June 25

19 East - Sitti and Ecoustic Soul, 10 p.m.
Bagaberde Grill and Bar - Side A and Shayne, 9 p.m.
Izakaya - Kamikaze Fridays, 9 p.m. Only P250 per bucket of beer and 30 percent off selected bottles from 6 p.m. to 10 p.m.
M Cafe - Got Soul featuring DJs Kristian Hernandez and Badkiss, 10 p.m.
ADVERTISEMENT - CONTINUE READING BELOW
Route 196 - Helm of the Realm, 10 p.m.
Saguijo - SonicBoom featuring Salamin, December Avenue, Subscapular, Urbandub and Gasulina, 10 p.m.
Saturday, June 26

19 East - Monique Rae, 9 p.m.
B-Side - B-Side Experiment featuring The Danger, Mulan, Salamangkero and Kiki Machine, 10 p.m.
Bagaberde Grill and Bar - Freestyle and Classix, 9 p.m.
Izakaya - Sake To Me Baby featuring DJs Badboy Jeff and D'Tech, 10 p.m.
Mag:net Katipunan - Hu-Lu-Fu! featuring Humanfolk, Luna and Fuseboxx, 9:30 p.m.
Martinis - The White Party Makati 2010 featuring Cocoy Puyat, 10 p.m.
Route 196 - Techno and Electro Night with Groove Nation's Deep Fried, 10 p.m.
Tabu Lounge - SpeakerPIMPS featuring DJ Yoshiznit and DJ JP Sacaben, 10 p.m.
The Vue Bar - Iconology featuring Akafellas and The Bloom Brothers, 9 p.m.
Sitti at 19 East in 2008.
Sunday, June 27

M Cafe - Sunday Jazz Brunch, 10 a.m.
19 East - Jazz Volunteers featuring Jinky Vidal, 9 p.m.
Monday, June 28

19 East - Juris, 9 p.m.
Tuesday, June 29

19 East - Freestyle, 9 p.m.
Bagaberde Grill and Bar - Farasia (High Edition), 9 p.m.
Izakaya - Unplugged featuring Norby of Overtone and Junji of Velcro, 9:30 p.m.
Saguijo - Flashmob Productions featuring Mayonnaise, TurboGoth, Fun City Boys, Paranoid City and Lip Service, 10 p.m.
Wednesday, June 30

19 East - Side A, 9 p.m.
Bagaberde Grill and Bar - High Edition, 9 p.m.
Fiamma - Humpday Wednesdays, 7 p.m. All the beer and wine you want for P350+ from 7 p.m. to 12 midnight.
ADVERTISEMENT - CONTINUE READING BELOW
Izakaya - Dojo Wednesdays featuring DJ Allan Corpus, 9 p.m.
Saguijo - Humanfolk, Wagyu, Fuseboxx, Eternal Now, The Brew and Cinderblock, 10 p.m.
Side A performs "I Don't Wanna Miss a Thing" at Bagaberde in 2008.
THE CLUB SCENE THIS WEEK
Thursday, June 24

Amber - Dynamic Thursdays, 9 p.m. Have a grand time with a grand a bottle (selected brands) from 6 p.m. to 10 p.m. Buy one, take one on all signature cocktails, classic cocktails, and local beer. Buy two, take one on all imported beer.
Friday, June 25

Amber - Finally It's Friday featuring DJ Rico Arce, 3Mil Angeles, and guest DJs , 10 p.m. Buy one, take one on local beer, and signature and classic cocktails before 10 p.m. Buy two, take one on imported beer before 10 p.m.
LAX - Blackout Fridays featuring DJ Pitbull, DJ Buzz and MC Jaygo, 10 p.m.
Manor - Jive Fridays, 10 p.m.
Members Only - Tryst featuring DJ Alex Pain, 10 p.m. Free selected drinks from 9 p.m. to 11 p.m.
Saturday, June 26

Encore - Sleepless Saturdays featuring Santi and JT Rius with MC Pao, 9 p.m.
LAX - Saturday After Hours featuring DJs Coki, Buzz and MC Jaygo, 10 p.m.
Manor Superclub - Supreme Saturdays, 9 p.m.
For more events, check out SPOT.ph's calendar.
Load More Stories