Convenience Store Food: Our Top 10 Buys
More than just a go-to place for random needs, convenience stores also stock good food buys.
Not exactly the first place one would think of when looking for a quick meal, convenience stores are a treasure trove for midnight snack hunting, a road trip pit stop, post-drinking hotspot and default lunchtime destination for faster-than-fast food fillers during super hectic workdays. SPOT.ph checked out convenience stores in the city for surprising good food buys (listed in no particular order):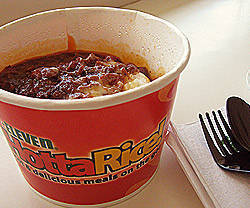 Chili con carne rice meal at 7- Eleven
Price: P49
Leave the authentic Tex-Mex expectations at the door. 7-Eleven's Chili con Carne, a tub of rice topped with piping hot beans and finely-ground meat is for those who love spice and a lot of rice in their meals. Best paired with their Big Gulp drinks, this meal packs in more rice than beans and meat, but is a filling and tasty choice for lunch, dinner or yes, a midnight binge.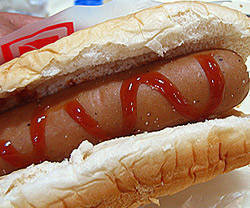 Grilled Steak hotdog sandwich at 7-Eleven
Price: P26
ADVERTISEMENT - CONTINUE READING BELOW
When hankering for a break from your usual hotdog, 7-Eleven's hotdog flavors offer choices from your usual sandwich. The Grilled Steak hotdog is mildly spiced with a beefy, juicy flavor that's far from your usual hotdog. Our advice: skip the pack of dressing and just pour on the ketchup.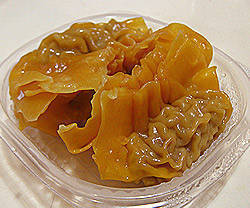 Sharksfin dumplings at 7-Eleven
Price: P30 for 4 pieces
Don't let the packaging deceive you. Four medium-sized steamed dumplings are packed together in a small plastic container when bought for take-out and is served with soy sauce and chili as dipping sauce. The dumplings, when eaten while still warm, are good-enough snack fare.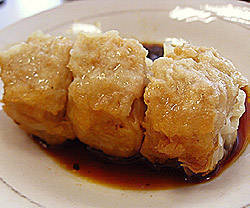 ADVERTISEMENT - CONTINUE READING BELOW
Pork Siomai at Shell Select
Price: P40
Hefty siomai pieces dipped in soy sauce and chili is this store's big winner. Steamed, packed dumplings skew on the tasty side, and is best eaten with their signature spicy chili sauce. However, not all Shell Select stores serve the tasty dumplings.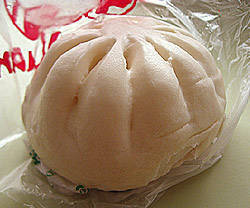 Bola Bola Siopao at Petron Treats
Price: P34
The pao (soft buns) of Petron Treats' siopao is enough reason to buy a piece or two. The soft rice-flour buns hugs the steamed bola-bola (meatballs), which are large enough to keep hunger pangs at bay.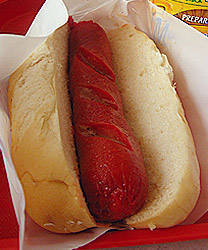 ADVERTISEMENT - CONTINUE READING BELOW
TJ Hotdog Sandwich at Shell Select
Price: P35
You can't go wrong with Purefoods' signature Tender Juicy hotdogs at Shell Select stores. Juicy, tasty hotdogs sandwiched in between soft buns and served ketchup and mustard on the side, this is one hotdog that does not need new tricks.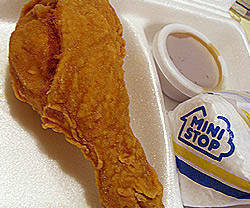 Chicken Rice Meal at Mini-Stop
Price: P65 (for 1 piece chicken with rice)
The best convenience store combo yet, this meal comes with a hefty piece of heavily-breaded chicken fried just right. While it may not rival Jollibee's Chicken Joy, the chicken is tender and juicy enough, and with a serving of rice and the small tub of gravy, this meal passes muster for a hungry convenience store habitué.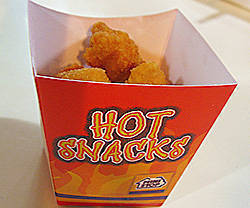 ADVERTISEMENT - CONTINUE READING BELOW
Hot Chix at Mini-Stop
Price: P32
A small tub of tender bite-sized boneless chicken packed with spice and served with gravy, one order may be not be enough, even for a snack. Make sure to buy a drink, the spice level in the chicken chunks may be too much for the spice-wary.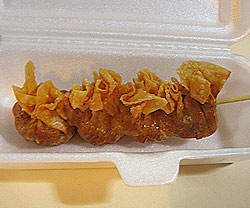 Sharksfin dumplings at Mini-Stop
Price: P29 for 4 pieces
The fried sharksfin dumplings, at P29, are a tasty way to tide one over till the next big meal. Served with toyomansi and chili sauce, you can also ask the store clerk to fry you a fresh batch. Opt to order extra rice to make it a lunch or dinner set.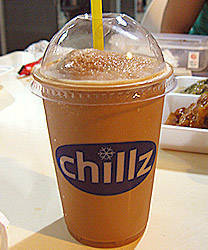 ADVERTISEMENT - CONTINUE READING BELOW
Coffee-flavored Chillz at Mini-Stop
Price: P26
You can count on getting a cold buzz from this blended caffeine drink that's easy on the wallet. For a measly P26, you get the iced-blended coffee experience on the cheap.
They also have the orange-flavored version, for those who would rather get their dose of caffeine from a stronger cup of coffee.
SPOT.ph wants to know: What are your favorite convenience store food finds?
Load More Stories