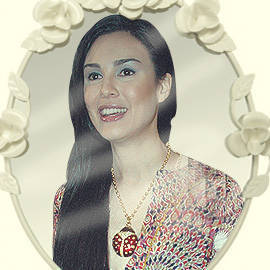 Gretchen Barretto first made a splash in local showbiz in her very first movie, 14 Going Steady (1984). Though that proverbial entrance was not so grand, she soon proved that she had the ability to reinvent herself. In the 90s, she starred in Seiko Films' racy films such as Tukso, Layuan Mo Ako (1995), which were labeled as "sex trip" or ST productions. The plots of the said films were forgettable--but they fueled her rise to stardom nonetheless. After her ST stint, Barretto became one of the country's most high profile celebrities simply because people were fascinated with her tempestuous life. Despite taking a break from showbiz, Barretto was still hot copy. These days, she's really come back with a vengeance via her hit telenovela, Magkaribal. SPOT.ph plays pop profiler and tries to dig deep into Barretto's flawless skin. Can we figure out what makes this complex woman tick?
You've come a long way, baby. Gretchen Barretto stars in the 1991 flick, Tukso Layuan Mo Ako with Romnic Sarmenta, Joel Torre, and Jennifer Sevilla.">
1. She's Piscean. According to Astrology Online, those born under the sign of Pisces "tend to be too otherworldly for the practical purposes of living in this world" and "long to be recognized as greatly creative." Pisceans don't like to be confined and are not suited for the nine-to-five life. They appreciate the finer things in life--such as art and exotic destinations. On the flip side, Pisceans could be secretive and weak-willed. Barretto is known for her posh preferences--especially when it comes to clothes and jewelry. There was a time when she proudly donned a whole set of Bvlgari accessories from head to foot. Countless fashion and entertainment publications have also featured her wardrobe, which boasts of choice pieces that any fashionista would die for.
ADVERTISEMENT - CONTINUE READING BELOW
2. She prefers older men. Though Barretto has been constantly linked to many men (such as Senator Bong Revilla, John Estrada, and others, she's only been publicly committed to two of them. There was basketball player Joey Loyzaga, the son of sports icon Carlos and brother of actresses Bing and Teresa, as well as fellow cager Chito. Barretto met Loyzaga when she was 16 and he was 25. Then, when Barretto was 23, she hooked up with business tycoon Antonio "Tonyboy" Cojuangco, 19 years her senior. Relationship experts say women who seek older men usually want someone who will take care of them in every way and pamper them.
3. She's an ate. Identified as the eldest Barretto sister in the showbiz industry, she enjoyed being the family's one and only star for some time before she had to share the billing with younger sisters Marjorie and Claudine. According to the article "Family Influences," kids in a similar position believe that they "must gain and hold superiority" over their siblings. Thus, they are often perceived as "controlling" by their siblings. On the other hand, they're very protective of their siblings. Barretto's seemingly complicated relationship with her sisters has been well publicized.
Sister act. Gretchen Barretto shares the spotlight with sisters Marjorie and Claudine.
4. She gets into tense situations with other women. In the book Catfight: Rivalries Among Women--From Diets to Dating, From the Boardroom to the Delivery Room, social critic Leonora Tanenbaum said that women tend to be competitive in "socially mandated dilemmas" related to beauty, relationships, work life, and motherhood. Tanenbaum also revealed that women tend to be judgmental and competitive "to validate their choices and secure position, possession, or the moral upper hand." In the past, Barretto has been involved in publicized alleged word wars with socialite Imelda Cojuangco (her partner's mother), actress Dawn Zulueta, friend Nadia Montenegro, and actress-politician Lani Mercado. Most recently, she traded barbs with Angelica Panganiban, her Magkaribal co-star Derek Ramsay's girlfriend.
ADVERTISEMENT - CONTINUE READING BELOW
Recommended Videos
5. She's no lemming. Barretto is a certified non-conformist. Though she is arguably a "mainstream" figure, she has lived her life on her own terms. By doing so, she has challenged preconceived notions about how a woman in her position should act. For instance, in a 2006 interview with Ricky Lo, instead of beating around the bush about the state of her relationship with Tonyboy Cojuangco, she told Lo: "When I entered this relationship with Tony...I knew that he was separated but his marriage was not annulled. Honestly, I never thought that we were going to last this long."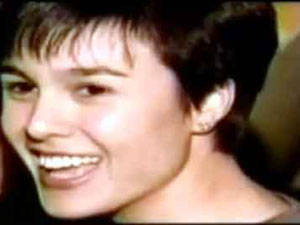 Face value. This pretty face was her ticket to the top.
6. She's pressured to stop the clock. Barretto is now 40. But, as with most beautiful women, the public expects her to look young for many more years. Let's admit it-Filipinos often have an unrealistic standard when it comes to beauty. Based on the article "Mirror, Mirror: A summary of research findings on body image," beautiful people often think that their identity depends on how they look. Thus, it's not surprising if Barretto will do whatever she can to keep looking great. She's a fitness buff and has been known to subscribe to a macrobiotic diet. In fact, her entourage reportedly brings her cooking paraphernalia and packed food to her photo shoots and tapings.
ADVERTISEMENT - CONTINUE READING BELOW
7. She's a Metal Pig. Born in 1970, Barretto is a Metal Pig. According to Tuvy.com, people like her are usually very attractive to the opposite sex. They also enjoy "great abundance, in health, career, friendship, love, and finance." They're also very generous to the people they love. In an episode of Private Conversations, a show hosted by Boy Abunda, Barretto's sisters confirmed that she was lavish with her presents, among other things.
Glamorama. The public (or most people, anyway) thinks that Gretchen Barretto is the epitome of glamour.
8. She's a "Performer." Among personality types documented in the Myers Briggs personality test, Barretto would probably be classified as a "Performer." Performers "have a very well-developed appreciation for aesthetic beauty, and an excellent sense of space and function" and "if they have the means, they're likely to have to have many beautiful possessions, and an artfully furnished home." Performers like being the center of attentions and take great pleasure in the finer things in life, such as good food and good wine. Though she may not list all her nifty possessions, the public knows that Barretto lives well. She's probably gotten hold of very high-end brand--from shoes to cars.
Hot mama. Gretchen Barretto's teenage daughter Dominique once called her mom "the Paris Hilton of the Philippines."
9. She's one fierce mama. Among the mothering styles described in Stephan B. Poulter's The Mother Factor, Barretto's seems to fall under the "Best Friend Mothering Style." Though it's been said that her daughter did not inherit her drop-dead gorgeous beauty, Barretto has to be commended for not emphasizing this difference. Instead, she's always highlighting how her daughter is better than she is. In an interview with the Philippine Daily Inquirer, Barretto said, "I don't want [Dominique] to be just Tony Boy Cojuangco's daughter. She can be better than him. Or not just 'anak ni Gretchen.' I want her to be Dominique Barretto Cojuangco, the best of the Barrettos and the best of the Cojuangcos."
ADVERTISEMENT - CONTINUE READING BELOW
Walkout woes. Gretchen Barretto won't hesitate to storm out when she's forced to do something she doesn't like.
10. She's unpredictable. She's not a singer--but Barretto has two CDs where she covers her favorite songs: Unexpected and Complicated. Barretto also isn't afraid of walking out on people if she feels she's being forced into a corner. She has the gumption to say, "I don't give a damn." It's hard to guess what she'll do next. That's what makes her so interesting.
Art by Warren Espejo, photo from PEP.
Share this story with your friends!
---
Help us make Spot.ph better!
Take the short survey
Load More Stories