Top 10 Hong Kong Hangouts to Visit
Have you sent your entries for our Hong Kong promo? Winners will be announced on August 2!
Sometimes, the best way to experience the culture and beauty of a different country is by discovering unusual hideaways and sampling its hidden treats. During rainy season in Manila, why not put your Philippine travel list to rest and take a detour to Hong Kong, where the summer season lets you travel anytime, anywhere in good weather.
ADVERTISEMENT - CONTINUE READING BELOW
Hong Kong Summer Spectacular is part of "Festive Hong Kong 2010," a year-long series of festivities showcasing Chinese culture and Western tradition. From June 11 to August 31, locals and tourists are treated with grand activities starting in June with summer programs in Hong Kong Disneyland, Ocean Park Hong Kong, and Hong Kong Wetland Park.
Experience Hong Kong beyond its famed theme parks and go beyond the tourist traps. Check out the top ten Hong Kong hangouts you must see: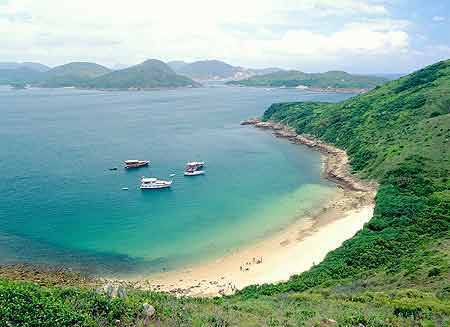 CONTINUE READING BELOW
Recommended Videos
ADVERTISEMENT - CONTINUE READING BELOW
1. Sai Kung Country Park for hikers and campers. One place where you can escape the crowds visiting Hong Kong is to head to the peaceful and serene nature trail just an hour and a half away from downtown Hong Kong - the Sai Kung Country Park. Frequented by locals, Sai Kung offers visitors a breathtaking view of Hong Kong' s natural wonders, from its lush greenery to its tropical beaches. To experience a one-of-a-kind nature trip in Sai Kung, interested hikers may take the Ma On Shan Hike tour organized by Walk Hong Kong Ltd. To reserve a tour, you may visit Walk Hong Kong Ltd. at 8A Ruby Court Tower 155 South Bay Road or book a tour online on this site. Ma On Shan Hike tour has a pick-up point at Choi Hung MTR Station Exit C. For more adventurous ones who want to explore the trail by themselves, you may go to Sai Kung Country Park by taking Bus 92 from MTR Diamond Hill Exit C Bus Terminus or green minibus 1A from MTR Choi Hung Station Exit C2 or green minibus 101M from MTR Hang Hau Station Exit B1 to Sai Kung Market.
ADVERTISEMENT - CONTINUE READING BELOW
Remember to pack extra clothes, small towel, non-greasy waterproof sun block, hiking boots and shoes, a windbreaker or a waterproof jacket, and a liter of water before heading to the area.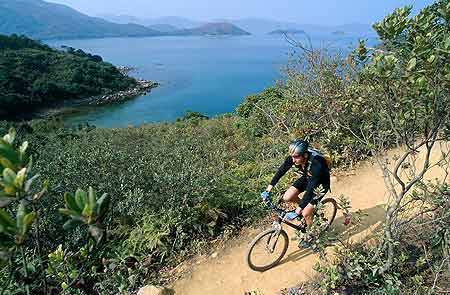 2. Tolo harbour for a cruise or a bike ride. If you want to go cycling, head to Tolo Harbour. If you're more keen on cruise tours, take a ferry near the University station at Ma Liu Shui, Sha Tin and marvel at picturesque views from the area's rural villages to the fisherman's island of Tap Mun in Mirs Bay, just north of Sai Kung peninsula. To get here, take MTR University Station and walk to Ma Liu Shui for about 15 minutes.
ADVERTISEMENT - CONTINUE READING BELOW
ADVERTISEMENT - CONTINUE READING BELOW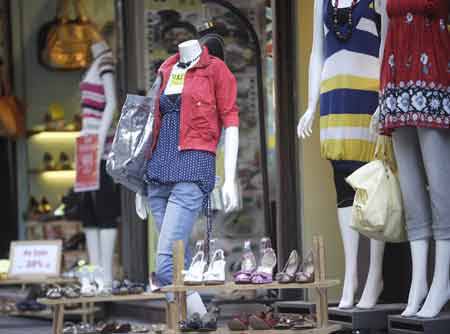 3. Dundas Street in Mongkok for bargain-shopping. Among locals, the Dundas street in Mongkok is a well-known spot for cheap but fashionable Japanese clothes and accessories. Aside from Asian fashion, Dundas Street is also home to Western-style clothing. If you have more time to shop and explore the busy streets of Mongkok, you can also find the latest audio-visual, electronic, and telecommunications products on sale in Sai Yeung Choi Street South, Mongkok. To go here, take MTR Mongkok Station Exit D3.
ADVERTISEMENT - CONTINUE READING BELOW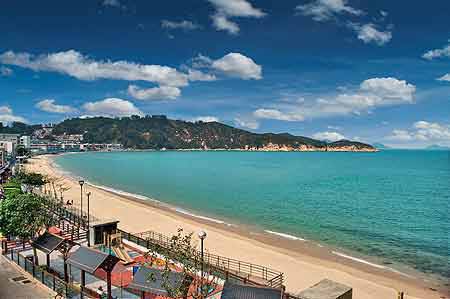 4. Cheung Chau Island for water sports fanatics. Known among locals as the "long island,"Cheung Chau is a scenic island with various signts by the waterfront - there are butcher shops, fish and vegetable vendors, as well as food stores and restaurants that offer fresh and delicious beach food.

On the main road is the Cheung Chau Complex, where you can buy fresh seafood and have them cooked at restaurants nearby for a great lunch or dinner. After eating, take a walk by the shore and go for a swim or some windsurfing action.

To go here, catch the ferry from Central Pier 5 (MTR Hong Kong Station Exit E1. Walk through ifc mall). You may also book a Cheung Chau island tour if you want to discover other spots within Cheung Chau. For more details on the tour, click here.
ADVERTISEMENT - CONTINUE READING BELOW


5. Mui Wo for history buffs. This historic town serves as the gateway to Lantau Island and showcases remnants of the silver mine that operated for several decades since the 19th century, hence the name Silver Mine Bay.

When visiting, make sure you also drop by or stay at the bay's hotel. Over the years, the place has remained peaceful and quiet, a retreat for city dwellers and tourists looking for some well deserved R & R. Make sure you take time to visit the market and the Chinese and international restaurants, all offering a scenic view of the bay area.

To get here, you may catch a ferry from Central Pier 6 (MTR Hong Kong Station Exit E1. Walk through ifc mall) or take MTR Tung Chung Station Exit B, then bus 3M from Tung Chung Town Centre Bus Terminus.
ADVERTISEMENT - CONTINUE READING BELOW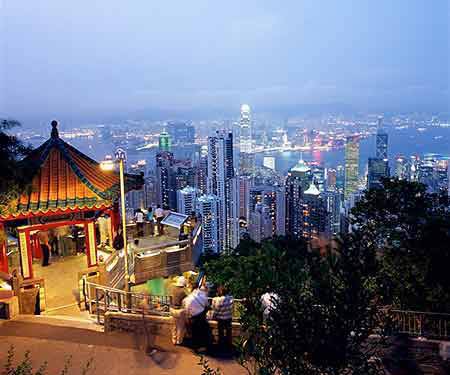 ADVERTISEMENT - CONTINUE READING BELOW
6. The Peak Circuit for joggers. Although The Peak is always crowded with tons of tourists, Lugard Road at The Peak is a good jogging trail for visitors looking to find stunning views while taking time out for some exercise.

The trail gives you views of the island: to the east and south lie the Aberdeen and the South China Sea while to the west are the bigger outlying islands. To the north is Victoria Harbour and Kowloon. Be sure to tote your cameras and snap postcard-worthy photos of the vistas below this 3.5-kilometer circuit. To go here, take the Peak Tram from the Lower Peak Tram Terminus on Garden Road (Bus 15C from the lay-by outside Central Pier 7 or walk from MTR Central Station Exit J2).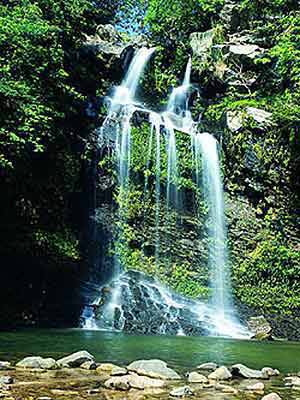 ADVERTISEMENT - CONTINUE READING BELOW
7. Tai Mei Tuk for nature thrill-seekers. Tai Mei Tuk is a village leading to Hong Kong's famed waterfalls called the Bride's Pool. It was called such based on the legend of a young bride who drowned after falling into a deep ravine.

Aside from the Bride's Pool, Tai Mei Tuk also features restaurants, a watersports center with small yachts, windsurfing boards and kayaks for hire, and bicycles for rent. For a good vantage point of the waterfalls, walk down the steps past the barbecue pits. Continue walking down the steps and cross a footbridge over a stream. Walk past another barbeque area, turn left, and cross a footbridge built of stone slabs. Some stones are donations from the USA, Jamaica, and other countries. Look for the directional markers and turn into a path which leads you through the woodlands. The Mirror Pool waterfalls is at the end of the path and plunges twenty meters into the Dragon Ball Pool.

To go to Tai Mei Tuk, take Bus 275 from MTR Tai Po Market Station.


ADVERTISEMENT - CONTINUE READING BELOW
ADVERTISEMENT - CONTINUE READING BELOW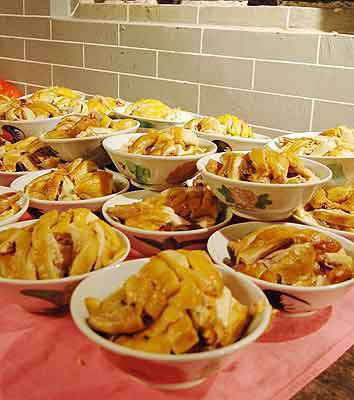 8. Yuen Long to discover heritage sites. Located in the northwest New Territories, Yuen Long is modern town filled with residential and commercial areas that also houses Hong Kong's heritage sites. In this abundant land lies Hong Kong's only ancient pagoda in a well-preserved state. Centuries-old ancestral halls that provide tourists information on the early clan settlers in the New Territories may also be found. When you get hungry, try the Pun Choi or the "Big Bowl Feast" in Tai Wing Wah Restaurant. To go to Yuen Long, take MTR West Rail Line.
ADVERTISEMENT - CONTINUE READING BELOW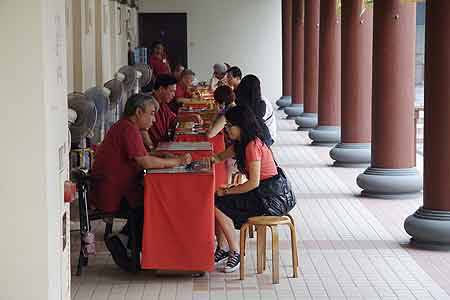 9. The sacred Che Kung Temple. Today's Che Kung Temple is housed in a modern building constructed in 1993. This modern building replaced the original temple, which was built more than 300 years ago. Many agree that the temple looks more like a Japanese shrine because of its architecture. Located in the Tai Wai area of Sha Tin, locals and visitors of the Che Kung Temple can marvel at the main altar bordered by a huge drum and bell.
The fan-bladed wheel of fortune located next to the altar at the main worship hall is believed to bring good luck when turned three times. Another fascinating area in the temple is the section filled with fortune-tellers at the left of the entrance.

To go here, take MTR Che Kung Temple Station Exit B and follow the sign. Che Kung Temple is open to the public from 7 am to 6 pm daily. For more details, go to this site.
ADVERTISEMENT - CONTINUE READING BELOW


10. Chi Lin Nunnery to meditate, reflect, or just relax. The Chi Lin Nunnery is a monastery made of timber without a single nail. Situated in Diamond Hill, Kowloon, the place is surrounded with lotus ponds and bonsais, providing a calming and peaceful ambiance for meditation and reflection. Chi Lin Nunnery also offers visitors various vegetarian dishes in its Long Men Lou restaurant. You may also experience the Chinese tea-drinking culture and etiquette at the Pine Tree teahouse inside the area.

Upon visiting, drop by the nearby Nan Lian Garden that boasts of traditional Tang dynasty Chinese gardens showing the soothing combination of bonsais and rock art. To go here, take MTR to Diamond Hill Station, Exit C2 and follow the signs.
KEEP POSTED ON SPOT.ph FOR THE ANNOUNCEMENT OF WINNERS.
Photographs courtesy of the Hong Kong Tourism Board.
ADVERTISEMENT - CONTINUE READING BELOW
Share this story with your friends!
---
Help us make Spot.ph better!
Take the short survey
Load More Stories