TJ Trinidad: The Triple Threat
Our SPOT.ph blogger on model/actor TJ Trinidad's directorial debut: "It's intelligent, raw, dark and timely."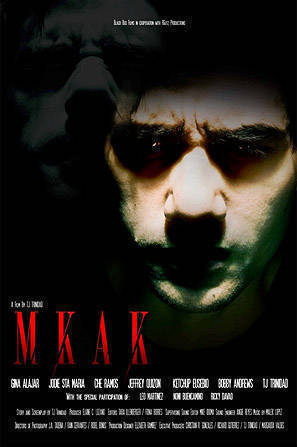 Don't let TJ Trinidad fool you. He's a popular young actor in the mainstream, primarily because of his work on television-- he was the jeepney driver-slash-dreamboat du jour in Prinsesa ng Banyera, or the swashbuckling villain on horseback in Zorro, or the sensitive singing record producer in his latest teleserye Diva. He was the star of many television commercials before he finally decided to become a full time actor. Famous for his sleepy gaze and broody leading man looks, TJ Trinidad is easy to peg as a coño kid who ventured into showbiz and found his niche. (Anyway, we' ve always liked our tisoy leading men, from Eddie Mesa to Eddie Gutierrez, then of course there's Alfie Anido, Gabby Concepcion, and Edu Manzano.) He has a strong fan base and gets a decent amount of work, so it would be easy for someone like him to coast on the relative fame and fortune that Philippine showbiz offers.

But TJ Trinidad proves he's more than just a pretty face. His first film Mga Kinahinatnan ng Aking Kabalbalan (I would translate it loosely into The Error of My Ways, but that's just me) - which he wrote, directed, produced, and acted in - recently premiered at the 6th Cinemalaya Independent Film Festival. That night, the CCP's Little Theater was decently full, studded with stars, entertainment press, film students, family and friends, and the morbidly curious. I ventured to the premiere alone and so I had no pre-screening pleasantries to exchange, therefore I was content to eavesdrop on the hilarious and astute commentary coming from the gay gentlemen sitting one row behind. Based on what I heard, they approve of TJ. Their commentary ran along the director's opening remarks, which were nearly as long as the film, but nonetheless heartfelt. He thanked the world, because now TJ Trinidad knows firsthand just how bloody and difficult it is to write, act, and direct a film of your own.

He started writing MKAK as a short story, after hearing about a guy who was misdiagnosed as HIV positive. "I started to wonder: what would happen if?..." says TJ, who obsessed over the story, recalling that it was something he thought about before going to sleep at night. "It took four months to make it into a screenplay," he says, "I would write while waiting on the set. "In between takes during taping, I would write," he remembers. His self-imposed rewrites were endless. "I saw [the movie] Juno and after that I re-wrote it again. My girlfriend, who also writes, edited it. All in all, I did seven or eight revisions. Writing took around nine months, total." When TJ realized that he was on his own if he wanted to make the film, he started the arduous campaign of finding the money and finding the right people to cast. TJ credits his line producer Elaine Lozano for doing an amazing job of pulling everything together. For casting, TJ drew on his ties with fellow actors, some of the best ones in the business right now: from Gina Alajar to Che Ramos, Ketchup Eusebio and Jodi Sta. Maria, Bobby Andrews and Jeffrey Quizon. The shooting schedule was grueling: "We had two shooting days per month. Ten days total. I would go from the set of Zorro in Bataan to the movie set in Subic, take a shower, then start shooting again," says TJ. It took him five months to make a long first cut of the film. "You know what my editor said to me? Sometimes you have to let it go," he smiles. Accused of being a meticulous perfectionist, he merely shrugs it off and says "Editing is key!" He managed to whittle it down to a tolerable length, hired high school buddy Malek Lopez to write the musical score (gorgeous, with shades of French band Air and Thom Yorke), and completed the film in time for the Cinemalaya premiere.

Mga Kinahinatnan ng Aking Kabalbalan is about a young lawyer named John (played by TJ, but not after wanting to cast Dennis Trillo) whose promiscuous, party boy ways land him in a heap of trouble. What kind of trouble? The worst kind: the film opens with TJ sobbing in the kitchen, holding a knife. This is what you get when you sleep with prostitutes and your best friend Pidoy's (Jeffrey Quizon) girlfriend. (Che Ramos plays the girlfriend with perfect slutty vulnerability.) The story essentially traces John's downward spiral: he sleeps with the boss (Gina Alajar, in full dragon lady mode) and gets the promotion. Just when his career is finally taking off, John has an STD scare. He's a young guy with lots of potential, he's ambitious and wants to stay at the top of his game - so John takes his doctor's advice seriously and gets an HIV test. The results come back positive, and his life is completely derailed. And no, it's not a comedy.

Don't worry, I won't spoil the movie and tell you how it ends. I will say that it does not end with John's bloody member on the kitchen floor. (Phew. Imagine the mess.)

Honestly, MKAK made me slightly uncomfortable, mainly due to the non-stop handheld camera work, which certainly gives the film a voyeuristic quality but does not make it easy to watch. (Also, it's not for those with attention deficit disorder - some scenes really linger.) But perhaps the discomfort came from the brutal stab the film takes at human relationships: the lies, the emotional manipulation, the potential for tragedy, the far-reaching consequences of our actions. If you don't watch it - it can get really ugly really fast.

As for TJ Trinidad, he pulled it off. Good for him, I say. True to the spirit of independent filmmaking, he made a relevant and unexpectedly honest film about the tragic consequences of man's folly. It's intelligent and raw, dark and timely. I'm looking forward to his next work.


Mga Kinahinatnan ng Aking Kabalbalan will be screened at the University of the Philippines on August 17 at 7 p.m. and at Robinsons Indie Sine on September 1 to 14.



ADVERTISEMENT - CONTINUE READING BELOW
CONTINUE READING BELOW
Recommended Videos
Share this story with your friends!
---
Help us make Spot.ph better!
Take the short survey
Load More Stories