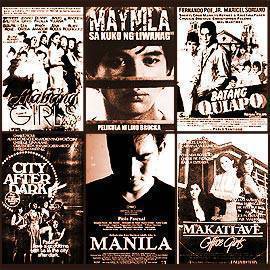 Aside from tourism campaigns, one of the best ways to promote a place is through movies. If the story's intriguing and the characters are memorable, there's a good chance that people will visit the places where the reel encounters were shot. SPOT.ph lists movies that explore Metro Manila--specifically, movies that cite actual locations in their title. Some of them are gritty or ghostly, using the city as a backdrop for broken dreams or as a playground for restless spirits. Thankfully, others are fun films that attempt to elicit laughs.
1. MANILA BY NIGHT (1980)
Director Ishmael Bernal co-wrote this film with Ricky Lee. The movie exposes urban decay through several characters who are all reeling from the cruelty inflicted by the city. There's the drug-dazed Alex (William Martinez), the naive Baby (Lorna Tolentino), the hedonistic Pebrero Orestes Ojeda), a pretty pimp named Kano (Cherie Gil), and the jaded Adelina (Alma Moreno), who dresses up as a nurse at night but is actually a prostitute. It's been said that then-First Lady Imelda Marcos had the film title changed to City After Dark because she felt having the word, "Manila" in the title would taint the city's reputation. The "regal" shocker: Lily "Mother Lily" Monteverde produced the thought-provoking film, which does not contain any production numbers on the beach.
ADVERTISEMENT - CONTINUE READING BELOW
2. ALABANG GIRLS (1992)
This screwball comedy's ensemble includes Janno Gibbs, Andrew E., Herbert Bautista, Dennis Padilla, Leah Orosa, and Pinky Amador. The film is all about the poor boys of "Alabang Gilid" mingling with the sheltered girls of Ayala Alabang Village. The film offers brainless fun. Naturally, one doesn't expect Andrew E. or any of his friends to spew out intellectual spiels in this film.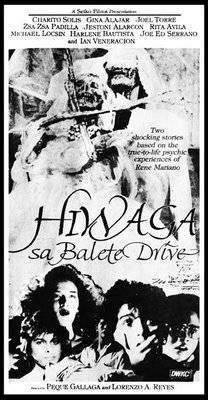 ADVERTISEMENT - CONTINUE READING BELOW
Recommended Videos
3. HIWAGA SA BALETE DRIVE (1988)
This Peque Gallaga-Lore Reyes movie plays up the story about the ghost of a lady in white who allegedly haunts Balete Drive in New Manila, Quezon City. Zsa Zsa Padilla plays the white lady who attempts to seduce Jestoni Alarcon. Rita Avila, who plays the latter's girlfriend, fights her off. Because, hey, it sucks to lose your man to a ghost. More importantly, we want to know if this movie affected the property values in the neighborhood.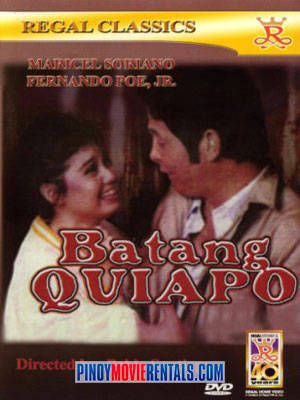 ADVERTISEMENT - CONTINUE READING BELOW
4. BATANG QUIAPO (1983)
Fernando Poe, Jr. plays and anti-hero in this action-comedy directed by Pablo Santiago. He is the so-called "king of pickpockets" while Maricel Soriano is his understudy. Yes, they play good-hearted criminals. The film shows off Quiapo at its chaotic best. Sheryl Cruz, Kristina Paner, and Manilyn Reynes also appear in this movie.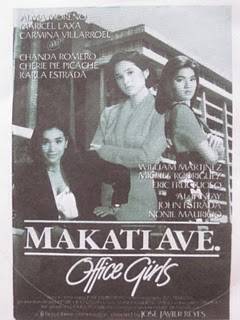 ADVERTISEMENT - CONTINUE READING BELOW
5. MAKATI AVENUE: OFFICE GIRLS (1993)
Alma Moreno, Maricel Laxa, Carmina Villaroel, Cherry Pie Picache, Karla Estrada, and Chanda Romero star in this film about working girls in Makati. If "Jollijeeps" (jeepneys that become carinderias or chow spots) were around by then, we don't remember if any of the characters bought any fried lumpiang togue from one.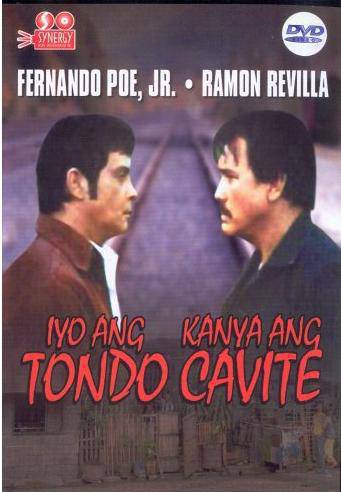 ADVERTISEMENT - CONTINUE READING BELOW
6. IYO ANG TONDO, KANYA ANG CAVITE (1986)
Fernando Poe, Jr. (Tondo) and Ramon Revilla, Sr. (Cavite) are tough guys protecting their respective turfs. Pinoy action fans must have freaked out over this movie, as each man is considered a Pinoy action movie icon. In any case, we have to watch the movie again to remember how Tondo's tough guy crossed paths with Cavite's main man.
7. PISAY (2007)
Written by Henry Grageda and directed by Auraeus Solito, the film tells the story of eight students from the famed Philippine Science High School in Quezon City. It's set in the 1980s. The kids cast in the film are fine actors and it's a pity that we don't see them in films more often. Comedienne Eugene Domingo also plays one of their teachers and fabulous Bernardo Bernardo makes an appearance. This film is a cool and realistic coming-of-age flick.
ADVERTISEMENT - CONTINUE READING BELOW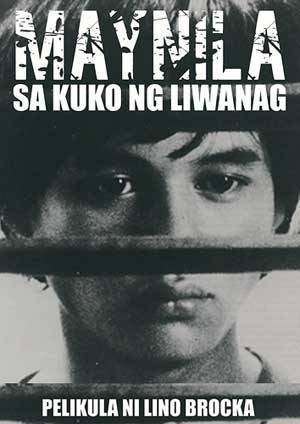 8. MAYNILA: SA MGA KUKO NG LIWANAG (1985)
Based on the novel of the same title by Edgardo M. Reyes, this Lino Brocka-helmed flick tells the story of Julio Madiaga (Bembol Roco) who leaves his simple life in the province to seek greener pastures Manila while he tries to track down his sweetheart Ligaya Paraiso (Hilda Koronel). Needless to say, this heartbreaking flick doesn't have a Disney movie ending.
ADVERTISEMENT - CONTINUE READING BELOW
9. ANAK NG PASIG (1994)
If not for the help of some Pinoy movie fans and this YouTube video, there would probably be no record of the 1990s movie Anak ng Pasig starring Raymart Santiago and Geneva Cruz, who sang the song with the same title. The IMDB pages of both actors don't list this flick in their filmography. Is there a conspiracy against this movie? (By the way, we just "guess-timated" the year of the movie's release. The song, according to Cruz's bio, came out in 1994 so we picked that year.)
10. MANILA (2009)
This film actually tells two stories, one helmed by Raya Martin ("Day") and the other by Adolf Alix, Jr. ("Night"). It's a tribute to the films of Ishmael Bernal (Manila by Night) and Lino Brocka (Jaguar). Piolo Pascual plays the lead character in both stories. Shot in black-and-white, the film was exhibited at 62nd Cannes International Film Festival. Though the stories deal with tragedy and misfortune, the city's "beauty" is showcased brilliantly. Then again, people all over the world may troop to Manila expecting to see Piolo Pascual look-alikes on the street.
ADVERTISEMENT - CONTINUE READING BELOW
Art by Warren Espejo,movie posters from Video 48, MovieHacker-MovieMarathon, PinoyMovieRentals.com, and Kabayan Central.
Share this story with your friends!
---
Help us make Spot.ph better!
Take the short survey
Load More Stories