What did we learn from Ondoy, one year hence?
While the rest of us forgets, our SPOT.ph blogger remembers it clearly, and learns that: dogs float, the transistor radio is king, calamities simply skim off our cultural radar.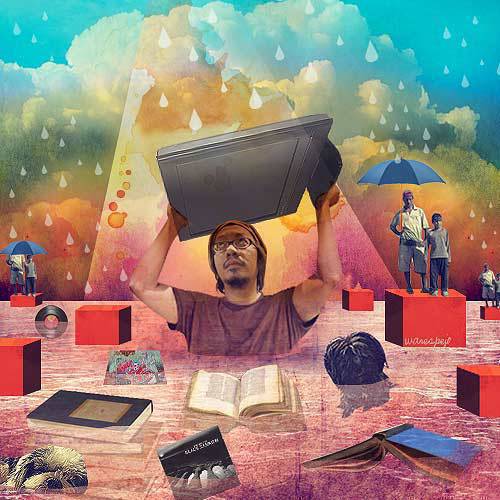 We Pinoys don't seem to be so good at remembering. Especially when it comes to calamities. Sure, it's understandable: we celebrate Christmas like sailors on malt liquor and meth. But volcanic eruptions, floods, earthquakes, and fires, we're not too nuts about recollecting. And why should we, right? What's the use of evoking the images of ugliness past?
It's a few days before the first anniversary of what seemed like the worst--next to the Arroyo presidency--disaster to hit us in recent memory. But, with the exception of a few Pasig and Marikina residents who plan on a symbolic tree-planting along the riverbanks, we don't really have much going in terms of remembering Ondoy. I think we should. Doing so shows how cognizant we are of the devastation and what it truly means--or at least we think, but that's better than going on as if nothing happened. To remember means to accept that things will never be the same again, that changes must be made about the way we live our lives. I remember, and here's what I learned:

Government can't save you. It's not that the people in government are bad or incompetent. Maybe they're just too busy saving other people elsewhere. That's right. They must be saving someone else. Just not you. The sooner you accept this, the easier life will be.

But friends will rush to your aid. And all it takes is just one text message, just before the phone lines get messed up. Some of them--like Gang Badoy--are brilliant enough to know that after the clean, dry clothes, and hot tower, people are going to want a BIG drink. I.e. a liter of Scotch whisky, several boxes of beer, and enough cigarettes to send Noynoy Aquino to an early grave. Throw in a nice packet of sleeping pills and sedatives and you've got a nice, dry, little party inside your head--and everyone's invited. Friends like Leni will bring a large platter of her husband Wilbert's special caldereta. Goo-goo will cook a tray of adobo (so good your other visitors will want to partake of it, too). Erwin Romulo will wisely offer a wallet-ful of documentary DVDs (which you can't really watch till the electricity comes back).

There is nothing like alcohol to help deal with the absurd. You've carried everything--important furniture and appliances and pets--to safety. Now you're in a state of relative protection and dryness. You wait for the water to subside. You wait. And wait. And wait. There is much water outside, but you are thirsty. What's a man to do? Tranquilizers and anti-depressants don't count as they completely distort your sensory perceptions and impair your motor skills, which you'll need when the ugly part comes: cleaning up shit the day after.

Transistor radio is king. In times of crisis, it laughs in the face of your iPhone, iPod, iPad, and all the other overpriced i's that Steve Jobs could ever think of. All you need is a pair of AA batteries. Now, pray that there are enough supplies at 7-Eleven.

Be thankful for what you still have. You can bitch about that busted Mac laptop, that new flat screen TV, those shelves and shelves of antique books, those shoes, old photographs from childhood, that car. But at least you still have a house. And that you're still alive. At least you're not balancing on detritus sweeping away on the Marikina River. At least you don't have to fall in line for clean water. At least you have money for clean water. I could recite an entire litany of personal woes--but mostly they're nothing a mechanic, a carpenter, and a trip to the mall couldn't fix (except maybe for rare vinyl LPs and books the sight of which is enough to make a grown nerd cry). Compared to the residents of Provident Village, Pasig, and Rizal, what happened to Bignay St. in Project 2, Quezon City was a picnic.

Pets can float. Dogs, in fact, are better swimmers than all of us. I don't really know about cats. Maybe their Imperial Highnesses can take care of themselves. But why would you want to wait for such situation to happen? Transfer Bantay and Muning to higher ground at the first threat of flooding. Well, Muning can take care of herself, with her fierce sense of independence and her nine lives.

We never really learn our lesson. They say it's a coping mechanism. That our refusal to seriously commit anything to memory is a way of avoiding pain. This, we're really good at especially when we whip out our secret weapon: gallows humor, or comedy that makes light of death and other morbidly serious matters. Makes sense, but does little to stop the same anguish from ever happening again. Calamities and harrowing incidents seem to simply skim off our cultural radar. After a couple of months, they just float away into a distant haze. Even our literature--whatever that means--does not really provide significant documentation on natural disasters (maybe even man-made). That's because most of our novels and short stories have are populated by sad middle-class characters in graduate-school writing programs. We're a land of typhoons, but being concerned with the weather doesn't really seem to be part of our culture. Sure, we have weather reports on the primetime news. But do you think people really understand Kim Atienza? Or do you think people just wait for him to show another exotic animal? PAGASA has expressed intention to reconsider the technical, if occult, terms it uses for forecasting (whether English or Filipino), which sounds as if they never changed since the days of Amado Pineda. Ah, PAGASA, whom the president will blame for inaccurate weather predictions. But that's like yelling at the maid over how filthy your house is without even giving her a broom. Who cares about a clean government, the respect for human rights, social justice and all that crap if everything can be wiped out by just one big-ass rainfall?
ADVERTISEMENT - CONTINUE READING BELOW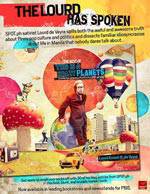 CONTINUE READING BELOW
Recommended Videos
This is a Crazy Planets is available in newsstands, bookstores and supermarkets nationwide for only P195. For more information, click here.
Artwork by Warren Espejo.
Share this story with your friends!
---
Help us make Spot.ph better!
Take the short survey
Load More Stories