Top 10 Craft Beers to Try
We asked the experts which brews are best to chug on for a get-happy buzz.
We have nothing against good ol' San Miguel, but we thought we'd give these yummy craft beers some well-deserved attention. "Craft beer" refers to beer produced by smaller, non-commercial breweries. These imported brews are often made using more traditional methods, like substituting corn or rice for barley.

SPOT.ph asked Jim Araneta of Global Beer Exchange for his top ten picks for your next happy hour (in no particular order).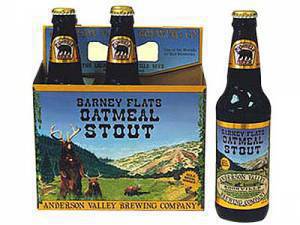 1. Barney Flats Oatmeal Stout
Buzz Factor: 5.7% alcohol content
Flavor: Not for the faint-hearted, this dark brown-black colored brew is a strong stout with a subtle bitterness and hints of coffee.
Best paired with: The Oatmeal Stout is a dessert beer so is best when drank post-meal.
Where to get it: Basilio's at the Fort Global City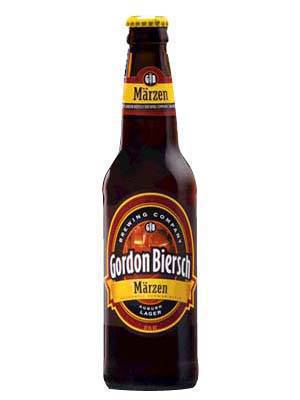 2. Gordon Biersch Marzen
Buzz Factor: 5.8% alcohol content
Flavor: The roasted barley taste and slightly sweet caramel malt combo of the Marzen makes it dangerously easy to drink.
Best paired with: Sample various sausages with this strong beer to counter the bitter notes of the brew.
Where to get it: Brasserie Boheme in Salcedo Village, Makati
ADVERTISEMENT - CONTINUE READING BELOW

3. Ballast Point Yellowtail Pale Ale
Buzz Factor: 4.6% alcohol content
Flavor: One of the lightest beers in the bunch in terms of alcohol content, the yellow-colored beer has a subdued fruitiness to it, making it easy to guzzle down.  
Best paired with: The pale ale goes well with pizza and chicken dishes.
Where to get it: Basilio's at the Fort Global City


4. Rogue Dead Guy Ale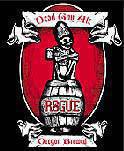 ADVERTISEMENT - CONTINUE READING BELOW
Buzz Factor: 6.2% alcohol content
Flavor: Its name sounds a bit scary, but this bottle with roasted malt and toffee-ish flavors is rich, sweet, and refreshing.
Best paired with: Pair the Dead Guy Ale with beef-topped pizza so its flavors will come alive.
Where to get it: Brasserie Boheme, No. 38 Sports Lounge and Grill, 145 Spasso Italian Tapas and Wine Bar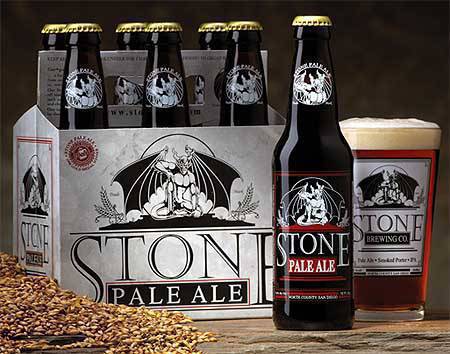 5. Stone Pale Ale
Buzz Factor: 5.4% alcohol content
Flavor: Deep amber in color, and robust and full-flavored, this ale is intensely bitter and creates a strong buzz.
Best paired with: Ales are often called the "red wine" of beer so they go well with fish and some meat dishes. A winning bar chow combo to go with this ale: seafood kebab.
Where to get it: Basilio's at the Fort Global City

ADVERTISEMENT - CONTINUE READING BELOW
6. Southern Tier India Pale Ale
Buzz Factor: 7.4% alcohol content
Flavor: The Indian Pale Ale is a smooth, aromatic drink with only the slightest hints of bitterness. It hits you strong and hard.
Best paired with: Enjoy with spicy chicken wings with cheese.
Where to get it: Restaurant 101 at Enderun Colleges, Fort Global City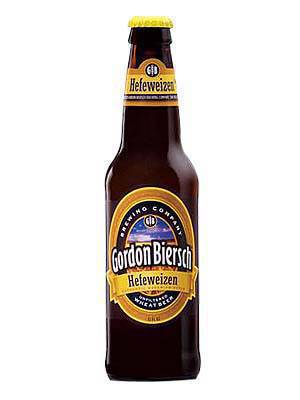 7. Gordon Biersch Hefeweizen
Buzz Factor: 5.4% alcohol content
Flavor: Made with wheat, this German-style lager has a hazy orange and golden amber color with creamy vanilla flavors and hints of earthy malts. Smooth and creamy, it also smells of lemon peel and malt.
Best paired with: It may be weird to pair brews with cheese, but this pairing surprisingly works with the Hefeweizen.
Where to get it: 145 Spasso Italian Tapas and Wine Bar and Basilio's at the Fort Global City


8. Stone Arrogant Bastard Ale
Buzz Factor: 7.2% alcohol content
Flavor: With brownish-ruby hues, this bottle can be aggressive on the palate. A bitter grapefruit taste dominates your first gulp, before it's overpowered by a semi-sweet caramel flavor and a bitter aftertaste.
Best paired with: Ideal with spicy and meat dishes. Hot buffalo wings, anyone?  
Where to get it: Basilio's at the Fort
ADVERTISEMENT - CONTINUE READING BELOW

9. Rogue Chocolate Stout
Buzz Factor: 6% alcohol content
Flavor: One of Rogue's artisan brews, this dark-colored beer has mellow oat flavors, a chocolate malt taste, a slight nutty flavor, and a bittersweet finish.
Best paired with: Try this with beef dishes such as steak, or be adventurous and try it with chocolate desserts like pudding and chocolate mousse.
Where to get it: Maitre Chocolatier in Bel-Air Village, Makati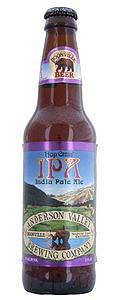 10.Anderson Valley Hop Ottin' India Pale Ale (IPA)
Buzz Factor: 7% alcohol content
Flavor: Smooth, deceptively pale in color, and fresh with grapefruit sweetness, this ale may smell like vanilla but it flaunts a decidedly bitter flavor.
Best paired with: Drink with pepperoni pizza, Cajun, or Mexican fare.
Where to get it: Basilio's at the Fort Global City
ADVERTISEMENT - CONTINUE READING BELOW
Photographs from Global Beer Exchange, stonebrew.com (Stone Pale ale), avbc.com,
Load More Stories