Shut Up, It's Not Christmas Yet!
"Aba,Humbug!" mutters our SPOT.ph blogger as he protests the early-fication of Christmas in the Philippines.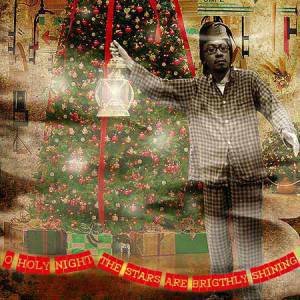 I don't care if it's 65 days or three centuries to go before Christmas. We'll deal with Christmas when it comes, or when my calendar says, "December" or "December 16." And that's only when I start to worry about shopping lists and hams and decor and all that crap. Regularly making countdowns only compounds our already brutal stress levels. Counting down the days does nothing but worsen the traffic on Edsa, which in turn sets fire to tempers, thus resulting  into breakouts of  brawls and gunfights. The countdown to Christmas swings like the proverbial Damocles sword over our heads. "Must get to Divisoria to buy shirts in bulk." "Must drive all the way to Alabang for preprod re Christmas concert." "Must swing by Toy Kingdom, get gift for annoying inaanak whose name I can't even remember, and whose parents I don't even know." "Must show up at fifth welcome dinner for the balikbayan friend for the night." By the 24th of December, you're already a walking, breathing tangle of angst and neuroses. We don't even need Jack Skelton to give us the nightmare before Christmas. Or, rephrasing Dickens, it's the Ghost of Christmas F*cked.
We like to boast of how the Philippines celebrates the longest Christmas in the world like it's a genuine point of pride. Really, what does that say? Or prove? That we like to party a lot? That we're a religious lot? Dude, we can't even listen to the bishops when they tell us that condoms will all send us to hell. Manny Pacquiao and DJ Q-Bert are something to be proud of.  Horrendous traffic from SLEX all the way to NLEX, insane buses,  abusive cab drivers, a sudden spike in crime rates and cardiac incidents aren't.
ADVERTISEMENT - CONTINUE READING BELOW
Of course you'll say, "What a freaking scrooge! Maybe this guy had a bad childhood." On the contrary. I consider myself lucky--often I didn't get the Tamiya R/C or that Macross set I asked from Santa, but I've had the best Christmases any child could have. I have a great family, and my father and mother never threw plates at each other over noche buena or cursed each other to a lifetime of gout and vehicular accidents. And make no mistake about it, I still look forward to every noche buena and all that warm and fuzzy crapola.
CONTINUE READING BELOW
Recommended Videos
But what I protest is the premature and rather hyperbolic way in which society shoves Christmas in our faces. I know everyone loves the season and if it does promote peace, love, and happiness, then well and good. But let's not kid ourselves: I'd swallow that peace, love, and happiness schtick anytime if those billboards only didn't try to sell me jeans, underwear, soda, shampoo, and burgers. Merry Christmas ba kamo? Thank you, but I won't go to your stupid mall. In this day and age, a visit to the mall has become an invitation to a nervous breakdown--from the brutal commute to the infernal traffic to even more brutal parking to the racket of people recording themselves in videoke booths. And please, "Silver Bells" in the first week of September? Seriously, a cardboard snowman, fake pine trees, and Styrofoam sleighs in the middle sweltering Edsa? And come on, "Jingle Bells" at the end of every primetime newscast?
ADVERTISEMENT - CONTINUE READING BELOW
Oh sure. Because it makes people feel good? Because it brightens the collective mood? When big businesses says "holiday spirit" and "Yuletide greetings" it really means "buy stuff." Insidious materialism. This is nothing new. Nothing wrong with liking stuff, of course. I like stuff, too (But am too afraid of the PDEA. Kidding). But when every likes stuff, people oftentimes do things to be able to buy stuff--sometimes not very nice things, like stick an ice pick into your back and grabbing your bag and cellphone (if you were texting or calling while riding the jeep, then you deserve it, stupid). All because we put obscene emphasis on the Big Day, which according to television commercials would be incomplete without queso de bola and glazed ham. And the time comes when desperate people do desperate things just to have queso de bola and glazed ham on their table (with a small packet of shabu for the optional post-dinner celebration perhaps).
It's not Christmas yet, don't rush me. It's still two months away. Don't bludgeon me with those silly jingles and that vertiginous decor. Leave me in peace and let me celebrate October just as nature, history, and Ray Bradbury had envisioned it--somber, autumnal, teetering on the brink of helplessness and terror (October is the month of the Russian Revolution and the birth month of Nietzsche, Gandhi, John Lennon, Kim Kardashian, and Zac Efron). Let the people savor each month for all its distinct tempers and temperatures, all its highlights, plateaus, and the lowest lows. Let us not be blinded by the anticipation of the future, if in so doing we fail to grasp the meaningful pleasures of the present. This is what Zen practitioners call mindfulness--where each act, every gesture, every even should be the focal point of our energies, not as mere prelude to some other thing that needlessly consumes our attention and resources. In so doing, even the simple act of sweeping the floor or washing dishes can be elevated to the level of prayer.
ADVERTISEMENT - CONTINUE READING BELOW
And prayer is what we need. For underneath all that jingle jangle, that euphoria of tinsel,  lurk things dark, things evil that slowly gnaw away at the fraying end of our collective sanity. Shing-a-ling, hear them ring, soon it will be Christmas Day.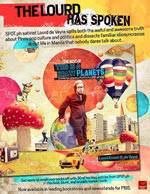 This is a Crazy Planets is available in newsstands, bookstores and supermarkets nationwide for only P195. For more information, click here.
Share this story with your friends!
---
Help us make Spot.ph better!
Take the short survey
Load More Stories