Top 10 Cutest Pinoy Tycoons
SPOT.ph lists the top tycoons who can lead us into temptation.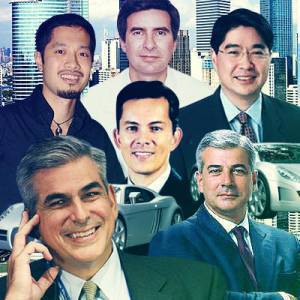 Whether they're born into wealth or self-made, tycoons always command attention--mainly because they're the captains of  industry, the movers-and-shakers of the things that fuel the country's economy. Then again, this just-for-fun SPOT.ph list featuring 10 of the country's most visible tycoons isn't really about their corporate conquests or groundbreaking business milestones. Yes, once again, we're just focusing on the mind-boggling matter of...who is the cutest among them. What can we say? It's our guilty pleasure. (Admit it. It's probably yours, too.)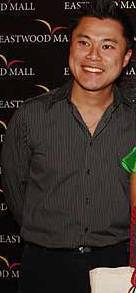 Kevin Tan in a photo by Yas Salanga, courtesy of PEP.ph.
10. KEVIN TAN
The son of developer Andrew Tan, he is the commercial division head of the Megaworld Corporation which, according to an article by The Philippine Star's Ching Alano, boasts of completing "more than 250 residential and office buildings." The company founded by his father is responsible for developing properties such as Eastwood City in Libis, McKinley Hill in Taguig, and Newport City in Pasay. Photogenic with high cheekbones and a square jawline, Tan also always has "good hair." Those who have seen him up close say he's a charming chinito who's always well put together.  It's hard to believe that the guy even sweats. Plus, he does have nicely shaped lips. (You'll surely notice them once you get over the fact that he's a real estate dynamo.)
ADVERTISEMENT - CONTINUE READING BELOW
9. IAN KING
He's the managing director of Victoria Court, his family's motel chain. While credit should be given to the older Kings for setting up the business, the younger Kings should be applauded for making the motel cool. Case in point: Many Pinoys can now openly talk about the place. (So much for their popular logo.) The rooms now feature fun themes--such as the Oval Office and the Austin Powers Decor--that have definitely attracted more patrons. King, who is engaged to supermodel Joey Mead, is certainly not a stuffy tycoon. He is seductively sinewy and, in some angles, almost pretty.
CONTINUE READING BELOW
Recommended Videos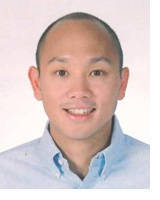 Photo posted on the Wharton University of Pennsylvania website.
8. CHRIS PO
Po is the chief executive officer and president of Century Canning Corporation. He has an MBA from Harvard, a B.S.E. in Finance from the Wharton School and a B.A.S. majoring in Systems Engineering from the School of Engineering and Applied Sciences, both at the at the University of Pennsylvania. People, of course, simply refer to him as "the guy who owns Century Tuna" or "the guy who married actress Nanette Medved." Po has a low-key all-grown-up boy-next-door vibe that's downright endearing. (We completely understand why you fell for him, Nanette.)
ADVERTISEMENT - CONTINUE READING BELOW
Lance Gokongwei looks like the perfect CEO.
7. LANCE GOKONGWEI
The son of businessman John L. Gokongwei, Jr. is the president and CEO of JG Summit Holdings, Inc. Since we're not really well-versed in business news lingo, we have break it down in simpler terms. His family owns Cebu Pacific, Digitel, Robinsons Malls, Sun Cellular, the Universal Robina Corporation, and yes, SPOT.ph's mother ship, Summit Media. That's airplanes, malls, telecommunications networks, magazines, websites, and food items. Gokongwei reminds you of that shy, studious, bespectacled boy in grade school who didn't know that he could actually make girls go gaga over him. He's been called a deadringer for Jay Manalo, whose Mano Po tycoon role was supposed to be based on Lance.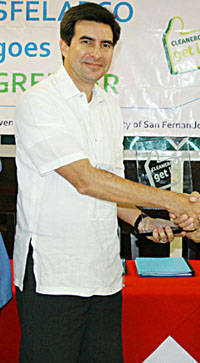 Photo from aboitizpower.com.
6. LUIS MIGUEL ABOITIZ
Aboitiz has been a senior vice president at Aboitiz Power Corp., since 2009. His family also has stakes in banking and shipping. In any case, we can't deny the fact that Aboitiz's mestizo good looks make women of all ages swoon. He's married to half-Austrian beauty, graphic designer Barbara Bradner. Friends say he's got a funny, kooky side too. You could say he's electrifying.
ADVERTISEMENT - CONTINUE READING BELOW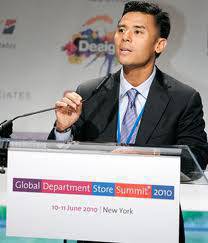 Photo from dssummit2010.org.
5. DONNIE TANTOCO
He is the president of Rustan's Supercenters, Inc., which owns and runs the Shopwise and Rustan's Supermarket chain. People who know him describe him as driven--since he first held his first summer job as a supermarket bagger at age 8. He's already 44, but his solid build and fabulous bone structure make him look years younger. He's hotter than a Rustan's sale!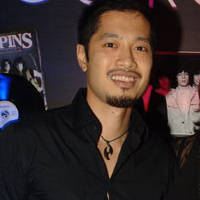 ADVERTISEMENT - CONTINUE READING BELOW
4. ATTICUS KING
Hip and debonair, this thirty-something is a savvy businessman who's involved in running Uno magazine and his family's motel chain, Victoria Court. Unlike most tycoons who are hardly seen partying, he drops in on Metro Manila's hot happenings. And, oh, his girlfriend is actress Iza Calzado. This guy makes being a tycoon look damn cool.
3. FRED UYTENGSU
He is the president of the Alaska Milk Corporation, "one of the leading publicly listed consumer foods company in the Philippines." Basketball fans may just know him as "the man who owns the Alaska Aces," and those old enough will remember him flashing a milk moustache in the Alaska Milk commercials in the 70s. Uytengsu is into serious sports--he's into triathlons and it shows. He's competed in three Ironman races, was on the Philippine National Swim Team and University of Southern California varisty swim team. His body alone is to-die-for, but his flawless face really seals the deal. We'd probably be speechless if we see him. (Well, maybe we'll end up asking him, "Got milk?")
2. FERNANDO ZOBEL DE AYALA
The president of the Ayala Corporation, holding company of the Ayala group is also the Chairman of Ayala Land. But we're more fascinated by the fact that he looks like a movie star, back in the days of Old Hollywood when actors were gorgeous and classy. It's almost a sin for him to look this good when he's already pushing 50. Then, wait 'til you see his taut quads and biceps in bodyfit triathlon Spandex...
ADVERTISEMENT - CONTINUE READING BELOW
1. JAIME AUGUSTO ZOBEL DE AYALA

Yes, folks, Fernando Zobel de Ayala has an older brother who looks just as mindlessly cute as he does. Jaime Augusto is the chairman of the Ayala Corporation and shares CEO duties with his brother. Their family has stakes in real estate, malls, banking, and telecommunications. Fondly called JaZa, from his salt-and-pepper hair to his sexy voice, this man is dynamite. He is married to entrepreneur, socio-civic leader and philantropist Lizzie Eder, who once told Marie Claire she fell in love with him because he was such a decent and reliable man. Reporters who have interviewed him say that he has a "shy" side. Which only makes us fantasize about him more.
Art by Warren Espejo, photos from credited sources.
Share this story with your friends!
---
Help us make Spot.ph better!
Take the short survey
Load More Stories