Top 10 Must-Try Cocktails and Shooters in Metro Manila
SPOT.ph scoured the bar scene for the city's best booze to try.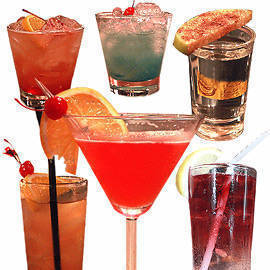 The local bar scene is overflowing with buzz-worthy booze.  SPOT.ph scoured the city's night spots for the most exciting cocktail and shooters to sip (or chug) on for your next night out.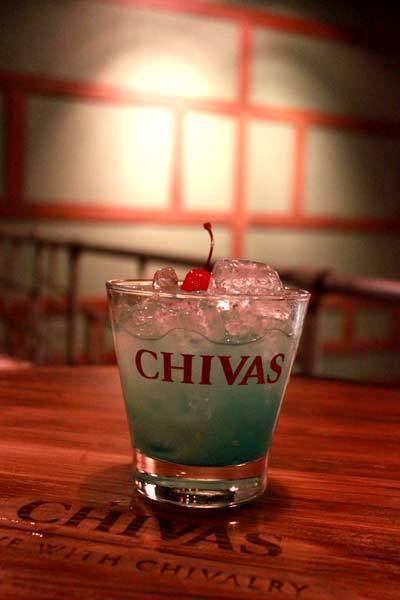 10. The Hudson (P140), Borough

Drink if you're: a Whisky man or gal
It probably got its name from the blue waters of the famous New York river. The Hudson mixes a shot of Chivas Regal whisky with lychee juice, blue curacao, and sour mix made with citrus juices. It only gets smoother as you let the ice melt so let it sit for a while. This blue booze makes a good sipping drink for long conversations on a steady night out.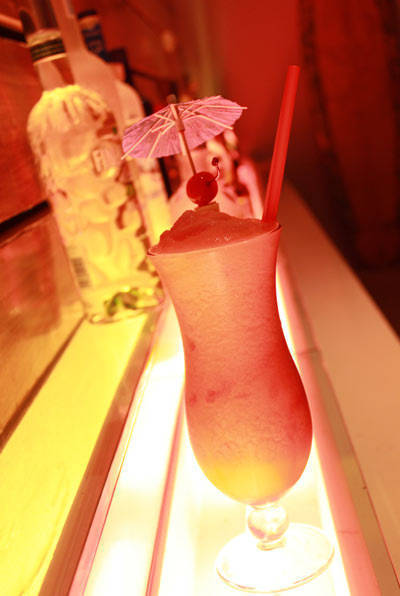 9. Strawberry Piña Colada (P175), Casa Nami Surf Pub
Drink if you're: not really a drinker.
So what if you're not a piña colada fan? Casa Nami's strawberry version could make you a convert. Light, creamy, and delicately sweet--it kind of tastes the way summer feels. The creamy concoction owes its tropical taste to a blend of strawberry puree, coconut milk, and cream, but the secret is in its spiced rum. Perfect for laidback nights when the farthest thing from your mind is work, or calories.
ADVERTISEMENT - CONTINUE READING BELOW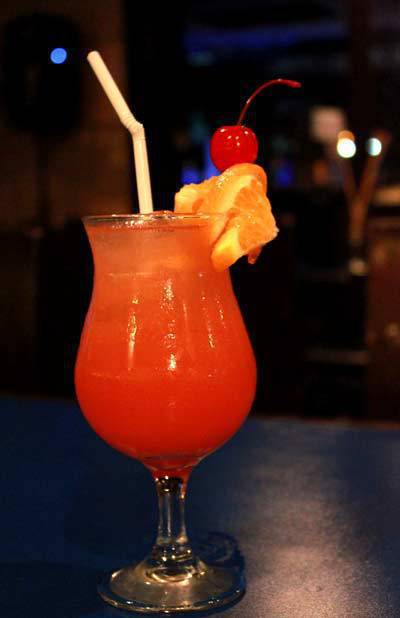 CONTINUE READING BELOW
Recommended Videos
8. Sunburn (P220), Il Ponticello
Drink if you're: missing summer
Don't be deceived by this seemingly innocent-looking cocktail. After all, this pink drink comes from the same guys who introduced infamous traydor cocktails like the Azurri, Bend Me Over, and Coco Lychee Martini. Ponti's Sunburn, one of the establishment's hush-hush drinks (only the regulars know it exists), marries the coconut flavor of Malibu rum with the amaretto's almond-flavored aftertaste, over a tropical fruit juice base.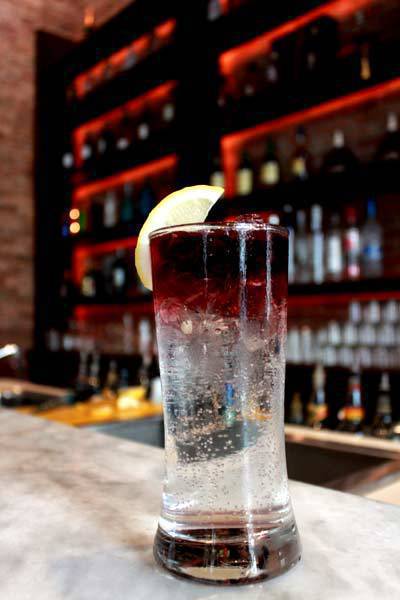 ADVERTISEMENT - CONTINUE READING BELOW
7. Pretty Princess (P180), Republiq
Drink if you're: a Vodka-Sprite devotee
Some drinks don't need ten liqueurs to make an impression. Republiq's Pink Princess keeps it light and simple, but the wine-stained top adds a nice, slightly sour touch. The dainty drink features a nice vodka kick, and the red wine counters the sweet Sprite base. This is the kind of cocktail that's easy to get along with and hard to get tired of.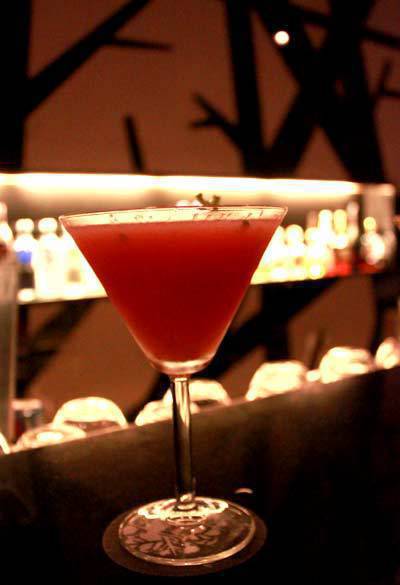 6. Here Comes the Fun (P445), Establishment
Drink if you're: feeling flirty
Created by New York mixologist Joseph Boroski, this is one precisely-mixed cocktail that balances watermelon and lychee juice perfectly. Honey and vodka add a smooth kick and unlike other cocktails, it leaves a clean, fresh taste in your mouth. Fresh watermelon and lychee chunks float about so you'll have something to chew on.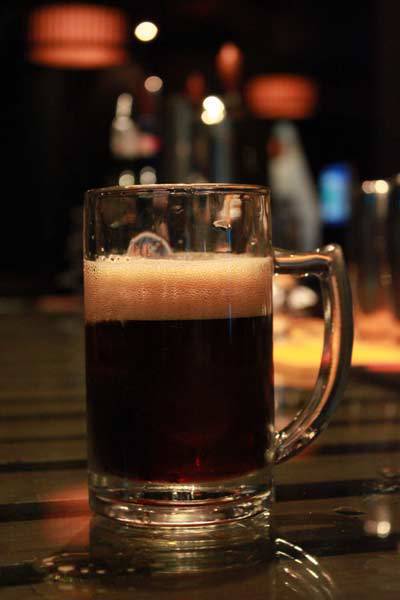 ADVERTISEMENT - CONTINUE READING BELOW
5. Keg Bomb (P200), Keg
Drink if you're: in need of a quick pick-me-upper
Keg Bomb creates a big coffee-like buzz that jolts you awake. This is the bar's answer to the Jager Bomb but instead of a jagermeister shot, it uses Irish whisky (Bailey's mixed with whisky), and replaces red bull with a mug of cerveza negra. There's no other way to drink this darker, chocolatey alternative than to chug it in one go; take too long and the cream from Bailey's will curdle quickly once mixed with lager.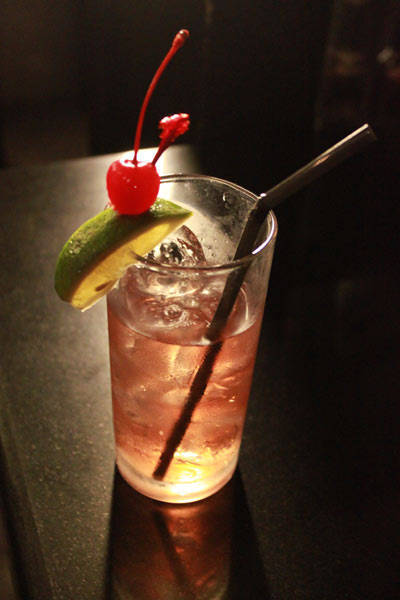 4. Absolute Royal Fuck (P160), Reserve
Drink if you: need something strong, fast
When you name a drink with obscenities, you know you've got a thing or two coming. Absolute Royal Fuck is like the Cosmopolitan's cocky, less sour, manlier cousin. This cocktail mixes Absolut vodka with Jack Daniels, peach liqueur, and cranberry juice. Don't be fooled by its girly color--this ballsy drink can make grown men blush.
ADVERTISEMENT - CONTINUE READING BELOW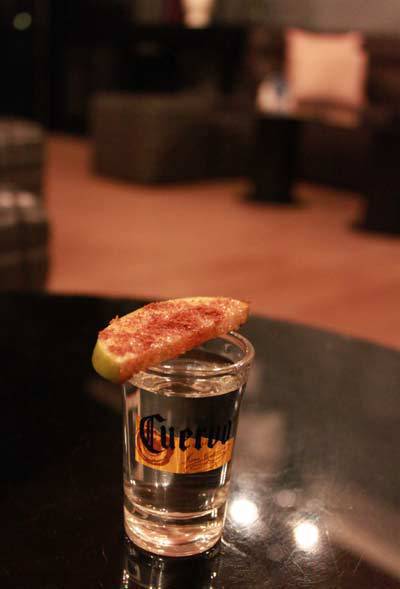 3. Apple Pie Shooter (P150), Attica
Drink if you're: a cinnamon lover
Attica's Apple Pie shooter tastes exactly like it sounds. The pie flavor comes from a mix of apple-flavored Bacardi and Goldschläger, a premium liqueur known for projecting hints of cinnamon. Shots that make you grimace are a pain to wolf down, but this one goes down easy. There's a good chance you'll want seconds, if only for the crisp, brown sugar topped slice of green apple it comes with.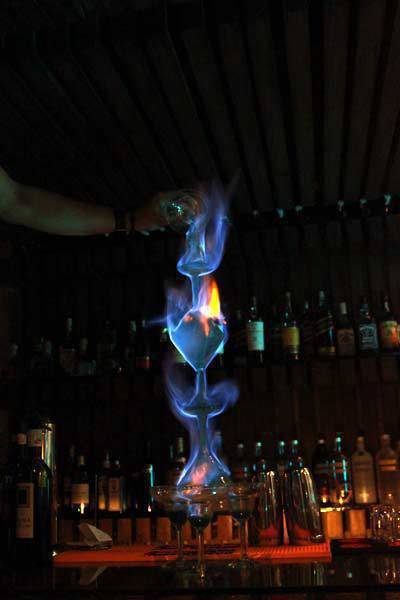 ADVERTISEMENT - CONTINUE READING BELOW
2. Trio Nitro (P350), Keg
Drink if you're: feeling adventurous
As far as presentation and showmanship go, this dramatic drink gets an A+. It  starts with the bartender setting the Sambuca, blue curacao, Kahlua, and Baileys mixture in flames before slowly pouring the mixture over a three-tier tower of tall cocktail glasses. Then the flaming concoction drips its way down to three hot shooters. Taste-wise, the Sambuca's anise flavor might bring memories of Absinth. Order it to get the party started or save it for the night's grand finale, this theatrical conversation-starter is strictly for nights you want to remember...or forget.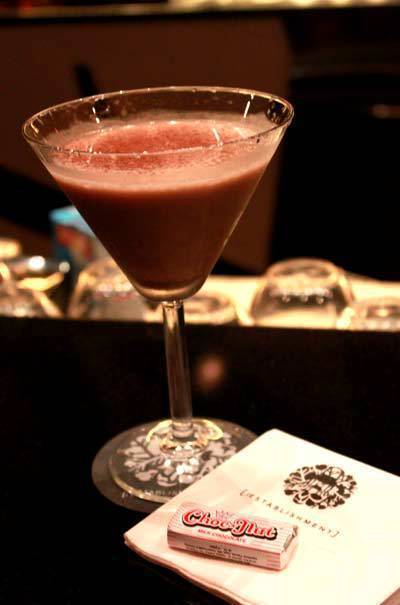 1. Chocnut Martini (P205), Establishment
Drink if you're: a Chocnut-oholic
The Filipino version of the chocolate martini uses a secret chocnut liqueur recipe to reinvent the famous cocktail with a nuttier, uniquely local twist. Mixed with  Absolut vodka, Jim Beam bourbon, soy milk, and topped with cocoa powder, this smooth operator pulls off the chocnut flavor seamlessly. This is the kind of drink that prompts you to tell others about it. By nature, it begs to be tried.
ADVERTISEMENT - CONTINUE READING BELOW
Photos by Pocholo Mendoza (Borough, Attica, Reserve) and Kris Alcantara (Establishment, Il Ponticello, Keg, Republiq, and Casa Nami)
Share this story with your friends!
---
Help us make Spot.ph better!
Take the short survey
Load More Stories