20 Dates Under P500
Go on a parachute ride, feast on aphrodisiacs, go on a Manila Bay sunset cruise + more dates that won't break the bank.
When date night rolls around and the week's expenses has left you strapped for cash, skip the unimaginative DVD-marathon-on-the-couch routine and opt for SPOT.ph's 20 cool ideas that are big on fun but won't break the bank.
Below, we round up cheap dating places in Manila. You're welcome.
EAT
39 Malingap St., Teachers Village, Quezon City
Tel. 441-1773 / (0915) 811-6666
Open daily for lunch and dinner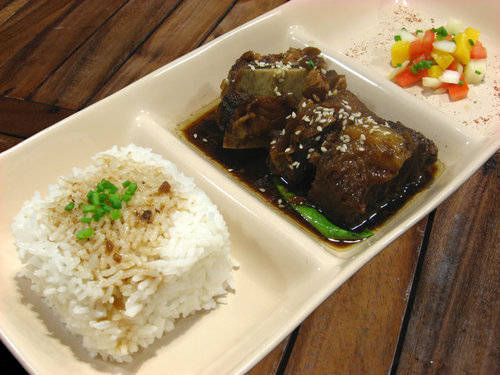 Pino is among the quaint restaurants that dot Malingap St. in Sikatuna Village and has quickly grown into one of the neighborhood's most popular food haunts. Perfect for a date that's casual yet out of the ordinary, the budget-friendly restaurant offers inventive Pinoy cuisine that recreates classic dishes. Chef recommendations include the Red Wine Adobong Tadyang (P210), and the Binagoongang Bagnet (P225).
Total Cost: P435++
2. Carlo's Pizza, Capitol Hills
G/F Capitol Greenstreet Capitol Hills Golf Club, Capitol Hills, Old Balara, Quezon City
Tel. 931 1111
Open Mondays to Thursdays and Sundays, 9 a.m. to 12 m.n.; Fridays and Saturdays, 9 a.m. to 2 a.m.
ADVERTISEMENT - CONTINUE READING BELOW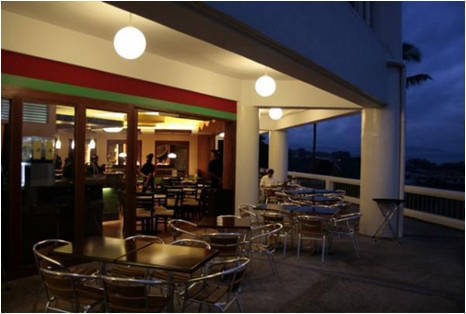 CONTINUE READING BELOW
Recommended Videos
There are tons of pizza places in Manila, no doubt, but few offer as cozy an ambience and a panorama of the city like Carlo's Pizza in Quezon City. The restaurant is tucked in the quiet Capitol Hills Golf Club neighborhood, away from the din of the city. As soon as the sun is down, head to this part of town and dine al fresco while enjoying a Basilicata pizza (P220) for two with red house wine(P110/glass).
Total Cost: P440++
123 V. Luna Extension (Maginhawa St.), Sikatuna Village, Quezon City
Tel. +639216818989
Open Mondays to Saturdays, 10 a.m. to 11 p.m. and Sundays, 10 a.m.to 10 p.m.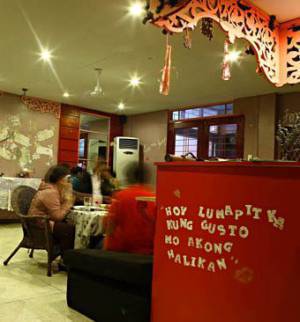 ADVERTISEMENT - CONTINUE READING BELOW
Whether or not the idea of magic potions and love spells are too farfetched to be believed, hardly anyone can contest the unique charm of Gayuma Ni Maria. The restaurant's reemergence near the Maginhawa St. neighborhood brings back favorites like Start with I Love You, Cross My Heart (P195), chicken topped with asparagus, cheese and mushroom, and Exotic Lover (P165) tuyo sautéed in olive oil on pasta. For dessert, feast on Beat Sex Any Day (P75) and find out whether there's any truth to the cake's name. See more photos of their food in their Spot.ph feature.

Total Cost: P435++



172 B-Gonzales St., Loyola Heights, Quezon City
Tel. 929-4186 / 927-1990
Open from Sundays to Thursdays, 11 a.m. to 9 p.m.; Fridays and Saturdays, 11 a.m. to 11 p.m.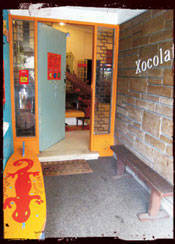 Chocolate is said to be the ultimate aphrodisiac and its versatility extends beyond dessert. Try Xocolat's Spiced Chicken (P195) where a mix of chocolate and herbs is used to make the scintillating dish. If you're not into spicy food, try Homemade Chorizo Panini (P195) for a light but filling entree made to taste like it came from mom's kitchen. The restaurant's home-like interiors provides an intimate setting perfect for cozy first dates.

ADVERTISEMENT - CONTINUE READING BELOW
Total Cost: P380
1002 Arnaiz Avenue (Pasay Road), Makati City
Tel. 888.5170
Open daily, 6:30 a.m. to 9:30 p.m.


ADVERTISEMENT - CONTINUE READING BELOW
Dinner dates might create an all too serious setting for a first date but going out for lunch may seem way too casual. Why not try a friendly mid-afternoon date? Nick's Café sits inside Tower Inn Makati and offers merienda buffet at P110 per person. Feast on Filipino crowd pleasers that go easy on the pocket such as dinuguan and puto, tokwa't baboy, and assorted kakanin while enjoying a hotel ambiance.

Total Cost: P220++
ADVERTISEMENT - CONTINUE READING BELOW
The Collective, 7274 Malugay St., Barangay San Antonio, Makati City
Tel. 0918 4501714
Open Mondays to Thursdays, 12 p.m. to 9 p.m.; Fridays to Sundays, 12 p.m. to 11 p.m.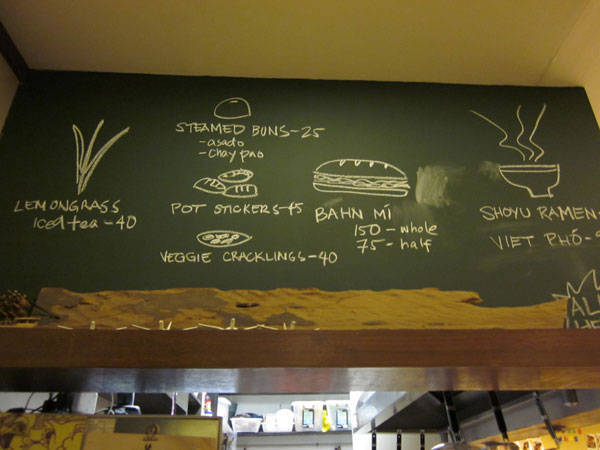 There are only six things on the vegetarian-friendly menu because they don't need much to impress you. The Shoyu Ramen is a standout at P95, featuring noodles, spinach, soya meat, and a hearty Shitake broth. The Bahn Mi (P150 whole, P75 half), is a traditional Vietnamese sandwich that makes a filling entree despite not having any meat in it. There's also Adobo steamed buns (P25) to pick on if you want something light. Tucked in an unassuming corner at The Collective, Wabi-Sabi is one of those rare Makati finds that stretches your P500 much more than you would expect.

Total Cost: P250
7. Banchetto Weekend Overnight Street Food Fiesta
Emerald Ave. Ortigas, Pasig City
Open Fridays 12 m.n. to Saturdays 11 a.m.
ADVERTISEMENT - CONTINUE READING BELOW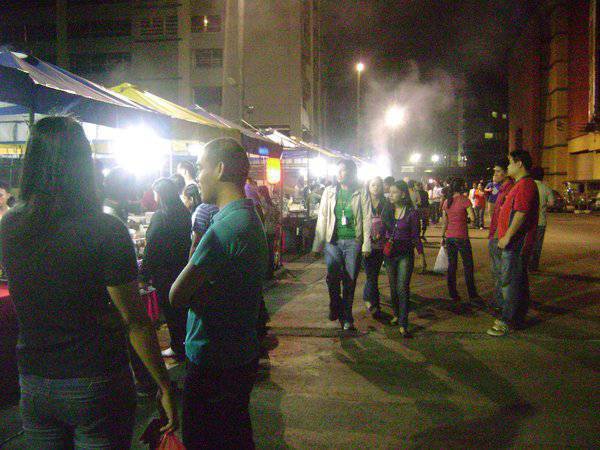 Following the success of weekend markets in the Salcedo and Legaspi villages, here comes Banchetto in Ortigas with operating hours that don't require you to get up early on a weekend. The overnight street food fiesta starts at 12 midnight on a Friday and lasts until 11 a.m. Sunday. Binge on local street food like barbecue, isaw, and fishballs, or try a variety of flame-grilled burgers that go from P70 to P150. You're sure to be full by the time you reach P500, maybe even less.
Total Cost: P300

DRINK
220 Wilson St. Brgy. Greenhills, San Juan
Tel. 0917-530-5862 / 585-6947
Open Mondays to Thursdays, 7 p.m. to 12 a.m; Fridays and Saturdays, 7 p.m. to 3 a.m.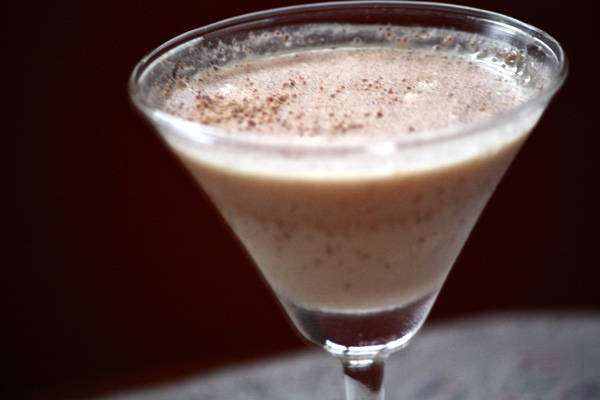 ADVERTISEMENT - CONTINUE READING BELOW

Take a moonlit drive to Luna Bar on Wilson St. where you can kick back and get to know your date over Luna's Chocnutini [P170]. Not a vodka drinker? Try a glass of their flavored beer [P75] and order a plate of Chorizo Croquetas [P170]. The ambience here is relaxing enough for you to have sparkling conversations over yummy drinks-it's not one of those loud bars where you can barely hear each other.

Total Cost: P425

9. Conspiracy Garden Cafe
59 Visayas Avenue, Quezon City
Tel. 453-2170
Open daily, 5 p.m. to 2 a.m.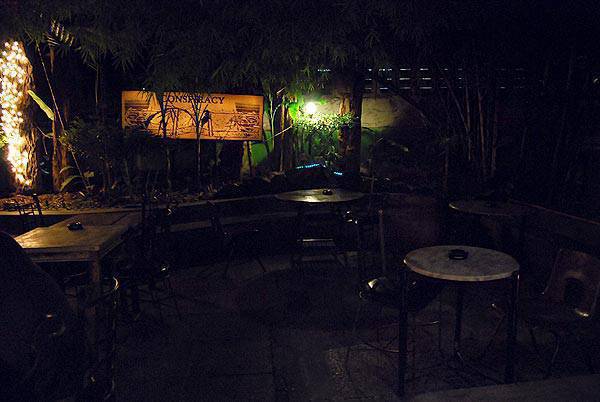 Craving for some artistic stimulation? Music and poetry rule this garden cafe and the laid-back space features live gigs at P100 to P120. Gary Granada, Noel Cabangon, Cooky Chua, Joey Ayala, Bayang Barrios, and Cynthia Alexander are all part-owners. Conspiracy has become home to young artists looking for their big break--who knows, you might get to witness the next Charice in-the-making in this Diliman hangout.
ADVERTISEMENT - CONTINUE READING BELOW
Total Cost: P200 to P240 + drinks
PLAY
10. ZOOM Treetop Adventure

Cirkulo Verde, Bagumbayan, Quezon City (near Eastwood)
Tel. 928-4595, 928-6867 and 433-2480
Open Fridays, Saturdays and Sundays, 4 p.m. to 12 a.m.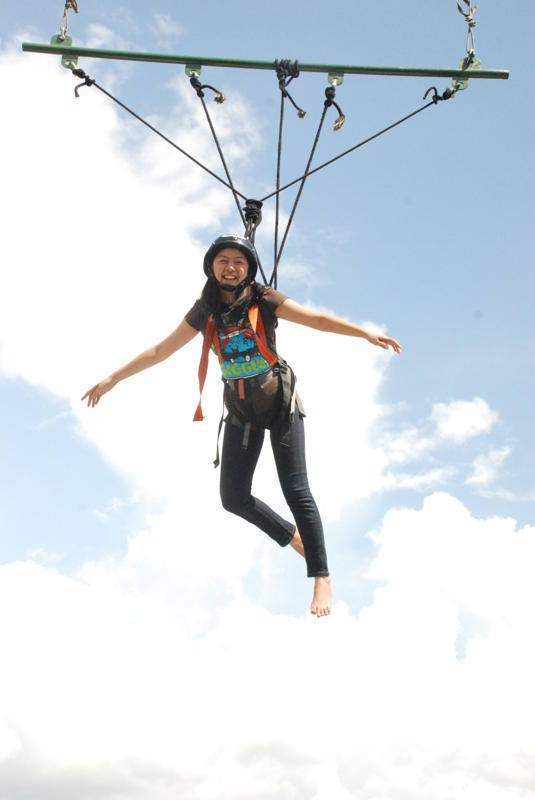 Here's a new date activity where you can literally "fall." Known for motorized ziplining, ZOOM Treetop Adventure's Cirkulo Verde branch now offers a Parachute Ride (P200 per person) that lets you hang face down via a parachute 100 feet from the ground. The perks? Breathtaking views of the Ortigas skyline and a high you can only get from feeling like you're flying. Plus, the dramatic setting might make you channel Leo and Kate and their infamous "you-jump-i-jump" line in Titanic, er, minus the drowning part.
Total Cost: P400++
11. Timezone
Branches all over Metro Manila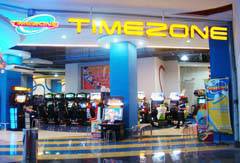 Get kilig playing games and feel like a teenager all over again. Battle it out with novelty arcade staples like basketball shoot-out, air hockey, and Skeeball, or play the games of this generation with dance revolution and guitar hero. Either way, loading P500 in your Timezone card gets you bonus game time. There's only one prerogative on a date like this--loosen up.
ADVERTISEMENT - CONTINUE READING BELOW
Total Cost: P500
12. LazerXtreme
4th floor, Market! Market! Mall, Fort Bonifacio, Taguig
Tel. 852 9379 or 856 64 67
Open Mondays to Thursdays, 10 a.m. to 9 p.m; Fridays to Sundays, 10 a.m. to 10 p.m.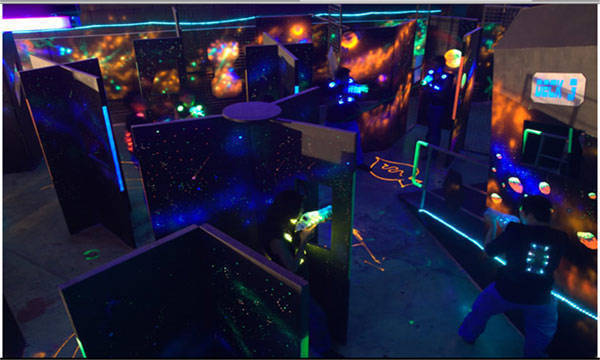 Think of LazerXtreme as baril-barilan in electronic form mixed with taguan. The new twist on the age-old games might trigger nostalgic memories, and if you're a fan, it's probably the closest you can get to a Star Wars experience in the metro. At P170 to P190 per person, you and your date can play for one team or go play against each other; all that sneaking around in the dark makes for great, uhm, foreplay.

Total Cost: P350 to P380
13. Quezon City Memorial Circle
Elliptical Road, Quezon City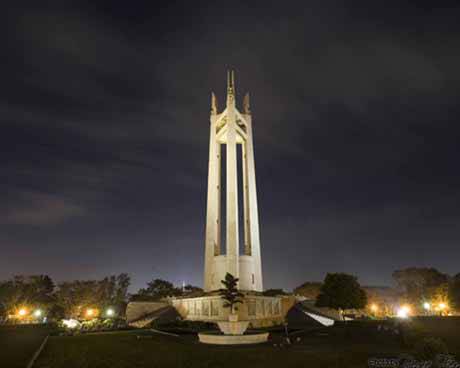 ADVERTISEMENT - CONTINUE READING BELOW
Release those get-happy endorphins and go biking (P80 to P100 an hour per person) in one of the country's classic biking spots, the Quezon City Memorial Circle. The newly restored landmark boasts of cleaner surroundings plus Pinoy dessert stops like "dirty" ice cream cones at P10 each. Walk over to the playground nearby where you can sit and talk on the seesaws, hang out by the monkey bars, or stimulate the mind with a game of chess on the tables with built-in game boards.

Total Cost: P220
14. La Mesa Eco Park
North Fairview, Quezon City
Tel. 430-4051/ 430-5207

We know love is never a walk in the park, but if you head to La Mesa Eco Park, you'll find an abundance of romantic things to do. The entrance fee is P50, and for about P50 to P150 more each, you and your date can go horseback riding, boating at (P80/head), butterfly-watching (P30 each), or you can sneak in some underwater cuddling time at the salt water pool (P80/head). QC residents enjoy discounts.
ADVERTISEMENT - CONTINUE READING BELOW
Total Cost: P100 to P500, depending on activity
EXPLORE
15. Ayala Museum
Makati Avenue cor. De La Rosa Streets
Tel. 7577117 to 21
Open Tuesdays to Fridays, 9 a.m. to 6 p.m. and weekends, 10 a.m. to 7 p.m.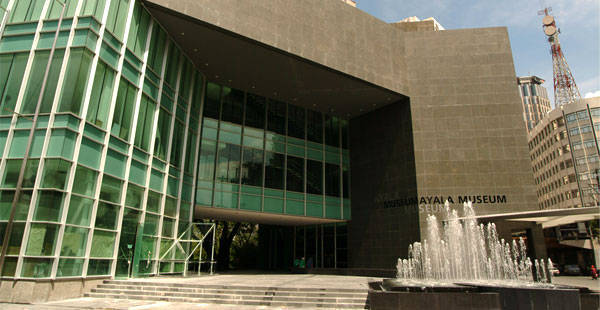 Ogle masterpieces by local artists and add culture to romance. At P150 per person, the entrance fee is a small price to pay for a date that lets you geek out on gallery after gallery of art and history. Afterwards, grab some coffee next door and people-watch at M Cafe (P85 a cup) or stroll through the Greenbelt park nearby.
Total Cost: P300 to P500


16. Tour your college campus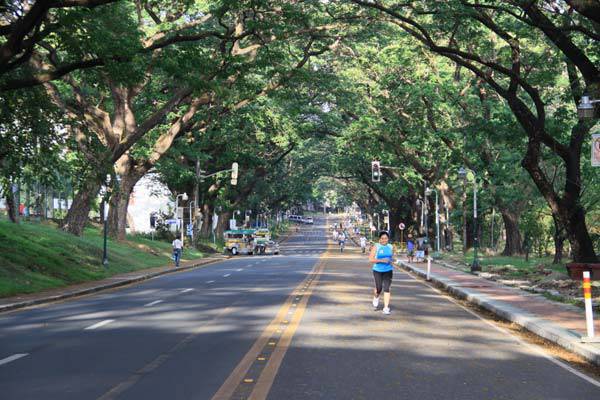 Nothing says "I can see you in my future" more than opening up about your past. Show your date something special to you, like your Alma Mater. Forego the usual movie date and watch a campus play (around P150 to P250), or just walk around the school grounds and take a stroll down memory lane. You might want to check out the cheap eats at the school's cafeteria too.
ADVERTISEMENT - CONTINUE READING BELOW
Total Cost: P200 to P500


17. Fully Booked

Click here for a full list of branches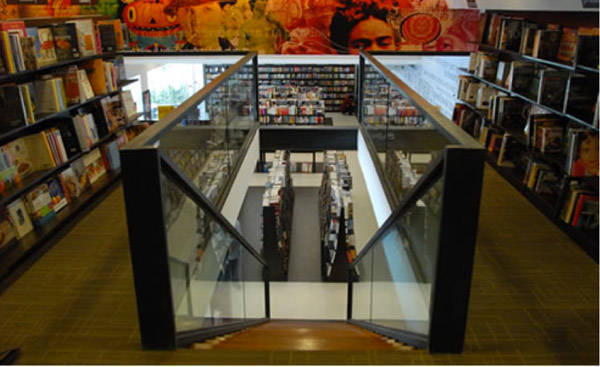 Turn the getting-to-know-you stage into a game at Fully Booked. Instead of telling each other your likes and dislikes, why not show them through your favorite literature? Peruse the different sections with your date and experience books on a more intimate level. Talk about your selections while sitting on one of the sofas. The cost? Nothing. Some say cheap, we say original.

Total Cost: Free

18. Sunset Cruise on Manila Bay
Contact Prestige Cruises
Tel. 832-8967 or (0927)555-5502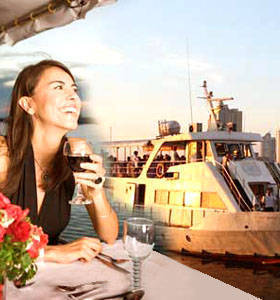 Call it cliché, but Manila Bay's unobstructed views of the sunset has become the go-to spot for lovers at 5 p.m. Sky-watching seems to be one of those romantic things that never gets old anyway, especially since Manila is known for having one the most spectacular views of sundown in the world. Take a cruise along the bay aboard the M/V Spirit of Manila and get swept away for only P250 per person. Check boarding and docking schedules at www.manilabay.net before you go.
ADVERTISEMENT - CONTINUE READING BELOW
Total Cost: P500


19. Go on a picnic
If there ever was a tried-and-tested way to show someone extra special attention, picnics do the trick. All you'll need is a park to spread your blanket on, a basket of goodies, and someone to enjoy it with. Bring some cheese and bread and maybe a bottle of wine (no need for the expensive stuff, some good wines start at P200). Stake out a spot in the Lopez Picnic grounds in Quezon City, Reposo Street and Legaspi Park in Makati, or the Bonifacio High Street grounds. See SPOT's list of picnic-friendly parks in the metro here.
Total Cost: About P400

20. Road trip via MRT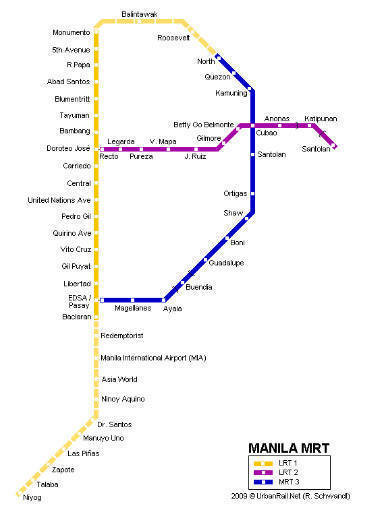 ADVERTISEMENT - CONTINUE READING BELOW
Skyrocketing gas prices shouldn't be the end of road tripping. Ride the Metro Rail Transit from end to end (P15) and find interesting haunts at every stop. For a quick bite, don't overlook the cheap eats available at practically every station. Try the Centris station's siomai stand (P25) and match them with gulaman or buko juice at P10-20, or beat the city heat with Quickly's milk tea (P50) at the Shangri-la stop. Get off at the Araneta station in Cubao and make your way to the artsy district at Marikina Shoe Expo. Map out an itinerary and think of it as going on a date in every city.
Total Cost: About P250
Photos by Kim Lee (Luna Bar), and from www.banchetto.multiply.com, www.manilabay.net, www.pinopinopino.multiply.com, www.carlospizza.net, www.xocolat.com.ph, www.timezone.com.ph, www.lazerxtreme.com.ph, www.ayalamuseum.org, www.quezoncity.gov.ph, www.lamesaecopark.com, www.fullybookedonline.com, www.towerinnmakati.com, www.UrbanRail.net, and Facebook (Gayuma ni Maria).

Share this story with your friends!
---
Help us make Spot.ph better!
Take the short survey
Load More Stories