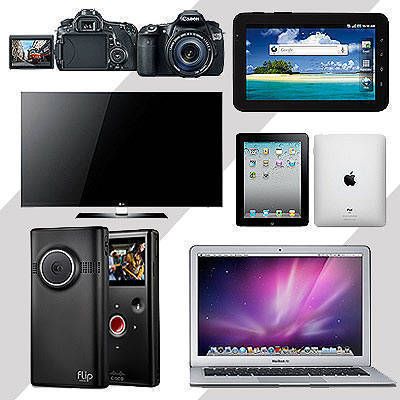 Tablets, touch screen phones, 3D laptops, and more.
2010 has been a happy stretch for geeks and tech aficionados, what with the number of drool-worthy gadgets released this year. Still, there are those that stand out from the pack because of sheer brilliance and the prestige they bring. So here they are folks-we bring you the best of the best of supercool gizmos to lust after.
10. Flip Mino HD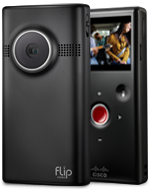 Making it to the tail-end of our list is the Flip Mino HD, a portable video recorder with the ability to record 720p videos or, in layman's terms, HD. Sounds good? Toss in 4 to 8GB of capacity and the ability to upload videos to the web instantly and you've got one gadget bloggers and mobile video enthusiasts will crave for.
Price: P7,995
Available at SM Appliance Center, SM Department Store, Rustan's, Ansons Appliance Center, Digital Walker, Robinsons Appliances, and Wellcom branches nationwide
ADVERTISEMENT - CONTINUE READING BELOW
9. ASUS NX90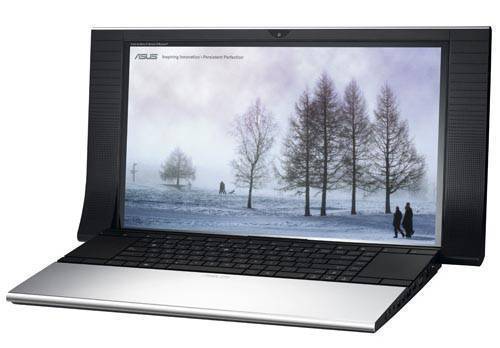 Ah, the NX90, ASUS' high-end desktop replacement that's making quite a buzz because of its good, modernist look and top-notch specs. Just how, er, well-endowed is this bad boy? We're talking about goodies like an Intel Core i7 processor, 6GB of DDR3 RAM, up to 1TB of hard disk space, and NVIDIA GeForce GT335M (1GB) graphics all tucked under its hood. And if that's not enough, the NX90 has two touchpads, a clear, 18.4-inch HD screen and a pair of huge speakers beside its display. Yep, it's one of the most pimped out laptops around.
Price: P129,995
Available at ASUS concept stores: PC Gilmore, 2F, Cyberzone North Wing, SM Mall of Asia
8. Neo Elan L4300 3D laptop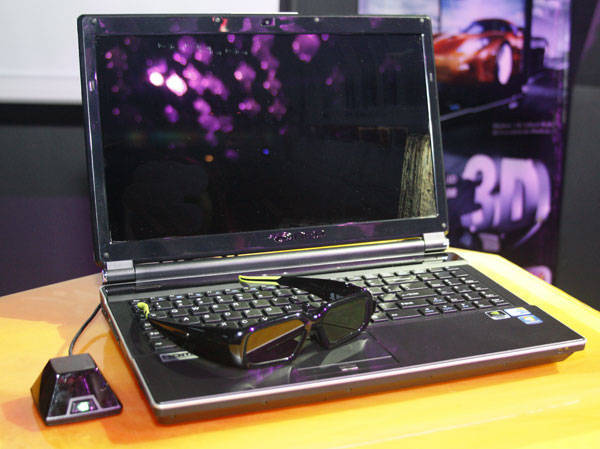 CONTINUE READING BELOW
Recommended Videos
Are you aware that we Pinoys have our very own 3D laptop? That's right, folks. The NEO Elan L4300 3D is a notebook that can play 3D content, from movies to games. And it doesn't end there. This lappie's got some of the best tech-specs known to man. From Intel Core i7-740QM Quad-core proc, an Nvidia GeForce GTX 285M graphics card, 4GB of DDR3 RAM and a Blu-ray drive. Best of all, it's from a local brand so, yeah, techie patriotism rules!
Price: P100,000
Available at NEO Showroom: 4F SM Cyberzone, SM Megamall building, Vargas cor EDSA
7. Cherry Mobile Magnum HD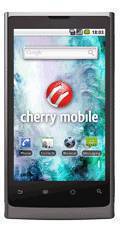 Another gadget with Pinoy imprint made it to our list in the form of Cherry Mobile's Magnum HD. This Android-powered superphone comes with a huge 4.1-inch touchscreen, 720p HD video recording, 1GHz processor, 512MB RAM and a slew of connectivity options. Whew! Needless to say Cherry Mobile has grown from a maker of cheap handsets to a strong presence in the smartphone industry with the Magnum HD.
ADVERTISEMENT - CONTINUE READING BELOW
Price: P18,990
Available at Cherry Mobile retailers around the metro.
6. Canon EOS 60D

One of the most awaited gadgets in its category, the Canon EOS 60D is a prime example of technology driven by art and substance. With a host of features that include 18-megapixel CMOS sensor, the powerful DIGIC 4 processor, full HD recording at 1920 x 1080 resolution, and a 3-inch-wide Vari-Angle ClearView LCD display, this baby has got all bases covered for perfect shots every time. Yep, Canon has done it again.
Price: Canon EOS 60D (P57,950 - body only)
Available at Canon concept store: 2nd floor, Digital Alley Greenbelt 3, Makati
5. LG Infinia 55LX9500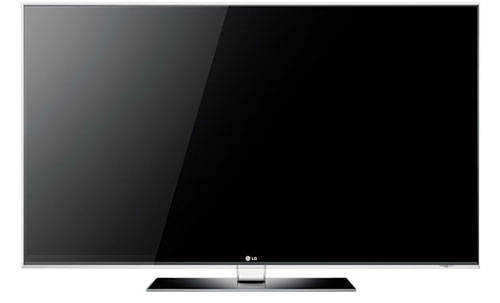 ADVERTISEMENT - CONTINUE READING BELOW
Thanks to James Cameron's Avatar, the 3D revolution is again up and running and it is spearheaded locally by the new 3D TVs like LG's Infinia 55LX9500. For sure there are a couple of other 3D TVs from other brands here but what separates LG's pick is that it combines style, technology and viewing bliss which, ultimately, bodes well to the future of its kind.
Price: P269,000
Available at LG concept store: 3rd floor Robinsons Galleria, Ortigas
4. Apple MacBook Air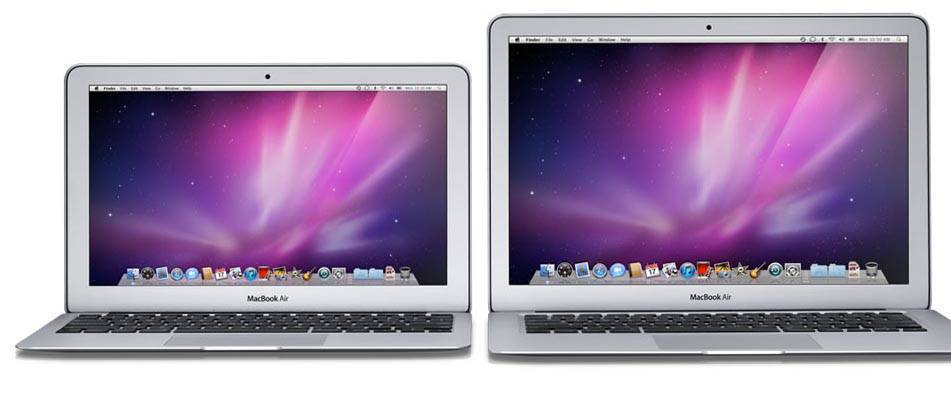 The latest addition to Apple's brood of sexy lappies, the new MacBook Air sports drop-dead gorgeous looks, supermodel-ish frame and plenty of tech power under its hood. Coming in 2 flavors, namely 11 and 13 inches, the new MacBook Air provides you with ample computing power with fashion flair.
Price: starting at P51,990
Available  Power Mac Center outlets and Apple Store Philippines
3.  Samsung Galaxy Tab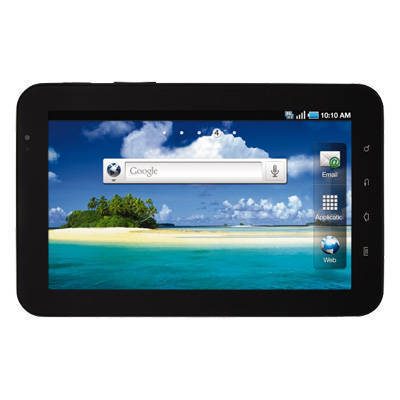 ADVERTISEMENT - CONTINUE READING BELOW
Tablets are called the next best thing in gadgets and Samsung's Galaxy Tab makes good on this reputation. With its compact yet ideal size, powerful specs, lightweight frame and top-notch touchscreen display, the Galaxy Tab is more than a tablet, it's a powerful mobile computer designed with the future of mobile computing in mind.
Price: P34,999
Available from Smart Communications
2. Apple iPhone 4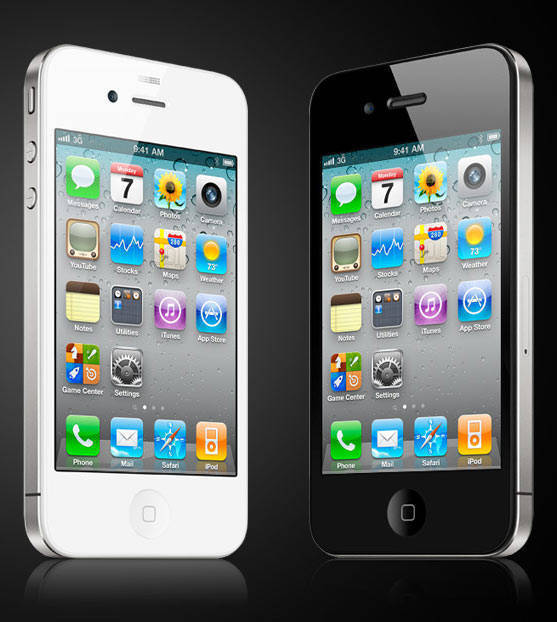 And now, we're down to the last two, with Apple's latest and greatest mobile wonder grabbing the second spot. The iPhone 4, which has been the subject of much controversy even before it was launched, lived up to the hype the tech community expectedly gave it. The road to glory has been a bit bumpy with a few flaws along the way but, overall, with the combination of prestige and tech goodness, the iPhone 4 deserves all the praises showered upon it.
Price: P43,699
Available from Globe Telecom
ADVERTISEMENT - CONTINUE READING BELOW
1. Apple iPad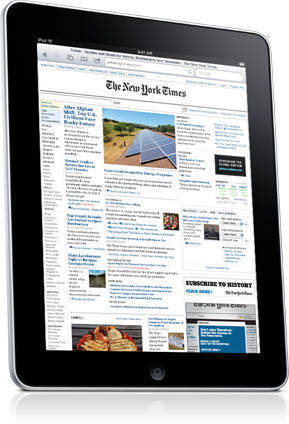 Surprised? If you're a faithful follower of the goings-on in the world of tech, we bet you aren't. More than its bevy of top-notch specs and, not to mention, awesome good looks, the iPad heralded the coming of a new age in mobile computing, paving the way for other similar, gadgets to be spawned and creating a new type of market. They may not admit it, but Apple's competitors may have learned a thing or two from the iPad, which speaks well of the tablet's influence in the tech arena.
Price: Starts at US $499 in the online Apple Store and at SG $728 in the Singapore Apple Store. Its price in Manila has not yet been announced.
Available in  Power Mac Center outlets and Apple Store Philippines on December 17
Photos by www.apple.com, www.samsung.com, www.theflip.com, www.asus.com, www.cherrymobile.com.ph, www.canon.com, www.techie.com.ph (Neo), www.lg.com
Share this story with your friends!
---
Help us make Spot.ph better!
Take the short survey
Load More Stories