Katrina loses to Hayden, Maggie defends her hot video + more lowlights
Court junks Katrina Halili's case against Hayden Kho, Maggie Wilson on her steamy pre-nup video, plus more lowlights.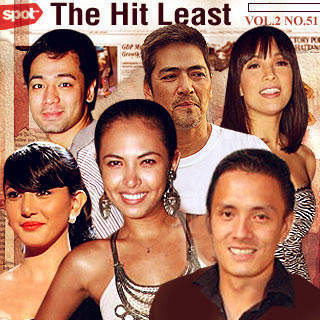 1. VIC SOTTO DISMISSES RUMORS THAT HE'S BUILDING A HOUSE FOR PIA GUANIO. This guy has got "lifetime bachelor" written all over him.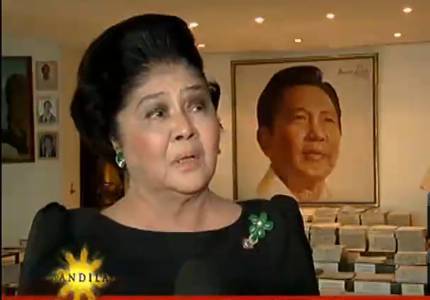 2. COURT GIVES BACK TWO MANSIONS TO THE MARCOSES. And while you're at it, tell Imelda Marcos to run for president in 2016.
3. CRIME INVESTIGATION NOW REPORTEDLY FASTER DUE TO MODERN TECHNOLOGY. How "fast"? Like five years "fast"?
4. SOLENN HEUSSAFF SAYS SHE CAN'T DECIDE WHAT GIFT TO GIVE TO RICHARD GUTIERREZ. Try giving him noise reduction earphones.
5. AFTER MEGASTAR SHARON CUNETA'S MINI BREAKDOWN ON NATIONAL TV, ALL'S WELL BETWEEN HER AND AGA MUHLACH. Ahhhh...passive aggressive behavior can accomplish so many things.
6. PHILIPPINE COAST GUARD TRAINS ASPINS FOR THEIR K-9 UNIT. What if a dog just wants to fetch slippers all day long? (Paging, PETA!)
7. COURT JUNKS KATRINA HALILI'S CASE AGAINST HAYDEN KHO, JR. In case she comes out with her own perfume line, we have the perfect name for her scent: Love Stinks by Katrina Halili.
8. MAGGIE WILSON DEFENDS HER STEAMY PRE-NUP VIDEO WITH VICTOR CONSUNJI. If you're rich and beautiful, people hate it when you rub it in their faces.
9. SEN. BONG REVILLA FROWNS ON COURT JUNKING KATRINA HALILI'S CASE AGAINST HAYDEN KHO, JR. So, which deadly sin is the senator guilty of here? Wrath or envy?
ADVERTISEMENT - CONTINUE READING BELOW
10. DRIVER OF TRUCK THAT RAMMED 17 VEHICLES ON SLEX SAYS SORRY "Sorry" is so cheap these days.
Art by Warren Espejo.
Load More Stories