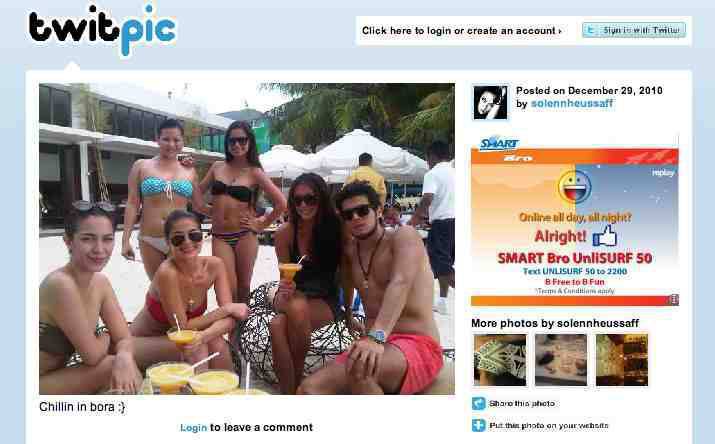 Jasmine Curtis (center, in black bikini) with (front row, L-R:) Carla Humphries, Anne Curtis, Solenn and Erwan Heussaff and their Mango Rums at Discovery Shores in Boracay  post-Mark Salling in this Twitpic by Solenn Heusaff
A few hours after SPOT.ph posted the photo of Mark Salling hanging out with Ann Curtis, Solenn Heusaff and their friends at the Discovery Shores Hotel in Boracay, blogger Mykiru reported that Anne Curtis's younger sister Jasmine, an up-and-coming TV5 star, Tweeted Mark Sailing on December 27: "
Hey @Mark_Salling, meet us for dinner tonight here in Bora. I'd like to meet u and it seems like everyone wants us to meet too."
Solenn Heusaff also apparently Tweeted Sailing: See you in Boracay LOL (@mark_salling)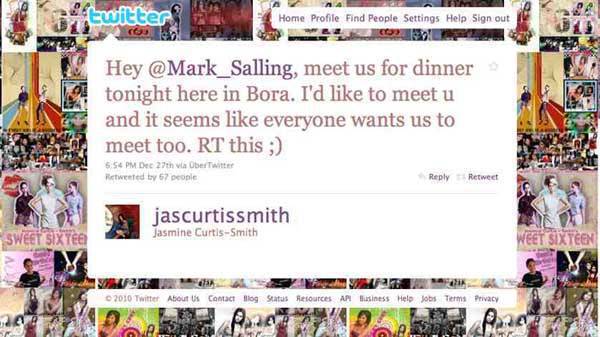 Mykiru also wrote that "Mark was able to read Jasmine's tweet (then googled her name) and he indeed looked for Jasmine in Boracay."
Before Mark Salling joined the group of Anne Curtis and Solenn Heussaff on the afternoon of December 29, Spot.ph saw the younger Curtis meet him on the beach in front of Discovery Shores before leading him to join her friends. It looks like he had a good time with them-a few hours later, Salling Tweeted Solenn Heussaff:
ADVERTISEMENT - CONTINUE READING BELOW
@mark_salling nice meeting you guys,mango rhums next year! *wink*
Salling is now following both Curtis and Heussaff on Twitter, along with only 16 other people. But it looks like Salling was meant to stay on the island even longer. At around 8 p.m. last night, December 29, he Tweeted:
Flight was cancelled, looks like its one more night in paradise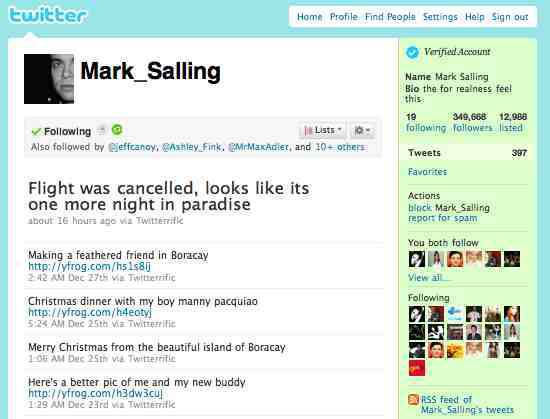 Share this story with your friends!
---
Help us make Spot.ph better!
Take the short survey
Load More Stories