Top 10 iPad Apps Every Pinoy Should Get
There's an app for that--see which ones deserve a spot on your iPad.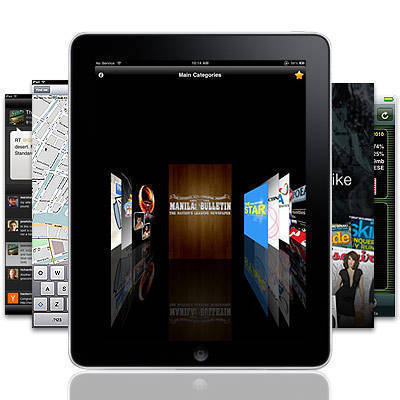 So you got yourself an iPad for Christmas. What now? For starters, you need to fill it up with Apps! Apps are the spice of the Apple lifestyle and they alone could determine the usefulness of your new gadget. Suffice to say that if you invest in good software, then you're making your iPad more useful - it's that simple.

To help you wade through the plethora of programs, we've rounded up 10 of the most useful iPad Apps that we reckon are perfect for Filipinos. Mind you, the ones we picked are made for the iPad so iPhone/iPod Touch apps don't count.
10. Globe Services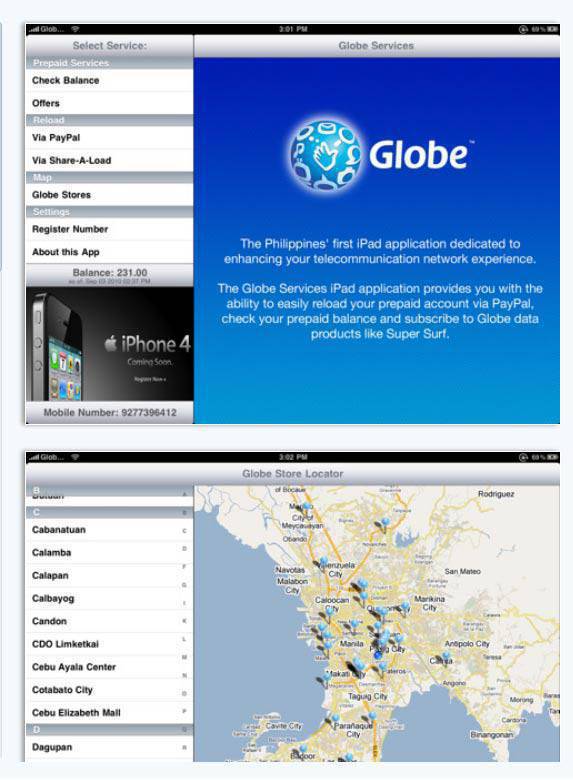 ADVERTISEMENT - CONTINUE READING BELOW
Perfect for: Thrifty techies
A very useful app for Globe subscribers. Globe Services lets you check your current balance, reload your prepaid wallet, and even check out which globe stores are nearest you. Sure the services themselves can also be done via phone or the Internet, but the iPad's large touchscreen makes the experience more user-friendly.
Price: Free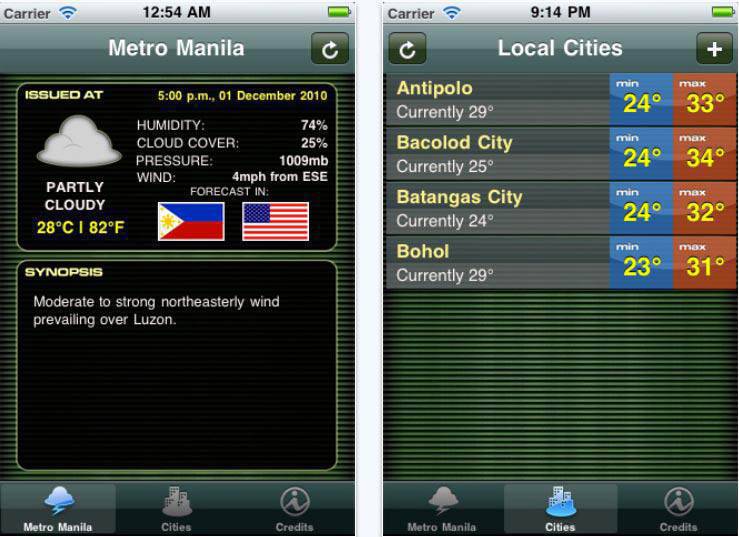 Perfect for: Outdoor junkies
Saying that weather conditions in the Philippines are unpredictable is a complete understatement. One minute it's dry and blistering hot, the next it's raining and flooded like heck. With this app, you'll always be in the know when it comes to Mother Nature's plans for the day. Best of all, you can check out what's happening in specific areas in the country.
Price: Free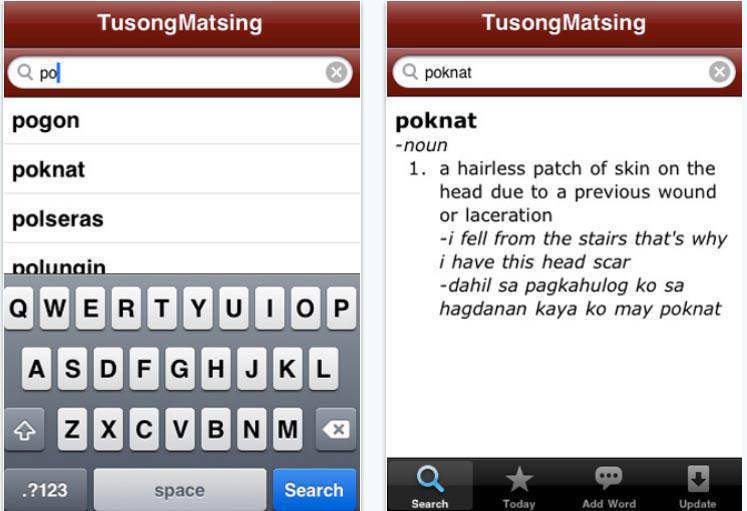 ADVERTISEMENT - CONTINUE READING BELOW
Perfect for: Frequent "nosebleeders"
Often find yourself at a loss for English words whenever you're entertaining foreigners or balikbayans? Brush up on your vocabulary with the help of TusongMatsing, a Filipino dictionary-cum-translator that not only includes formal Tagalog words but street lingo as well. TM also gives the words' English equivalents like a good old Tagalog-English dictionary.
Price: $0.99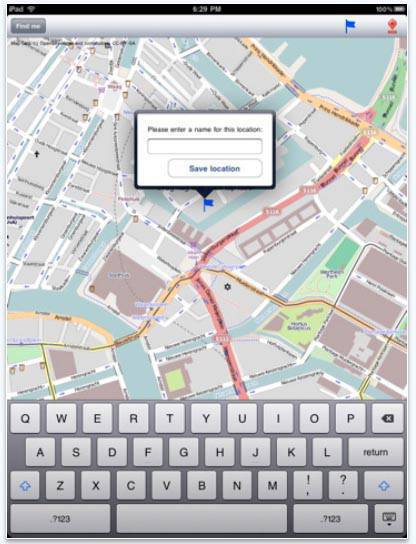 Perfect for: The urban warrior with no sense of direction
While we won't be the first ones to say that whipping out your iPad in the mean streets of Manila is a wise thing to do, there might come a time when you have to do so. If ever you find yourself lost in the most urban of jungles, you'll be glad that you have the Manila Street Map. In typical Pinoy fashion, this handy app helps you pinpoint your exact location without the need for additional connection costs. The full map is already loaded into the device and all it needs to work is a GPS signal.
ADVERTISEMENT - CONTINUE READING BELOW
Price: $2.99
6. VLC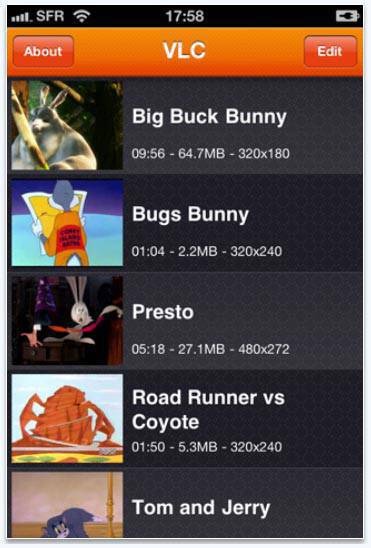 Perfect for: Movie maniacs
Got a stash of "downloads" waiting to be loaded into your iPad? Well worry not because the player that plays everything is officially on it. It took a while but just like its PC and MAC cousins, this app is F-R-E-E! You may need to convert some of your files though so they'll fit the iPad's unorthodox screen. Fortunately, there's a free PC app for that.
Price: Free
5. Zinio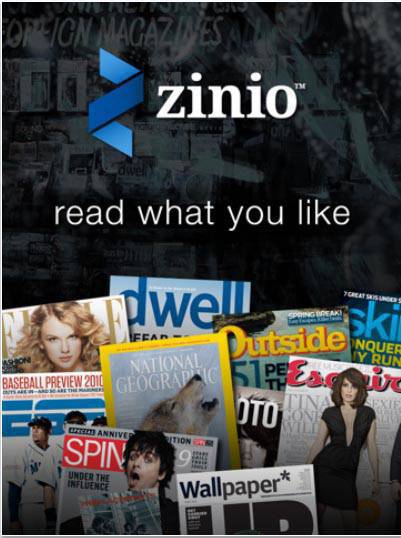 ADVERTISEMENT - CONTINUE READING BELOW
Perfect for: Magazine lovers
Zinio is a versatile reader that lets you access a wide library of magazine titles. FHM, Real Living, Yes!, Yummy, Cosmopolitan, and Preview are among the many titles available here, plus a bunch of international publications like Elle, Esquire, ESPN, National Geographic, and more.
Price: Free (subscriptions cost extra)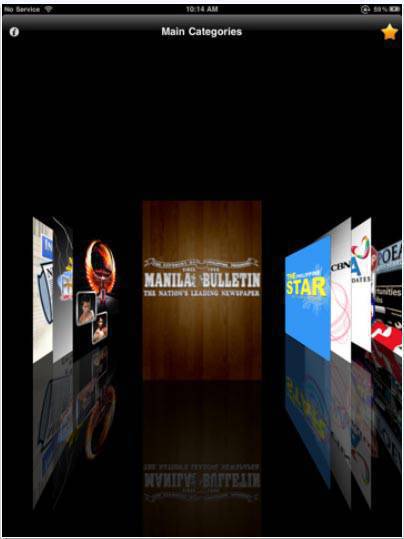 Perfect for: The conversation starter or the office gossip
Want to know everything that's going on in the country? And by "everything" we mean every thing. Philippine News HD consolidates every piece of information that it can get its hands on; from the day's top stories from the nation's leading broadsheets to the latest traffic updates by the MMDA. Just recently they've added the Philippine Government Directory and daily updates from the Philippine Stock Exchange under its portfolio. Nice.
Price: $2.99
3. Tweetdeck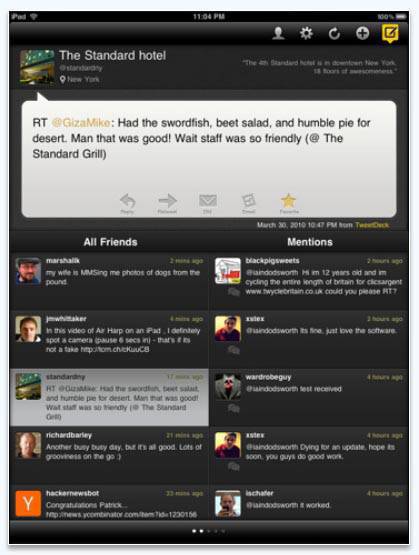 ADVERTISEMENT - CONTINUE READING BELOW
Perfect for: The Twitterati and plain old twits
The Philippines didn't become a Social Networking hotspot for no reason. If you're an active Tweeter and you manage multiple accounts, then you can't pass out on using Tweetdeck. This is by far the easiest and most effective tool for checking out all Twitter activity under one roof app. Plus, you can cross post your entries to your Facebook account.
Price: Free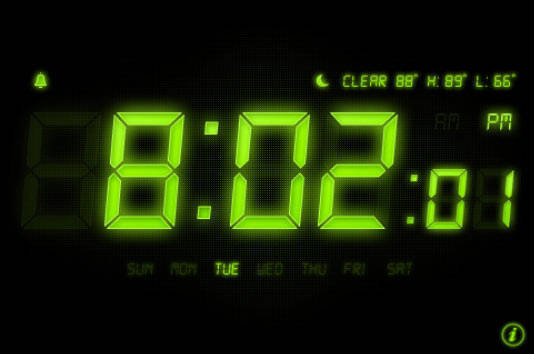 Perfect for: Tardy Juans
Like it or not, we Filipinos are notorious for being late and the sad news is, it seems to be hardwired into our systems. Fortunately, there's a free app for that conundrum. Alarm Clock Free displays the time prominently across the 9.7-inch screen and it could even use a track from your music library to wake you up in the morning. Just don't use a lullaby as your wake-up music because that will just make things worse.
ADVERTISEMENT - CONTINUE READING BELOW
Price: Free
1. Farmville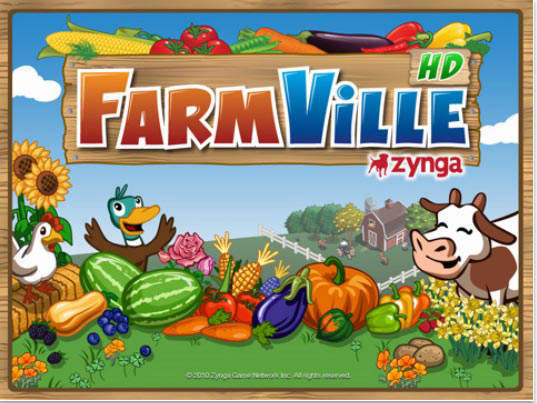 Perfect for: The virtual farmer
We all know Farmville could be a waste of time but at least it's a completely enjoyable waste of time. Farmville on the iPad is an idea whose time has come because it's much easier to plant and harvest crops with your fingertips rather than with a mouse. In other words, if you thought FV was addictive before, be prepared to go into rehab the next time you try quitting.
Price: Free
Artwork by Warren Espejo. Screencaps from www.itunes.com
Load More Stories