Chinese mothers "raise stereotypically successful kids," says Tiger Mother author Amy Chua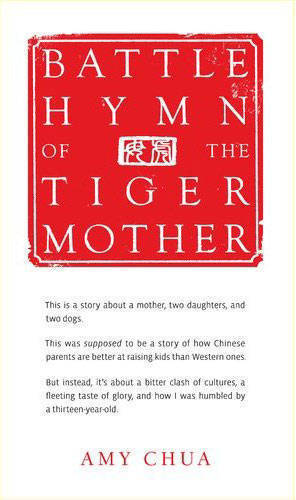 In her recently published book Battle Hymn of the Tiger Mother, Yale law professor Amy Chua discussed "how Chinese parents raise such stereotypically successful kids" like "math whizzes and music prodigies."

According to an excerpt of the book published in The Wall Street Journal, the Chinese-American author said she never allowed her two teenage daughters to "get any grade less than an A, not be the No. 1 student in every subject except gym and drama, play any instrument other than the piano or violin, watch TV or play computer games (and) attend a sleepover," among others.

Chua compared the strictness of "Western parents" and "Chinese mothers"-both terms she uses "loosely," she said. "My Western friends who consider themselves strict make their children practice their instruments 30 minutes every day. An hour at most. For a Chinese mother, the first hour is the easy part. It's hours two and three that get tough."

In the excerpt, Chua came up with three big differences between Chinese and Western parenting: "Western parents are extremely anxious about their children's self-esteem; Chinese parents believe that their kids owe them everything; and Chinese parents believe that they know what is best for their children, and therefore override all of their children's own desires and preferences."

Chua also cited studies "showing marked and quantifiable differences" between Western and Chinese parents. In a study conducted among 50 Western American mothers and 48 Chinese immigrant mothers, she said almost 70 percent of the former said "either that 'stressing academic success is not good for children' or that 'parents need to foster the idea that learning is fun.'" On the other hand, "roughly zero percent of the Chinese mothers felt the same way."

She said, "What Chinese parents understand is that nothing is fun until you're good at it."
ADVERTISEMENT - CONTINUE READING BELOW
CONTINUE READING BELOW
Recommended Videos
Chua's Chinese parents lived in the Philippines during the Japanese occupation in the '40s, before they emigrated to the U.S., according to The New York Times.
For more on this story, log on to The Wall Street Journal.
Load More Stories