Divine Lee's and Victor Basa's V-Day surprises for each other: Sweet or Staged?
See how the celebrity couple made their first V-Day together special and viral.
Divine Lee surprises Victor Basa with a home-cooked meal

Making their first V-day as a couple special and viral, celebrity couple Divine Lee and Victor Basa cooked up surprises for each other and shared them with the world online. The real estate executive went first, whipping up a "pro" pre-Valentine's dinner for Basa with the help of Philips MyKitchen appliances-all captured on video with choice product closeups on the kitchen appliances.
Despite a slew of cameramen and shoot assistants invading Lee's space, they managed to pull off the surprise, judging by the slightly shocked look on the male model's face when he walked in. "The surprise was a success," blogged Lee, who admitted she doesn't know how to cook ("If ever ma-Temptation Island kami, mas mauuna akong lafangin because he knows how to cook"). "I think the video showed our dynamics as a couple. He's serious, deep and sweet, and I'm the magulo, maingay and makulit. Total opposites."
ADVERTISEMENT - CONTINUE READING BELOW
For his surprise ("Gumaganti," Lee blogged), Basa gave her two huge floral arrangements yesterday, plus 14 (kilig or TMI, take your pick) coupons custom-made for V-Day. "Didn't I tell you guys I'm MS.DISCOUNT CARDS-COUPONS-REWARD POINTS? I'm sure he copied some of the sayings because super Tagalog lang s'ya. But the eeeyffort is so funny!" Lee wrote on her Tumblr.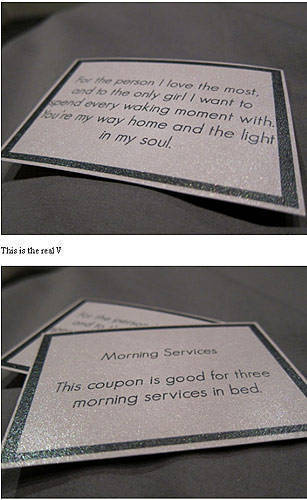 ADVERTISEMENT - CONTINUE READING BELOW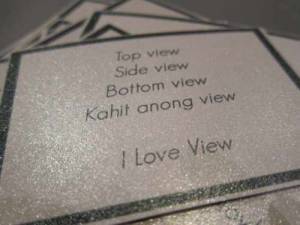 Lee captioned the second photo, "Everyday, we argue about who will delegate the daily tasks like tell manong the errands, tell manang to buy this. Because whoever doesn't delegate will get to sleep mga 5-10 minutes longer. haha." Screencap from Lee's Tumblr.
Homepage photo from Philips MyKitchen's Facebook.
ADVERTISEMENT - CONTINUE READING BELOW
Recommended Videos
Load More Stories