Tim-TJ Tweet Tiff, Nita Negrita + more lowlights
Plus, Miriam Santiago on love, P-Noy on his V-Day date (he won't tell!), + more lowlights.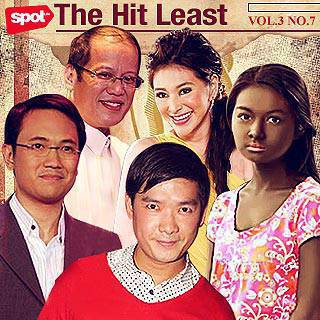 1. P-NOY KEEPS MUM ABOUT HIS VALENTINE'S DAY PLANS. Perhaps, he just spent some time working on his city on CityVille.
2. SEN. MIRIAM SANTIAGO SAYS LOVE IS "LIKE MEASLES." For the unfaithful, it's more like the common cold.
ADVERTISEMENT - CONTINUE READING BELOW
3. FUGITIVE SEN. PING LACSON ASKS THAT THE PNP BE INVESTIGATED FOR "PABAON" MONEY ISSUES. The Most Hardworking Lawmaker Award goes to you, sir. (Nagtatago na, nagtatrabaho pa!)
4. EXPERTS SAY INFIDELITY MAY LITERALLY CAUSE HEART PROBLEMS. If The Ten Commandments couldn't stop anyone from doing it, then this piece of information won't do it either.
5. RUFA MAE QUINTO REVEALS HER WEDDING WON'T PUSH THROUGH. Take your cue from Robin Padilla and Mariel Rodriguez next time: Get married first and announce it later.
7. SEXY JAPANESE ACTRESS MINAKO KOMUKAI SAID TO BE IN HIDING IN THE PHILIPPINES. Some bad news are easier to take than others.
ADVERTISEMENT - CONTINUE READING BELOW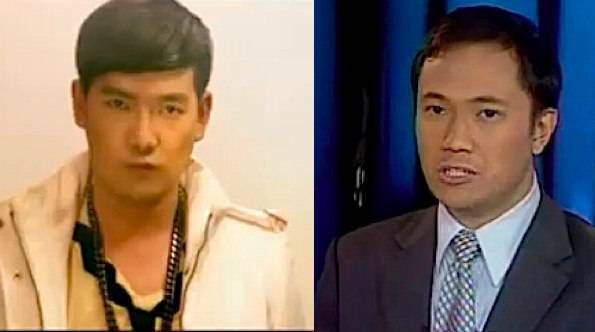 8. TIM YAP AND TJ MANOTOC GET INTO A TWEET WAR OVER THE DETAILS OF THE PHIL YOUNGHUSBAND-ANGEL LOCSIN DATE. Tim + TJ + Twitter = Trouble.
9. HONG KONG COURT SET TO DECIDE ON REP. RONALD SINGSON'S CASE. We'd like to thank you for giving us so much material to make fun of these past few weeks.
ADVERTISEMENT - CONTINUE READING BELOW
10. THE FERDINAND MARCOS-LIBINGAN NG MGA BAYANI ISSUE COMES UP AGAIN. This is one story that will not have a happy ending.
Art by Warren Espejo, images grabbed from Greenwich ad video (Yap) and ANC clip (Manotoc)
Recommended Videos
Load More Stories