CHECK IT OUT: Alamid Café Xpress
The world's most sought-after coffee is now brewing at this newly-opened casual cafe.
Alamid Café Xpress
B1, Bonifacio High Street (inside R.O.X.)
Taguig City
www.alamidcafexpress.com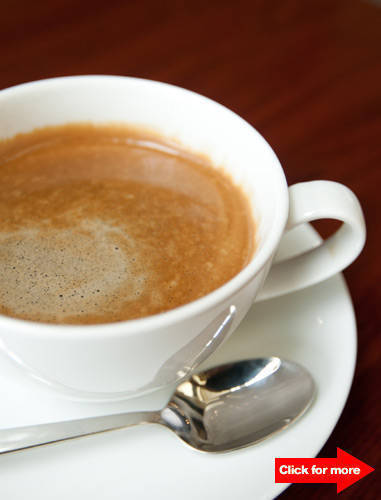 Drink a cup of civet coffee at this new cafe. Click for more.


Gourmet coffee drinkers and coffee connoisseurs will be happy to know that Civet coffee, the world's most sought-after coffee, is now brewing at the newly opened Alamid Café Xpress inside R.O.X.. Known locally as alamid (the local term for civet cat) coffee, this rare brew is touted as the world's most expensive coffee-one kilo sells for as much as $1000.

What makes this coffee so special? It starts off with wild civet cats eating the finest coffee berries found in mountains and forests. Then, stomach acids and enzymes found in the cat's digestive tract affect the bean's chemical structure, which makes the bean produce a smoother-tasting brew. The beans are harvested from cat droppings (hence earning the name "cat poop coffee,") and are washed, sun-dried, selected, de-hulled, and roasted to produce the finest coffee beans for a distinctly bold cup of coffee.

If the thought of drinking coffee harvested from cat droppings doesn't fancy you, the café also offers smoothies, shakes, unusually flavored iced teas, and green tea frappes. They also have sandwiches and salads that use local ingredients. You can't go wrong with the Imus Longganisa Hubad, Twice-cooked Adobo, and Quesong Queso Puti sandwiches.

More than just a coffee spot, Alamid Café Xpress, is a vibrant community of people whose advocacy is to promote a fair-trade environment. Visit the casual café and you'll surely meet serious coffee lovers and adventure-seeking people who support the same advocacy.  


ADVERTISEMENT - CONTINUE READING BELOW
Recommended Videos
Load More Stories