Ill Will: 10 Public Figures Who Suddenly Got Sick While Under Fire
SPOT.ph recalls the personalities who sought refuge in their "doctor's advice" when they were in hot water.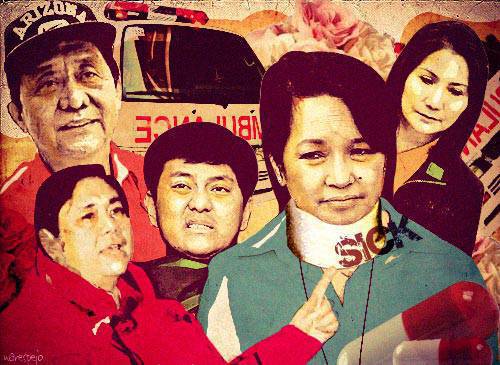 When public figures are under fire and can't take the heat, the medical certificate becomes their best friend. Talk about "ill will": they seem to will themselves to get sick when they're being grilled-be it in court or the Senate. We realize that some of them may really be ill-but then you have to admit their timing doesn't exactly make them look good.

SPOT.ph lists the public figures-most of them politicians and a few who might as well be politicians-who sought refuge in their "doctor's advice" when the going got tough. Some of them got away with it, but there are a few who didn't. (Or so we'd like to think.)
ANDAL AMPATUAN SR.
24 Oras report: Andal Ampatuan Sr. being rushed to a Davao hospital due to high blood pressure
The former Maguindanao governor, who's on trial because he's accused of being the brains behind the 2009 massacre that left over 50 people dead, made a request to be taken to the hospital in May this year. His lawyers cited his age (67) and recurring ailments such as his erratic blood pressure, diabetes, and pulmonary emphysema. Dr. Victoria Estrada-Valeria, health services chief of the Bureau of Jail Management and Penology (BJMP) said he should be referred to Dr. Glenn Santos, his attending physician at the Makati Medical Center (MMC). However, the BJMP doctor was sacked when the court found out that there was no such doctor at MMC. Soon enough,  Zaldy Ampatuan, Andal Sr.'s son who's also embroiled in the Maguindanao massacre case, also brought up his own medical troubles.
ADVERTISEMENT - CONTINUE READING BELOW

MIKE ARROYO
Unang Balita report: Mike Arroyo confined in a Hong Kong hospital due to a heart condition


The former First Gentleman's name has been dragged into so many controversies that it's hard to determine which one is his priority. His wife Gloria Macapagal-Arroyo may have left Malacañang in 2010, but it seems that the alleged sins of the past have come back to haunt him. The recent Helicopter Scam, wherein he's accused of passing off secondhand choppers as brand new and selling them the Philippine National Police, had him going to Hong Kong for a medical check-up. His detractors thought he'd make a run for it, but, fortunately, he's back in the country.
CONTINUE READING BELOW
Recommended Videos

IGGY ARROYO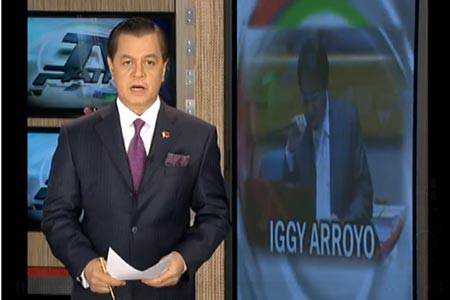 ABS-CBN Report: Senators dare Iggy Arroyo to face PNP choppers probe. Click the photo to watch the report on ABS-CBNnews.com

Negros Occidental Representative Ignacio "Iggy' Arroyo came to his brother Mike Arroyo's defense when the controversy over the so-called Jose Pidal accounts erupted in 2003. This time around, Iggy is defending his big brother in the helicopter fiasco. But it looks like Iggy has learned a thing or two from kuya. The Senate is currently hot on the helicopter issue, but Iggy is not in the line of fire. According to his camp, he has gone to London to "seek medical help for his liver."


JOCELYN "JOCJOC" BOLANTE
ADVERTISEMENT - CONTINUE READING BELOW
24 Oras Report: Back in the Philippines after three years, Bolante shows signs of illness while at the airport
He served as the Undersecretary of the Department of Agriculture during President Gloria Macapagal-Arroyo's term and got embroiled in the "Fertilizer Scam." Bolante skipped a Senate hearing in 2005 and went in hiding in the United States. In 2008, he was deported back to the country. When the Senate summoned him then, he said that he had to undergo tests at the St. Luke's Medical Center in Quezon City. Bolante was only formally charged this year.
CELSO DE LOS ANGELES
ANC Report: Legacy Owner battles stage 4 throat cancer
Celso de los Angeles-who had once served as the mayor of Sto. Domingo, Albay-became notorious when the pre-need company he founded, Legacy Consolidated Plans, Inc., failed to fulfill its obligations in 2009. In fact, the entire Legacy Group, which also included banks, had tanked.  As parents who bought educational plans and depositors cried out for his blood, De los Angeles revealed that he had throat cancer. It turns out, De los Angeles was telling the truth about his health woe. But, in 2010, he got arrested for estafa.


JOSEPH "ERAP" ESTRADA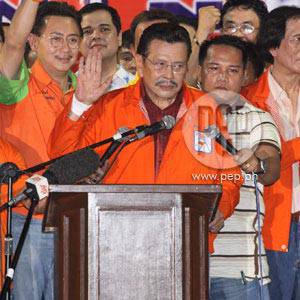 Pep.ph: Estrada declares second bid for presidency
ADVERTISEMENT - CONTINUE READING BELOW

The actor-turned-politician became the country's 13th president in 1998. Alas-due to his alleged jueteng shenanigans (and other reported corrupt antics)-he was ousted in 2001. Due to health reasons, Estrada-along with his son Jinggoy-was detained at the Veterans Memorial Medical Center in Quezon City. Estrada attempted to seek treatment for his knee abroad, but he eventually had to go local. Just like in the movies, Estrada was eventually set free and he eventually ran for president again in 2010. Surprisingly (or not surprisingly), he almost won again.



ROMEO JALOSJOS
Probe profiles Romeo Jalosjos
GMA News Research documents this case in "The Conviction of Romeo Jalosjos." Zamboanga del Norte congressman Jalosjos was accused of raping an 11-year-old girl in 1996. He was arrested on January 17, 1997. He was deemed guilty of two counts of statutory rape and six counts of acts of lasciviousness. He was sentenced to two life imprisonment terms. In any case, a court document proves that Jalosjos was able to leave jail from time to time for medical reasons. In 2007, President Gloria Macapagal-Arroyo commuted Jalosjos' sentence. By 2009, Jalosjos was a free man.


JOSE ANTONIO "TONY" LEVISTE
ABS-CBN Report: Tony Leviste seen outside Bilibid, allegedly because he had a dentist appointment

The former Batangas governor was convicted for the alleged accidental killing of his aide in 2009. Though he is a New Bilibid Prison (NBP) inmate, Leviste was apparently able to come and go as he pleased. When he got caught doing his antics, Leviste said that he often had to leave the prison premises because of medical reasons. In particular, he said he had to see the dentist. Earlier this year, after NBI agents arrested Leviste in his Makati office for leaving the NBP without a pass, his dentist's secretary said in a GMA News report that Leviste had no dental schedule that day he slipped out of prison.
ADVERTISEMENT - CONTINUE READING BELOW

ERLINDA LIGOT
GMA News: The Ligot couple informed the Senate Blue Ribbon Committee they could not attend the hearing because they were both not feeling well.
The wife of former military comptroller Jacinto Ligot fell apart when senators grilled her about their unexplained wealth in March this year. When she failed to explain her so-called wealth-which included posh condominium units in Metro Manila and properties in the U.S.-the senators questioned her further. That was when Ligot complained of "severe palpitations and acute gastroenteritis." Her husband, on the other hand, said he had "flu-like" symptoms. Their case remains in limbo.


GLORIA MACAPAGAL-ARROYO
Ex-president Gloria Macapagal Arroyo undergoes third spine surgery

GMA had more than her share of controversies when she served as the country's president from 2001 to 2010.  Now a Pampanga congresswoman, GMA has been hit with poll fraud allegations.  Suspended Autonomous Region in Muslim Mindanao (ARMM) governor Zaldy Ampatuan and dismissed Maguindanao election supervisor Lintang Bedol claimed that they witnessed massive poll fraud in their areas of responsibility in 2004 and 2007. Along with this development, GMA, who had been suffering from a pinched neck nerve since June, also took a turn for the worse. She had to undergo cervical spine surgery-three of them, actually. Clearly, as her camp pointed out, she is not in shape to take on poll fraud allegations.
Artwork by Warren Espejo
Share this story with your friends!
---
Help us make Spot.ph better!
Take the short survey
Load More Stories