P-Noy's Coke Zero love life, Angelica Jones' latest fiasco + more lowlights
Plus, Kim Chiu tries crossdressing in <em>My Binondo Girl</em>, Manny Pacquiao gears up for his next bout, Baron Geisler says he's a changed man + more lowlights.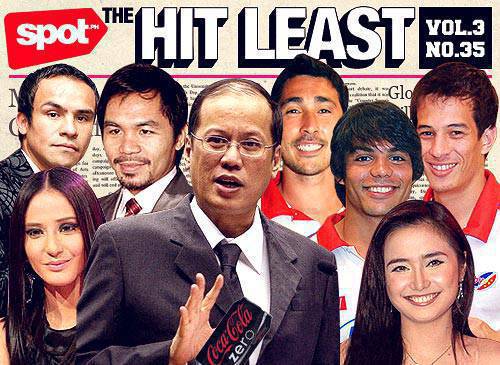 1. P-NOY ENCOURAGES CHINESE BUSINESSMEN TO INVEST IN THE PHILIPPINES. In case you missed it, they're all already here.
2. KIM CHIU TRIES CROSS-DRESSING IN MY BINONDO GIRL. Moral of the TV show: A flat chest does not ensure cross-dressing success. (But it might do P-Noy a world of good to watch this.)
3. P-NOY COMPARES HIS LOVE LIFE TO COKE, SAYS IT'S NOW "COKE ZERO." And your presidency is like decaf.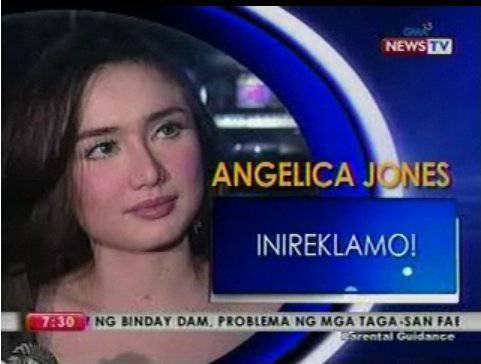 ADVERTISEMENT - CONTINUE READING BELOW

4. MAN WHO CLAIMS TO HAVE WORKED AS ANGELICA JONES' DRIVER SAYS SHE THREATENED TO KILL HIM. Let's all just sit back and enjoy the train wreck.

5. FORMER FIRST GENTLEMAN MIKE ARROYO IS OFF THE DOJ WATCH LIST. To borrow a quote from US commentator Nancy Grace, "The Devil is dancing tonight."

 

6. BARON GEISLER SAYS HE'S A CHANGED MAN. Famous last words, dude.

7. THE PHILIPPINE VOLCANOES DO THE ROUNDS. The problem is, we still can't recognize them with their clothes on.

 

<>8. KATRINA HALILI'S CHARACTER IS KILLED OFF IN ANG MUNTING HEREDERA. How about killing off the show? <> <>9. INFORMAL SETTLERS OF OLD BALARA, QUEZON CITY WHINE THAT THE P24,000 CASH ASSISTANCE OFFERED BY THE GOVERNMENT IS TOO PALTRY. Beggars can't be choosers, but squatters can always demand more money. <>  <> <>10. MANNY PACQUIAO GEARS UP FOR HIS FIGHT VS. JUAN MANUAL MARQUEZ. Meanwhile, what happens to your Congress work load? <>  <>Art by Warren Espejo
Load More Stories