Love Letter to Lilia Cuntapay
Pinoy cinema's token lola and <em>aswang</em> finally gets her moment in the sun, says our SPOT.ph blogger.
Dear Lilia Cuntapay,

Kamusta po kayo?

Did you ever get fan mail in the span of your thirty year career in Pinoy movies? I hope this reaches you, and it just might-after all you've blurred the lines between reality and fiction. Are you real or are you part of our collective imagination? As a bit player in many iconic horror movies, we took you for granted as the token lola in the background, the aswang on standby, the evil yaya always early on set. And now here you are: Lilia Cuntapay, Icon. Brava.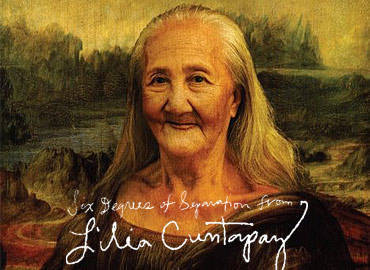 ADVERTISEMENT - CONTINUE READING BELOW
Antoinette Jadaone's film about you, Ms. Cuntapay, made me realize that we do what we love-paraphrasing Air Supply badly-out of nothing at all. Show biz is a hard line of work, it accelerates aging through stress and lack of sleep. Working conditions are often less than ideal, hours are ridiculously long, and it is always a battle against time and money.  But you do it with such joy that I have not felt in a long time. In the film, I love that you arrived on set hours before your actual call time, and that you waited on set only to be downgraded into a "passerby" from "old woman". It doesn't matter because you'll always be a star in your dark sunglasses, with your autographed pictures and giveaway t-shirts. A real star knows how to play with the emotions of the audience. In the scene where the entire baranggay shows up to watch you on TV Patrol and they cut out your interview, I wanted to cry.
ADVERTISEMENT - CONTINUE READING BELOW
Trailer of Six Degrees of Separation from Lilia Cuntapay

Making a movie is hard work but all the blood, sweat, and tears are worth it when it turns out like Ms. Jadaone's movie about you. It's an inspiring story underneath all the cool pop culture references, the impressive celebrity cameos, and wonderful acting, this funny, touching, and fictionalized documentary on your tragicomic life. Also, I feel this is exactly the kind of movie the public deserves to see. Sure, this is the age of special effects and star power, when monsters are computer generated and Vice Ganda can make a comedy about gays in the military and rake in over 300 million pesos (or so they say).
But there's definitely an audience out there that wants something funny and smart, poignant and very Pinoy. You belong in our hearts, Lilia-your spirit, your humor, your unparalleled patience and love for the bloody art of cinema.
ADVERTISEMENT - CONTINUE READING BELOW
And now here you are: award-winning actress. Lilia Cuntapay, Best Actress at the 2011 Cinema One Originals Digital Film Festival. Congratulations, po! (Congratulations also to your co-star Geraldine Villamil for winning Best Supporting Actress.) Finally your one moment in time. I thought you really deserved it. There was pathos in your eyes when you delivered your imaginary acceptance speeches.  You're a much better actor than many other actors you've worked with.  I won't name names, lest they call me a hater. I'm far from being a hater today because you've reminded me of why I'm here and of what I want to do. Anyway. I thought I would share my super far-fetched five degrees of separation from you, if you don't mind:

I was in a children's program called Sesame! (one season in 1983) directed by Bernardo Bernardo, who was in Manila by Night (1980) with Cherie Gil, who was in Oro Plata Mata (1982) directed by Peque Gallaga who directed Aswang (with Lore Reyes in 1992)-which was probably your most famous role until Six Degrees of Separation from Lilia Cuntapay. It makes me connected to you even if I've never met you and I've only ever seen you on the big screen. Please send me a t-shirt.
ADVERTISEMENT - CONTINUE READING BELOW

From,
A Fan Girl
Catch the December 3, 7:30 p.m. screening of Six Degrees of Separation from Lilia Cuntapay at the UP Film Institute, UP Diliman, Quezon City. For inquiries, call 926-2722.
CONTINUE READING BELOW
Recommended Videos
Share this story with your friends!
---
Help us make Spot.ph better!
Take the short survey
Load More Stories