SPOT.ph's Top 25 Dubious Achievements of 2011
The "exorcism" of CCP, Lito Lapid's RH case study, The Anti-Planking Bill, <em>Willing Willie</em>'s "reinvention," and more.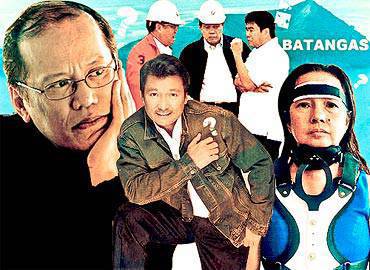 (SPOT.ph) 2011-the year of Shamcey Supsup and Gwendolyn Ruais, Philippine football, dragon boats, and Manny Pacquiao (again); the year when Taylor Swift, Justin Bieber, Miley Cyrus, and David Beckham graced the country with their presence; also the year Hillary Clinton visited and subsequently got attacked by a pack of protesters.
Yes, with the many ups came just as many downs. We're recounting the past 12 months' biggest slap-in-the-face, face-palm moments in the hopes that next year will turn out better.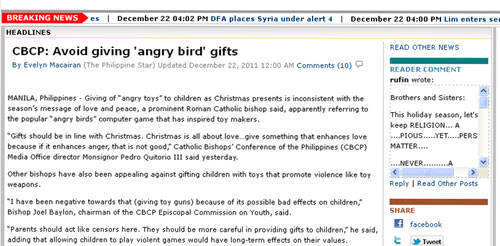 25. Church makes a stand vs. Angry Birds-related merchandise

According to Catholic Bishops' Conference of the Philippines (CBCP) Media Office director Monsignor Pedro Quitorio III, giving of "angry toys" to children as gifts is inconsistent with the season's message of love and peace, thus eliminating the option of giving items related to the extremely popular video game, Angry Birds. "Gifts should be in line with Christmas. Christmas is all about love...give something that enhances love because if it enhances anger, that is not good," he said.
ADVERTISEMENT - CONTINUE READING BELOW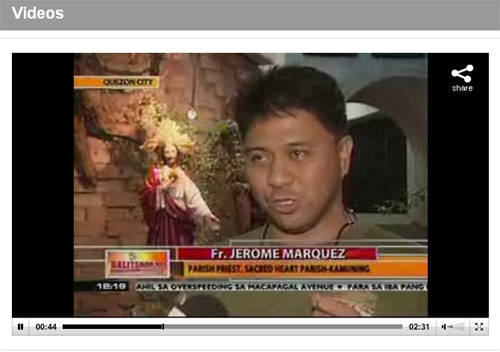 CONTINUE READING BELOW
Recommended Videos
24. Manila Cardinal declares Day of Penance
In the wake of the controversy over Mideo Cruz's Poleteismo, Gaudencio Cardinal Rosales officially dubbed August 26 as a "Day of Penance"-a time for the faithful to perform a type of sacrifice like fasting and mortification as "an expression of remorse for the sins committed against God's majesty." That same day, exorcist priest Fr. Michelle Joe Zerrudo also conducted an "atoning" ritual outside the Cultural Center of the Philippines where Kulo was held two weeks earlier. Zerrudo said the ritual was "an act of love for God to make up for the lack of love."
Poleteismo, an art installation that featured unconventional use of religious symbols like Jesus Christ wearing rabbit ears, was deemed "sacrilegious" and "blasphemous" by the Church and other concerned groups.
23. The world survived the Apocalypse-twice
Harold Camping first predicted that the world would end in September 1994. When everyone managed to live, Camping blamed a miscalculation and said that the real doomsday was on May 21, 2011-a grand event where good souls would rise to heaven and bad souls would stay and suffer until October. When the day ended with nary a tremor or a quake, the 89-year-old televangelist explained that his forecast was playing out "spiritually" with the actual apocalypse set five months later on October 21. If you're alive and so are we, then we can safely conclude that prediction was another bust.
ADVERTISEMENT - CONTINUE READING BELOW
We're hoping he never gets it right.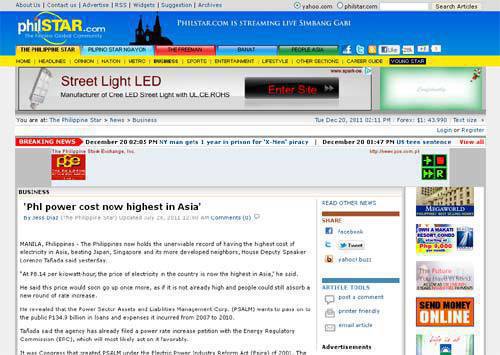 22. Philippines has most expensive power rates in Asia
Thanks to billions worth of debt, the public is now required to pay P8.14 (P10.52 as of October) per kilowatt hour, making the price of electricity in the Philippines the highest in Asia and the fifth most expensive in the world. According to House deputy speaker Lorenzo Tañada, the increase is due to the Power Sector Assets and Liabilities Management Corp. (PSALM) wanting to pass on to the public P134.9-billion worth of loans and expenses from 2007 to 2010.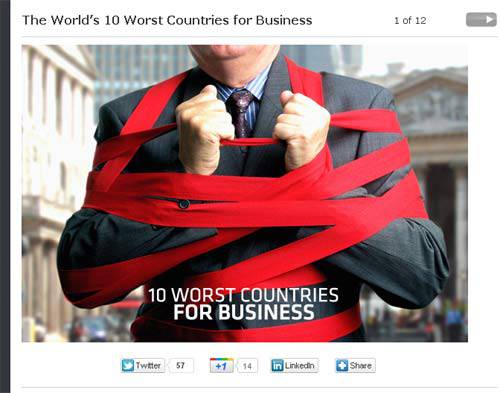 ADVERTISEMENT - CONTINUE READING BELOW
21. Philippines ranks 4th in "The World's 10 Worst Countries for Business" list
CNBC.com listed the Philippines fourth (first in Asia) in their World's 10 Worst Countries for Business roster. According to CNBC.com: "Despite having massive untapped mineral wealth, a key geographical location between Southeast and North Asia and a large, growing English-speaking population, the Philippines has fallen behind its neighbors in economic growth. The country also ranks among the lowest when it comes to starting a business, and resolving insolvency, with the latter taking more than five and half years."
20. Hollywood-like sign in Batangas to serve as "alternative geography lesson"
In an attempt to promote tourism, the Batangas government considered erecting a 14-meter tall, 110-meter wide Hollywood-like "Batangas" sign on Taal Volcano. Despite public ridicule in the form of internet memes, Lipa Archbishop Ramon Arguelles said that the project will teach tourists and foreigners about the country's geography, adding that most people assume that Taal is part of Cavite and not Batangas. "Cavite has the money but Batangas has the beauty. We are happy with the beauty and we don't care about the money. (But) people don't know that the beauty is with us, and they think that it is in Cavite... It is also good (for Batangas) to be recognized for that," he said.
Whatever happened to maps? The idea has yet to be approved by the Protected Area Management Board but we're keeping our fingers crossed.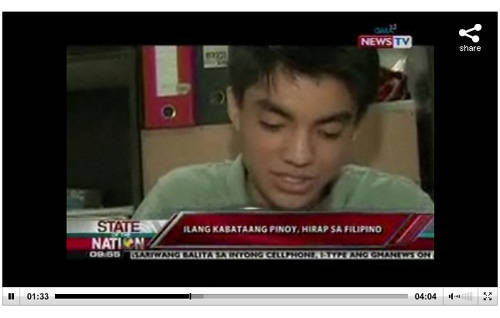 ADVERTISEMENT - CONTINUE READING BELOW
19. Report exposes the unspeakable truth: Filipino youth have trouble reading and writing in Filipino
After gaining an average national score of 73.89 percent (passing score 75) in the Filipino component of the National Achievement Test, a GMA report reveals that more and more local students are having difficulty reading and writing Filipino due to its "complexity." However, the same report also featured several foreigners who can speak Filipino better than natives. Talk about embarrassing! We're hiding our faces at the very thought. In any case,  let's all take comfort in the fact that they probably have a harder time with English.
18. Barangay Ayala Alabang bans selling contraceptives without medical prescription
In February, officials from Barangay Ayala Alabang released an ordinance requiring residents to present a prescription when purchasing anti-conceptional devices like condoms and birth-control pills. The ordinance read: "No drug or chemical product or device capable of provoking abortion or preventing conception... shall be delivered or sold to any person without a proper prescription by a duly licensed physician."
The Muntinlupa City Council, however, rejected the controversial ordinance and announced that Ayala Alabang officials enforcing the ban may be either suspended or dismissed.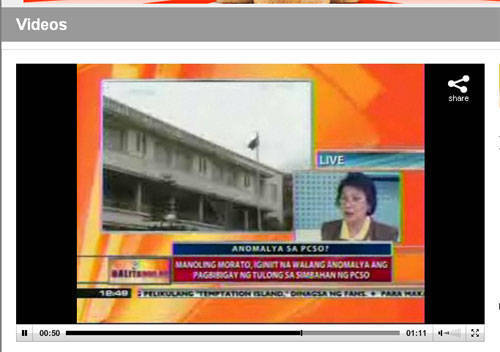 ADVERTISEMENT - CONTINUE READING BELOW
17. Bishops return controversial SUVs
Church officials got slammed in June after Philippine Charity Sweepstakes Office chair Margarita Juico revealed that seven bishops received pricey SUVs from former President Gloria Arroyo reportedly for "political patronage." The allegations were reinforced after learning that Butuan Bishop Juan de Dios Pueblos wrote Arroyo asking for an SUV for his birthday in 2009. However, former PCSO chair Manoling Morato denied the accusations, saying that the cars were utility vehicles used for church missions. After more explanations, Senate hearings, and the pointing of fingers, the bishops decided to returns the SUVs despite senators urging them otherwise. In fact, Sen. Miriam Santiago became so impassioned while defending the prelates that her blood pressure shot to 160/100.
It's okay, Fathers, God will provide.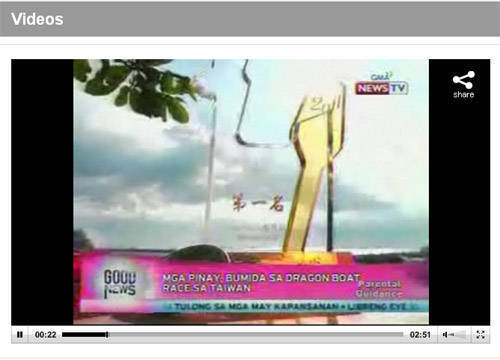 16. Philippine sports teams almost missed out on international competitions due to lack of funds
They may be world champions but the Philippine Dragon Boat Federation went through major pains just to get there, including laboriously fishing for clams just so they can eat. After a successful stint at the Taiwan International Dragon Boat Championship in June, the PDBF had to painstakingly solicit money to be able to defend their two-time championship streak at the world championships in Tampa, Florida. A private sponsor eventually allowed them to participate in the nick of time. Apart from financial woes, the team also dealt with several political issues preventing them from joining the recently concluded SEA Games.
ADVERTISEMENT - CONTINUE READING BELOW
After a fine showing at the Asia Pacific series, the country's baseball team, Team Manila, also experienced similar monetary problems in July as they prepared for the World Series. According to Rafael Borromeo, president of the Team Manila Big League Football, government agencies responsible for their funding realigned their priorities: "PCSO is focusing on health care and hospitalization this year. PCSO and Pagcor are also involved in controversies lately."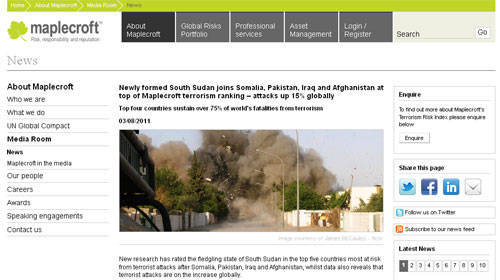 15. Philippines remains a terrorist hotspot; still a dangerous country for journalists
The country may not be included in Maplecroft Terrorism Risk Index's top 10 but it still ranks high at number 13 among 20 countries measured for their "extreme risk" from terrorism attacks. In September, Australia's Department of Foreign Affairs and Trade also issued a travel advisory telling Australians to exercise caution in the Philippines due to "high threat of terrorist attack and the high level of serious crime."
ADVERTISEMENT - CONTINUE READING BELOW
Ranking third most murderous in the Committee to Protect Journalists' 2011 Impunity Index Report and fifth worst in the Geneva-based Press Emblem Campaign, the Philippines is also still touted as a dangerous place for a journalist. On the positive side, we've moved down from the top spot since 2009.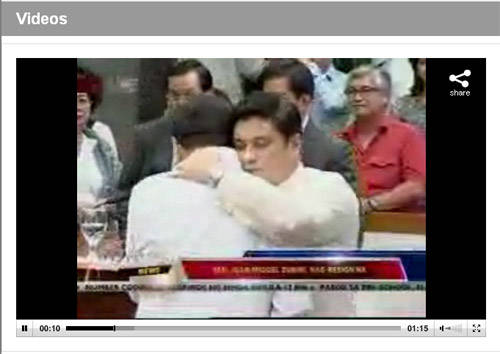 14. Koko Pimentel proclaimed as senator-four years after the elections
Despite years of denying accusations that he cheated in the 2007 elections, (former) Sen. Miguel Zubiri resigned from his post on August 3 after new witnesses confirmed that they padded votes for him in Maguindanao. He clarified, however, that resigning was not a plan to evade investigation. Senatorial runner-up Koko Pimentel, who then had been dragging on an electoral protest for four years, took Zubiri's spot a few days later. According to the Senate Electoral Tribunal, Pimentel received 10,898,786 votes while Zubiri got 10,640,620. Though he won in the end, Pimentel has yet to forget about the years he lost. When asked about a possible campaign team-up in the 2013 elections, Pimentel answered: "Migz is not welcome because he deprived me of the opportunity to serve. Why would we welcome someone who deprived us a seat in the Senate?"
ADVERTISEMENT - CONTINUE READING BELOW
13. Senator Lito Lapid finally mustered the courage to join Reproductive Health Bill debates
This October, Sen. Lito Lapid finally participated for the first time in debates concerning the Reproductive Health Bill. Speaking in the national language, Lapid revealed that he had misgivings about speaking because of his poor English which he attributed to his impoverished background and, consequently, his inadequate education.
To illustrate his opposition against the bill, Lapid used his wife as an example. "Tinanong ko ang asawa ko, 'Dahil ba ito sa gamot na ininom mo at itinurok sa 'yo? Dahil nag-birth control ka?'" His wife apparently said yes, prompting Lapid to answer: "Magsasalita ako, tatayo sa Senado at ikaw ang ihahalimbawa ko rito sa RH Bill na ito." Lapid, however, added that instead of spending billions for the RH Bill, the government should just allocate such funds for the poor.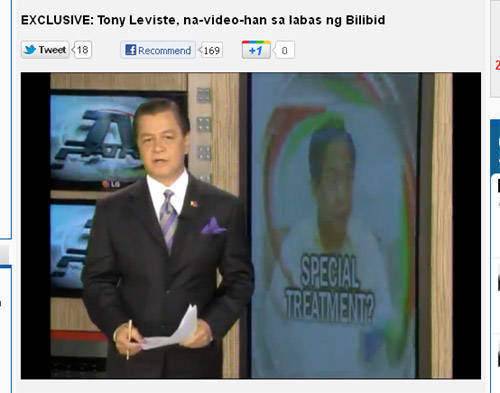 12. Former governor and current Bilibid inmate Tony Leviste's "visits to the dentist" brings much-needed change to prison operations

ADVERTISEMENT - CONTINUE READING BELOW
Former Batangas Governor Tony Leviste, who was convicted for homicide in 2009 and supposedly locked up in Bilibid Prison, was spotted walking around like a free man in Makati City last May. According to Leviste, he had a dental appointment-an excuse his dentist later denied. Moreover, he explained that he had also been permitted to stay outside with minimum security because he supervised the work of eight other inmates for a tree-planting project. Either way, Justice Secretary Leila de Lima said that the "excursion" was illegal because she did not issue a permit. Since his little outing, Leviste has been moved from minimum to maximum security facility in the National Bilibid Prison and was charged with evasion of service of sentence.
Later that month, it was also discovered that the Ampatuans, accused of organizing the Maguindanao Massacre, were also receiving special treatment in prison.
11. Former president and current Pampanga Rep. Gloria Macapagal-Arroyo's camp uncovers an assassination plot: "Operation Put the Little Girl to Sleep"
In late November, Arroyo's spokesperson Elena Bautista-Horn called an impromptu press briefing at the St. Luke's Medical Center, where she revealed that there was an assassination plot against her boss. According to an Interaksyon.com report, Horn said, "May mga nagsumbong po sa amin na mga nasa administrasyon ngayon na meron po silang masamang balakin. Meron sila ngayong 'Operation Put the Little Girl to Sleep.' Ni-report na po sa amin 'yan, (We have sources who told us about some people in the [Aquino administration] who are planning an evil scheme. They now have 'Operation Put the Little Girl to Sleep' in place. We've reported it [to the authorities])."
ADVERTISEMENT - CONTINUE READING BELOW
Horn revealed that once of her sources was an article of columnist Ramon "Mon" Tulfo that implicated Deaprtment of Budget and Management (DBM) Secretary Florencio Abad. An ABS-CBNNews.com article quoted Horn, who explained: "Alam rin po natin na lumabas sa column ni Mon Tulfo na sinabi daw po ni Secretary Butch Abad na kung pababa-biyahihen si Mrs. Arroyo eh mabuti na daw na barilin siya sa tarmac. So napagtatagpi-tagpi namin ang storya na talagang parang may agenda na hindi maganda para sa dating pangulo (We all know that Mon Tulfo wrote that Secretary Butch Abad said that if Mrs. Arroyo is allowed to travel, she may as well be gunned town on the tarmac. That's how we put two and two together and realized that there's a nefarious agenda against the former president)."  Abad said he found the allegation "nakakatawa (laughable)," while the president dismissed it as a "work of fiction."
10. The year of overpriced coffee, helicopters, and rubber boats
First the rubber boats: Interior Secretary Jesse Robredo began investigating the Philippine National Police's P131-million procurement of 75 rubber boats and 93 outboard motors in 2009. The problem? Apart from purchasing the P350,000-boats for P500,000, they also remained unused because the motors were apparently too heavy to attach.
A few days later, another "overpriced" issue broke-this time about Pagcor's expensive purchase of coffee also during the Arroyo administration. According to a revelation made by Pres. Noynoy Aquino in his SONA, Pagcor allegedly spent P1,007,408,908.86 on coffee in a span of 10 years.
ADVERTISEMENT - CONTINUE READING BELOW
More days later, Archibald Po, a helicopter supplier, came out announcing that former First Gentleman Mike Arroyo sold five pre-owned helicopters to the PNP for the high price of $350,000 each, thus confirming earlier allegations.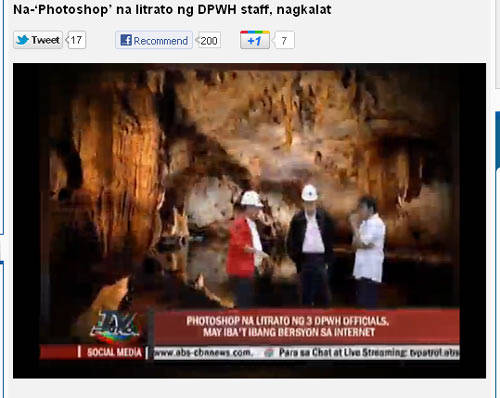 9. Three DPWH officials star in new meme
Department of Public Works and Highways Undersecretary Romeo Momo, Metro Manila Regional Director Reynaldo Tagudando, and South Manila District Engineer Mikunug Macud roused the attention of netizens after a Photoshopped photo of them seemingly engaged in an intense conversation in front of an obviously fake backdrop of the damaged Manila Bay seawall was posted on their official Facebook page and made rounds online. The controversial trio inspired a series of viral memes all over social networking sites, and were even featured on The Washington Post and Wall Street Journal.
8. Government rejects a "world-class freebie"

With budget constraints, fixing up the terminal may be a tad difficult. Fortunately, internationally renowned industrial designer Kenneth Cobonpue, interior designer Budji Layug, and architect Royal Pineda have come up with a pro-bono design for an impending NAIA makeover. Unfortunately, after eight months of planning and legwork, the trio got the shock of their lives when the design contract was surprisingly granted to another team-Leandro V. Locsin & Associates, the company that designed the terminal in the first place. Well, we all know how brilliant that design was.
ADVERTISEMENT - CONTINUE READING BELOW
7. NAIA Terminal 1 dubbed world's worst airport by Sleeping in Airports website, ranked 5th in CNN's "Most Hated Airports" list
The Ninoy Aquino International Airport moved up four spots to become No. 1 on this year's worst airport ranking by website Sleeping in Airports. According to the website, the ranking was based on NAIA's poor facilities, bribery, and security concerns. Adding to its roster of "prizes," CNN also described the facility to be "beleaguered by ground crew strikes, unkempt conditions, soup kitchen-style lines that feed into more lines and an overall sense of futility, NAIA brings the term 'Stuck in the 1970s' to a new level. At Terminal 1 all non-Philippine Airlines remain crammed despite serious overcapacity issues and a new and underused Terminal 3 is occupied by a few minor carriers."
Just last month, Manila International Airport Authority (MIAA) General Manager Jose Angel Honrado revealed that snakes occasionally slip in and out the premises-add that to the bees infestation and migratory bird problems confirmed in earlier reports.
6. Davao Mayor makes it to international headlines
Davao Mayor Sara Duterte may have given the country some renown but not for reasons we prefer. The fearsome mayor repeatedly slugged the local court sheriff in frustration after he failed to follow a request. In the background, bystanders could be heard cheering the mayor on. The video went viral and managed to reach the likes of Al Jazeera, BBC, and Gawker.com. Making it a truly family affair, Duterte's father, Rodrigo Duterte, current Davao vice mayor, also made headlines-albeit local-after he gave his daughter's critics the dirty finger in an interview. Her brother, Councilor Paolo Duterte, repeated his father's vulgar gesture two days later in a separate interview.
ADVERTISEMENT - CONTINUE READING BELOW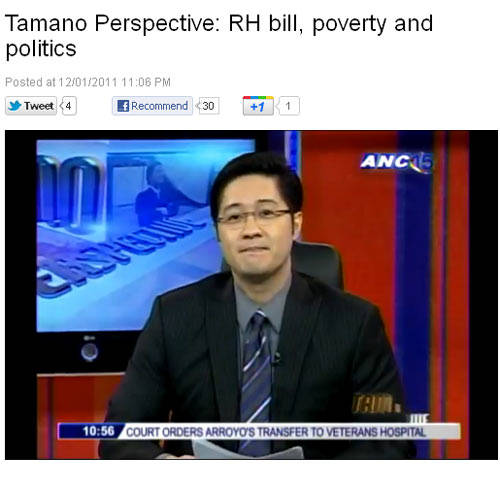 5. Reproductive Health Bill is the chosen guinea pig for a lesson in patience

After 12 years of being filed "pending" in the Congress, the controversial Reproductive Health Bill has once again been stalled for the next year. Despite President Noynoy Aquino's endorsement, the RH Bill was noticeably excluded from the 19 new measures approved by the House of Representatives before they went on holiday break. Meanwhile, RH Bill advocates are continuing to rally their cause. In November 21, they launched the Occupy for RH Movement where they marched to Congress protesting and carrying placards that read, "RH Delay, 11 deaths every day."
Reports also show that Aquino is allegedly "getting impatient" over the slow pace of the bill's passage.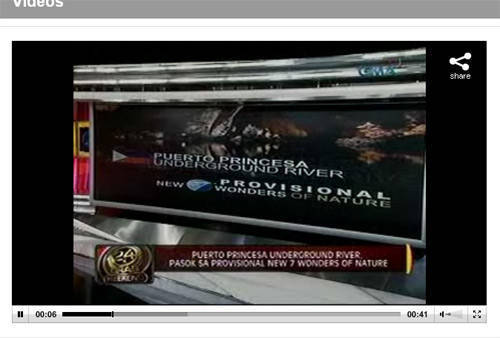 ADVERTISEMENT - CONTINUE READING BELOW
4. Philippines snags spot in the New Seven Wonders of Nature contest; New7Wonders Foundation allegedly a scam
After a rigorous months-long campaign, the Puerto Princesa Underground River is now officially one of the new seven wonders of nature. In the wake of the celebration however, reports revealed that Maldives and Indonesia backed out from the contest allegedly after the organizers forced them to pay $500,000 for license fees and sponsorships. Travel blogger Red Hunt described the competition as "a bit of a joke," while GoSeeWrite.com accused its initiator Bernard Weber as a "scam artist." Interior Secretary Jesse Robredo, however, maintained the legitimacy of the tilt.
3. Gloria Macapagal-Arroyo becomes the "poster girl" for untimely health woes

After becoming the unofficial poster child for neck brace, former  President and incumbent Pampanga Rep. Gloria Macapagal Arroyo just can't seem to shake illness, making her more and more unfit to face fraud and corruption charges filed against her. These past months, she's had a pinched neck nerve, hormonal disorder, and anorexia. Some call it sympathy pains, others bad luck, and still others good timing: her husband Mike Arroyo (who's facing accusations of selling overpriced helicopters to the Philippine National Police) has also been experiencing coronary problems.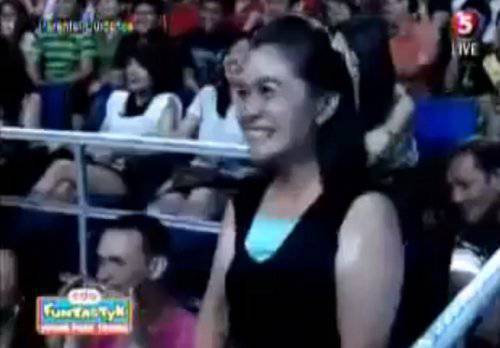 ADVERTISEMENT - CONTINUE READING BELOW
2. Willing Willie deflects child abuse outrage by becoming Wil Time Bigtime

On March 12, the TV5 game show headlined by comedian-TV host Willie Revillame featured a segment that had a tearful six-year-old boy named Jan-Jan Suan dancing like a "macho dancer" to Dr. Dre's "The Next Episode." The boy, who was accompanied by a woman he referred to as his Tita Jocelyn, was eventually prodded to "show off his talent." As the music played, the boy started to dance. PEP.ph described the choreography thus: "The dance move is basically composed of repeated humping moves... This is the way male dancers in gay clubs often perform." After the performance, Revillame jokingly quipped: "Ganyan na ho ang hirap ng buhay ng tao. Si Jan-Jan, siyempre nagsasayaw siya bilang macho dancer sa edad niyang 'yan, para sa kanyang mahal na pamilya (That's how hard life is these days. Jan-Jan is already dancing like a macho dancer even at his young age for the sake of his beloved family)!" The boy's Tita Jocelyn (see screenshot) and the rest of the audience had laughed and clapped throughout the boy's dance number.
Clips of the segment were uploaded on YouTube and soon public outrage prompted the Department of Social Welfare and Development and the Movie and Television Review and Classification Board to examine how the show treated kids. The Catholic Bishops Conference of the Philippines and other showbiz personalities also condemned the "Jan-Jan episode." Sponsors likewise pulled out of the show. To top it all off, the DSWD filed a child abuse case against Revillame and TV5 officials. TV5 voluntarily stopped airing the show on April 8. By May 14, the show was back on air with a new name, Wil Time Bigtime. It's on the same timeslot with the same format and, of course, Revillame as its star.
ADVERTISEMENT - CONTINUE READING BELOW
1. 2011: a year of questionable legislation.
Between arguing about reproductive health, eradicating corruption, and solving poverty comes a series of brow-raising resolutions. Topping the weird legislation scale is Quezon City Rep. Winston Castelo's anti-planking bill. According to Castelo, planking has become an "important concern," especially because of the danger it brings. "The parent in me tells me that this precedent could just be very dangerous in the future. Life and limb are pretty much at risk here. Parents and teachers have reason to be alarmed. The Filipino psyche of our young children in school is under attack-right here and now."
Other questionable bills include the resolution to honor Steve Jobs by Rep. Roilo Golez and Sen. Lito Lapid's resolution commending Manny Pacquiao's latest win. While commendation is due to both Pacquiao and Jobs, we think filing a decree is a bit too much. With all these strange laws floating around, it's no wonder so many people fell for the satirical Anti-Angry Birds Bill. These solons had better get their priorities straight.
Art by Warren Espejo
Screenshots and video clips from ABS-CBN, TV5 , GMA-7, ANC,  as well as  various websites and clips uploaded on YouTube.

Share this story with your friends!
---
Help us make Spot.ph better!
Take the short survey
Load More Stories