SPOT.ph's Top 10 Wacky Predictions for 2012
Trust us, neither the cards nor the stars foretold these crazy events.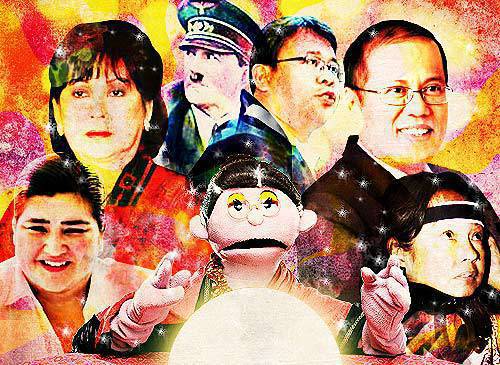 (SPOT.ph) With all the psychics making predictions about what's going to happen this year, we thought we'd come up with some predictions of our own. Since we can't see the future, this list is 50 percent politically incorrect and 50 percent wishful thinking. Though we hardly know where one ends and the other begins. So, don't take this nutty Top 10 list seriously. We do hope it makes you laugh in the middle of another surreal-yet-fun day in our delightfully wacky country. Don't say we didn't warn you. (And, oh, references to actual people, places, and events are all done in the spirit of spoofing.)
How many more Enteng Kabisote movies will be made?
7. Vic Sotto teams up with Bong Revilla, Eugene Domingo, Kris Aquino, Ai-Ai de las Alas, and Mother Lily Monteverde for a Metro Manila Film Festival (MMFF) entry. To lessen the strain of producing an MMFF movie in the year when the world's supposed to end, Sotto and his colleagues band together and churn out the mother of all MMFF flicks.  The movie is titled Yesterday, Ang Tanging Ina Mo at si Enteng Kabisote na-Shake, ni-Rattle, at pina-Roll sa Septic Tank ng Panday Gamit ang Kanyang Segunda Mano na Agimat (Mag Mano Ka na Lang sa Manila Kingpin Today and Tomorrow Kasi Hindi Pa Talaga Ito ang Last, God Help You). The movie is six hours long and is a satirical rom-com fantasy action drama musical flick for all ages. It will be directed by ER Ejercito. (By the way, since the world is supposed to end on December 21, the MMFF organizers should consider opening the festival earlier this year.)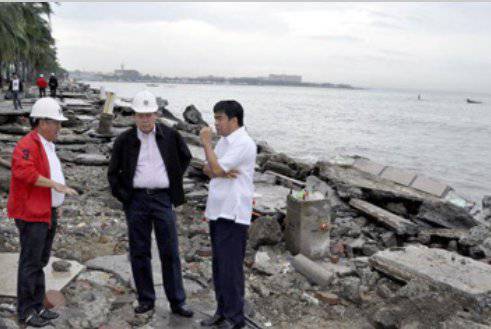 ADVERTISEMENT - CONTINUE READING BELOW

Who can forget this infamous DPWH Photoshop-edited image? (Screenshot of photo posted on ABS-CBNNews.com)

 

6. The Department of Public Works and Highways (DPWH) launches a beauty contest. In a bid to turn last year's lemons into lemonade, DPWH launches Miss Photoshop Philippines. The participants of the tilt are pairs made up of women and their Photoshop buddies. The women submit their Photoshop-altered photos and then, if the handiwork is deemed topnotch, they're in the running for the title. The woman with the best Photoshop-edited image wins and her Photoshop buddy gets hired by the DPWH.

 

 

ADVERTISEMENT - CONTINUE READING BELOW

<>  <>  <>