Mother Tongue: Cine Chabacano
Our SPOT.ph blogger is charmed by three shorts: <em>Placebo</em>, <em>Boca</em>, and <em>Un Diutay Mundo</em>.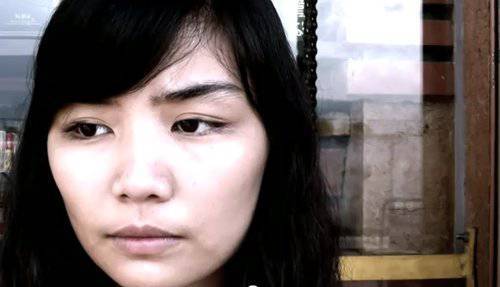 A scene from Zurich Chan's Boca, one of the featured short films in Cine Chabacano. (Screenshot from the film trailer.)
As a child I spent many summers in Davao visiting my mother's family. Also, making bubble juice from laundry soap and ground gumamela leaves, teasing the fat goldfish in my lolo's aquariums, and idly listening to my mother speak to her family. My grandparents lived in the quiet leafy suburbs of Matina in the late 1970s, and there was not much to do but play with my cousins, sit on the swing under the guava tree and listen to the adults speak to each other in Chabacano, the dialect from their native Zamboanga. They gossiped and argued, complained and commiserated in Chabacano, which is quaint cross between Spanish and Cebuano. I must have sat around them enough to eventually understand about half of what they said, enough to claim that I can understand Chabacano but can't speak it. It became the language of my lost childhood summers: strangely familiar, funny, vaguely mystifying and infinitely comforting-and perhaps the most curious manifestation of the Spanish language in Filipino culture.
It has been many years since I heard it spoken and when Instituto Cervantes recently screened Chabacano shorts I made my way to the far end of T.M. Kalaw to see these films. Curated by Teddy Co (who couldn't air his long speech at the beginning of the program because he was stuck in a rally somewhere in Quiapo), Cine Chabacano featured filmmaker Zurich Chan along with the works of three other filmmakers from the young and flourishing Zamboanga film scene.
ADVERTISEMENT - CONTINUE READING BELOW
Dexter de la Peña's Placebo, starring Zurich Chan as a lonely convenience store clerk, is a gentle tale about isolation, sexual politics, and finding love in a small town. Sustained by cup noodles and canned soft drinks, the clerk barely notices the young girl who regularly comes in to buy random packs of cigarettes. He wakes from his stupor when a gorgeous girl drops by his store, brings him real noodles (as opposed to instant) and asks him to a party. Is it love at first pancit or is disappointment inevitable?
Placebo is probably the slowest 22 minute film I've ever seen-like watching paint dry, as my seatmate succinctly put it-but it is charming and un-self conscious, not at all laboring under the weight of deep meaning. Much like the cadence of Chabacano itself, the film is sweet and unhurried just as any proper small town romantic interlude should be.
CONTINUE READING BELOW
Recommended Videos
Zurich Chan's thought-provoking Boca.
Freud would have a field day analyzing Zurich Chan's film Boca which revolves around a man whose mother died when he was three months old. A chain smoker, he works a dead end job and counts how many cigarettes he's smoked. During the day he makes small ashtray talk with another smoker during break time, while at night he dreams about milk flowing from the breast of a nameless, headless woman.
Sure, it's a little obvious, but Zurich Chan's command of cinematic language is impressive. And his obvious love for his home town is contagious. In a distant sort of way, Boca is reminded me a bit of Wong Kar Wai's 2046 probably because of the haunting musical score (can't go wrong with Vivaldi's Four Seasons) and the lovingly photographed scenes of Zamboanga- by-the-sea.
ADVERTISEMENT - CONTINUE READING BELOW
Perhaps the most impressive short film of all is Ana Carlyn Lim's Un Diutay Mundo which she apparently made at the age of 19 in 2010. Poetic and tragic at the core, this dark and delicate film is about a boy trapped in a room with only a single window to the outside world. It is also a portent of good things to come from the Zamboanga scene. Lim's film stands out because it does not deliver an ideal ending; instead it translates for us outsiders a deeper sense of their idyllic and violent world.
Share this story with your friends!
---
Help us make Spot.ph better!
Take the short survey
Load More Stories