SPOT.ph's Top 10 Ways to Name Pinoy Kids
The names we love to use often confuse non-Pinoys.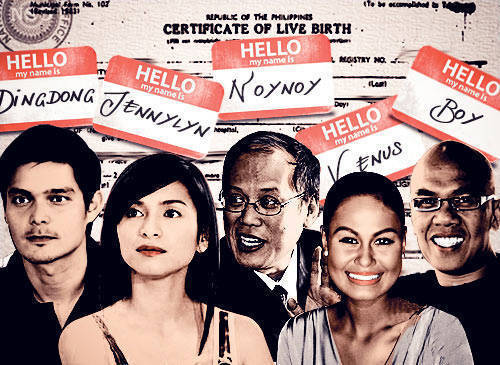 (SPOT.ph) When it comes to naming kids, we're in a league of our own. The names we think are wonderfully amusing often confound non-Pinoys. In her article, "Playful Filipino names hard to get used to," BBC News writer Kate McGeown writes: "Bizarre and often unflattering names are as quintessentially Filipino as the country's Catholic faith, friendly smiles, former U.S. military jeeps known as jeepneys, beautiful beaches and love of karaoke." She goes on to point out, "These names are found in all sectors of society. Sometimes they are nicknames, sometimes genuine first names-but they are always what people are referred to on a day-to-day basis."
ADVERTISEMENT - CONTINUE READING BELOW
CONTINUE READING BELOW
Recommended Videos
To illustrate foreigners' reaction to Pinoy names, you have to read A Bugged Life blogger Jayvee Fernandez's post about his friend named Tonton, who got temporarily banned from Facebook because the administrators thought he was up to no good because his named didn't seem real to them.
With that in mind, we listed 10 recurring pattens that Pinoys use to name their kids.
If I were a Boy. TV host-talent manager Boy Abunda is one of the most popular Boys around.
1. Sexual Politics.
Premise: You don't have to wrack your brains trying to come up with a name for your offspring. Let nature decide for you. If the kid is a boy, call him "Boy." If she's a girl, she'll be known as "Girlie." Girls may also be named "Lady." (Although we have not come across anyone named "Gentleman," yet.)
Popular representatives: Boy Abunda, Girlie Rodis, Boy2 Quizon, April Boy Regino, Boy Logro, Teddy Boy Locsin, Lady Lee
ADVERTISEMENT - CONTINUE READING BELOW
Unisex variation: If the kid is your youngest child or you think the kid could be your youngest, regardless of sex, you can call him or her "Baby." Just ask former TV host Baby O'Brien (actress Paraluman's daughter) and coach Baby Dalupan.
H marks the spot. In the case of Vhong Navarro and Jhong Hilario, maybe the letter "H" stands for "hot dance moves."
2. The H Bomb.
Premise: For some reason, many of us think that we can jazz up an otherwise-normal name with an added "H." We've met a number of Jhoannas, Rhays, and Jhays. Just what is it about the letter "H"?
Popular representatives: Vhong Navarro, Jhong Hilario, Bhoy Navarette
Time of H-insertion variation: Sometimes, it's the person with the name who inserts the letter "H" as soon as he or she is old enough to do so. This usually happens when the person thinks his or her name is "too common."
ADVERTISEMENT - CONTINUE READING BELOW
Should we curtsy? Boxing champ Manny Pacquiao's daughters, Princess Mary Divine Grace and Queen Elizabeth.
3. Royalty Awards.
Premise: Give your kid a self-esteem boost early on by giving him or her a royal title. For girls, it's usually either Queen or Princess. For boys, it's usually either King or Prince. Pinoys have not yet gone crazy over titles such as "Emperor," "Sultan," "Duchess," or "Duke."
Popular representatives: Princess Mary Divine Grace Pacquiao, Queen Elizabeth Pacquiao, Princess Punzalan, Princess Snell, Princess Revilla, Princess Ryan, King Gutierrez (character actor)
Divine variation: Girls could also be named after Greek or Roman goddesses. There's Venus Raj. Boys could also be named after Greek or Roman gods.
Card game. We wonder if Senator Joker Arroyo was ever bothered that his brother Jack has a higher card value?
4. Set by Set.
Premise: If family is very important to you, make sure that everyone knows that you all go together by naming your kids in sets.
ADVERTISEMENT - CONTINUE READING BELOW
Popular representatives: Senator Joker Arroyo and his brother Jack (cards),  Quezon City Mayor Herbert Bautista and his siblings Hero, and Harlene Bautista (first names start with the same letter)
Timeless variation: If the dad is a Sr., then his name is passed on through a Junior, III, IV, and so on. For girls, use the name "Maria" and then just choose a different second name so people can tell her apart from her mother or other "Maria" relatives (usually siblings). Example: Sisters named Maria Anna, Maria Fe, Maria Donna, and so on.
Ring him up. His real name is Jose Sixto Raphael Gonzalez Dantes III, but he chose the bell moniker "Dingdong" as his screen name.
5. For Whom the Bell Tolls.
Premise: Names whose sounds are akin to bells are very common. Could it be because for over 300 years, Pinoys were practically governed by the Church? The Spanairds, after all, used religion as a tool to colonize the country.
ADVERTISEMENT - CONTINUE READING BELOW
Popular representatives: Dingdong Dantes, Bongbong Marcos, Dingdong Avanzado, Tingting Cojuangco, Bong Revilla, Bing Loyzaga, Ping Lacson, Ping Medina
Repeat variation: Many Pinoy names are repetitions of a similar syllables. Case in point: Noynoy Aquino, Junjun Binay, and Jojo Alejar. Other parents opt to give their kids a first name that's also their last name. For example, there are people named Salcedo Salcedo or Salvador Salvador.
In the name of his father and mother. Ramgen Revilla's name is proof of his parents' not-so-tempestuous union.
6. Two Become One.
Premise: There's no better way to let the world know that the child belongs to you and your partner by giving him or her a name that's a combination of the first syllables of your names. For instance, a man named Marcelo and a woman named Helen have a daughter named Helmar. If they have a son, he'll be named Marhel.
ADVERTISEMENT - CONTINUE READING BELOW
Popular representative: The late Ramgen Revilla (father Ramon Revilla Sr. and mother Genelyn Magsaysay
Combo variation: You can also combine the first syllables of the names of other beloved relatives or figures. The combination is usually the result of thw combination of two names. But then there's no limit to the number of syllables you can use.  In the case of Vice President Jejomar Binay, it's a combination of the first syllables of the names Jesus, Joseph (Jose), and Mary (Maria). There's Jomari Yllana, too.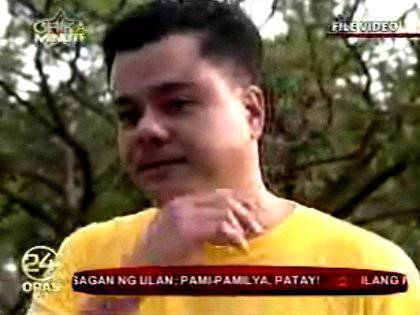 ADVERTISEMENT - CONTINUE READING BELOW
Reversible tag. Dranreb Belleza's first name is his father's name spelled backwards.
7. Spell Check.
Premise: Take a common name and "personalize" it by coming up with your own spelling. No name is unique enough for you so you have to create your own.
Popular representatives: Dranreb Belleza (his first name is his father Bernard's name in reverse)
Load More Stories