Havaianas celebrates 50 years of summer and style with MYOH 2012
Put your personality on your flipflops.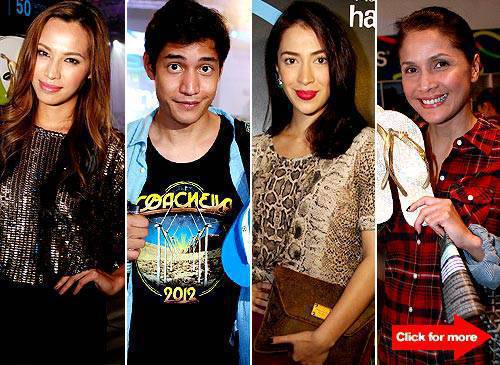 Which celebs personalized their pairs? Click for more.
Amid a background of live tropicalia music that evoked images of sunny beaches and ice-cold piña coladas, Havaianas on Tuesday, May 9, launched this year's Make Your Own Havaianas (MYOH), an annual event where havaianaticos can mix and match colored soles and straps then embellish them with pins - a form of self-expression that Havaianas has been promoting since 2005.
ADVERTISEMENT - CONTINUE READING BELOW
CONTINUE READING BELOW
Recommended Videos

This year, however, Havaianas has more to celebrate, as the popular flipflop brand that traces its roots from Brazil is celebrating its 50th anniversary. "We believe that every Havaianas pair that you own has a story to tell, and all those stories combined from our fervent supporters play a big part in the brand's history," says Anne Gonzalez, managing director of Havaianas Philippines. "For this reason, Make Your Own Havaianas will not just be a branding event where they can design their own pair, but a gathering that will honor everything that contributed in making the brand what it is now."

From May 10 to 14, the Rockwell Tent in Makati City will house MYOH 2012. Creating your very own customized pair can be done by following two easy steps: (1) Choose your desired sole and strap combination, and (2) choose your pins to express your style and personalize your pair.

For more information, visit www.makeyourownhavaianas.com.ph.


ADVERTISEMENT - CONTINUE READING BELOW
Load More Stories