Hot on Spot: The Corona Impeachment Trial Meme
Check our picks from the hottest meme of the moment.
(SPOT.ph) Despite the legal complications and the tedious testimonies, the impeachment trial of Chief Justice Renato Corona got more than its fair share of media attention last week. That was surprising since the Lady Gaga brouhaha was at its peak and Jessica Sanchez's American Idol journey was heating up at around the same time. Corona himself added more drama (for lack of a better word) to the whole ordeal-what with an opening statement that lasted nearly three hours and then his "walk-out" on Tuesday, May 22. Corona cited health reasons (hypoglycemia, diabetes) for his abrupt departure from the Senate session hall-but a number of netizens weren't buying it. The result? A meme that pokes fun at the recent turn of events in the Corona impeachment saga, which is supposed to end this week.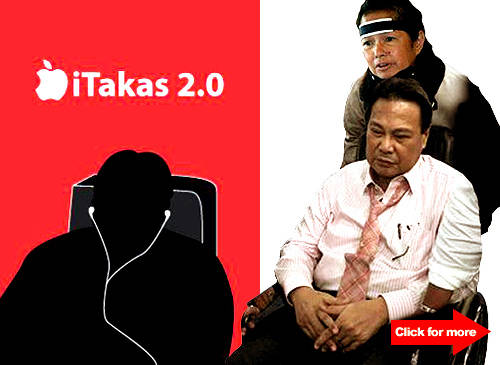 Netizens offer their take on the Corona impeachment trial. Click for more.
Disclaimer: These photos were selected based on variety and do not necessarily reflect SPOT.ph's opinion. The photos featured in this gallery were all uploaded online-via Facebook, Tumblr, Twitter, blogs, and other such sites-by various users. The altered images or photos were likewise sourced by the users themselves. SPOT.ph does not claim ownership of any of the said images. Please note that in cases where we could not determine who originally uploaded a photo, we refer to the website or social networking platform where we saw the photo uploaded. If you are or know the person reponsible for the photos whose original upload author is not identified, please contact us so we can cite you properly.
ADVERTISEMENT - CONTINUE READING BELOW
Image credits: The images used for flashbox, featured, and thumbnail collages are from publicly-shared user-generated images uploaded on various sites and platforms. The names of the original "authors" of the images cannot be determined. Please refer to the disclaimer for any issues about photo credits.

CONTINUE READING BELOW
Recommended Videos
Share this story with your friends!
---
Help us make Spot.ph better!
Take the short survey
Load More Stories